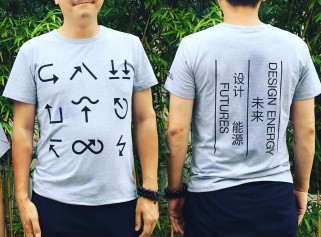 Design | Energy | Futures is a research + design program at the Syracuse University School of Architecture that leads to a Master of Science (MS) in architecture.
At Syracuse, our mission for the MS program is to promote a new generation of environmentally conscious architects who are committed to addressing the challenges of climate change, sustainability, and energy conservation. We believe in the power of design to create sustainable, resilient, and regenerative solutions that mitigate the environmental impact of human activity. We foster a culture of experimentation, where students explore new technologies, materials, and approaches that support the reduction of environmental impact and promote long-term resilience.
Through a curriculum grounded in ecological principles and interdisciplinary collaboration, we empower our students to tackle pressing issues such as climate change, resource depletion, urbanization, and social inequality. We encourage critical thinking, research, and innovation; nurturing a deep understanding of the complex interactions between built and natural environments. We embrace holistic approaches, integrating sustainable design strategies, renewable energy systems, and innovative construction techniques. With a combination of rigorous academic study, hands-on experience, and field research, we aim to equip our graduates with the knowledge, skills, and mindset needed to lead the transformation towards a more sustainable future. Together, we aspire to shape an architecture that not only responds to the challenges of the Anthropocene but also strives to restore and regenerate the planet for generations to come.
The studios and research seminars focus on sustainability, energy, and the built environment with research + design projects ranging across many scales, from urban design to high performance buildings, from computational simulation to building material research and product design, and across a range of disciplinary areas among architectural practices. Students are directed for the duration of the program by faculty  actively engaged in externally sponsored research and design projects and have numerous opportunities for research internships in the faculty's various research facilities.
Our MS is a STEM Designated Degree by the US Student and Exchange Visitor Program.
Please note: As a research-focused master of science, this program alone does not qualify as a professional degree leading to eligibility for the Architectural Registration Exam or licensure in the USA. More information: www.ncarb.org/get-licensed.