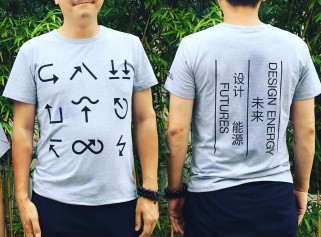 Design | Energy | Futures is a research + design program at the Syracuse University School of Architecture that leads to a Master of Science (MS) in architecture. The program focuses on energy and the built environment with research + design projects ranging across many scales, from urban design to high performance buildings, from computational simulation to building material research and product design, and across a range of disciplinary and practice areas.
Students are directed for the duration of the program by faculty actively engaged in externally sponsored research and design projects and have numerous opportunities for research internships in the faculty's various research facilities.
The program requires the completion of 30 credit hours, typically over the course of three semesters. Coursework consists of one required studio paired with a prototype-thinking research seminar, a series of electives meant to complement the research + design focus, and a capstone project. Applicants holding a professional degree in architecture, landscape architecture, urban design or urban planning are encouraged to apply, though applicants in related disciplines such as management, engineering, geography, environmental, graphic or product design may also be admitted at the discretion of the admissions committee in consultation with program administrators.
Students have the option of applying to the interdisciplinary Certificate
of Advanced Study in Sustainable Enterprise (CASSE) offered with the interdisciplinary Syracuse University Sustainable Enterprise Partnership. Students who complete the certificate will be fluent in the economic, environmental, and social dimensions of sustainability and their interdependence; systems science and its relationship to sustainability; and the natural, financial, technical, legal, and social drivers of sustainability strategy in businesses and other organizations. The joint MS in Architecture and CASSE requires 36 credits.
Our MS is a STEM Designated Degree by the US Student and Exchange Visitor Program.
Please note: As a research-focused master of science, this program alone does not qualify as a professional degree leading to eligibility for the Architectural Registration Exam or licensure in the USA. More information: www.ncarb.org/get-licensed.