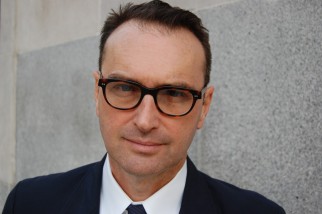 The reasons most often cited are our committed and diverse faculty, our number and variety of study abroad opportunities, and our nationally-accredited, professional degree programs, which provide students with the technical skill and the cultural knowledge necessary to practice in an increasingly competitive global marketplace.
The studio experience, at the core of our programs, focuses on the intense exploration of the creative process, supported by the most challenging approaches to history and theory in the context of the technologies that inform the future of our field. The School provides a highly innovative environment for design education in which students benefit from extensive one-on-one communication with dedicated faculty in formal reviews and informal interactions.                        
To prepare students for a world shaped by globalization, the School of Architecture offers study abroad semesters in London and Florence at our University centers staffed by full time architecture faculty. Students also have the opportunity to spend a semester at the University's Fisher Center in New York City, a state-of-the art facility opened in 2013. Shorter study abroad programs are available in locations such as Taiwan, Turkey, Japan, China, and India. The School also brings world-class practitioners and educators to teach and lecture at our home campus, as demonstrated by our visiting lecture series featuring renowned architects and designers, and our visiting critic program in which internationally recognized professors lead studios on campus.                        
Over the past decade, the practice of architecture has undergone dramatic change, placing the architect, once again, at the center of some of the most defining issues of our time. The School of Architecture has not only kept pace with these changes, but our faculty, staff, students, and alumni have led and continue to lead the effort to make a better world through the design of better buildings and cities. We invite you to visit and to join us.                        
Michael Speaks, Ph.D.                          
Dean, School of Architecture