Each semester, upper-level architecture students participate in the visiting critic program that brings leading architects and scholars from around the world to the school. Two studios will be held on campus this fall.
Ju Bin (Horizontal Design)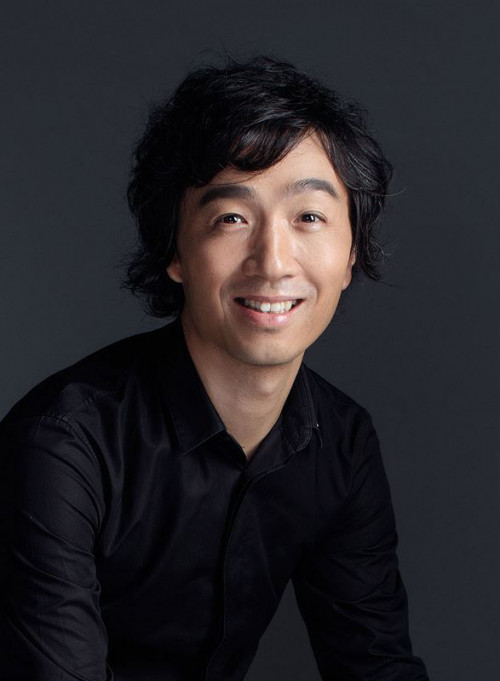 Ju BinJu Bin, along with Nan Wang, founding partner and branding designer of URSIDE Design and URSIDE Hotel Shanghai, will teach the visiting critic studio, Næra 2.0, which focuses on the connection and relationship between design thinking and atmosphere of space for the Qingxi Country Park in Shanghai, China.
Located in the Yangze River Delta, Qingxi Country Park is one of the first pilot country park construction projects in Shanghai that aims at integrated ecological and green development and the only country park featuring wetlands in Shanghai; nearly one third of the area is covered by water. Through a series of research and design exercises centered around the park's history, economic and social factors, culture and natural resources, and emotional space studies, students will work to develop an architectural design incorporating two typologies of space—cultural and lifestyle—according to the understandings of the site.
Bin is the founding principal of Horizontal Design. Established in 2003, the firm works in the fields of architecture, interior, landscape and product design and is considered one of the most celebrated design offices in China. Through consistent practicing and reflecting, Bin has formulated a unique design philosophy and vision towards architecture. He especially focuses on the study of the emotion and atmosphere, the historical context and the locality, the image and construction of the building, etc., which have been fully expressed in projects with his own methodology and system and gained him numerous professional achievements and social prestige, including winning the "Most Influential Chinese Designers" award in 2009, 2010, 2014, 2017, 2018 and 2020.
Bin has studied in the China Central Academy of Fine Arts and is now the vice chairman of the Institute of Interior Design of the Architectural Society of China and the deputy director of The Art Display & Decoration Committee of China. He also serves as the graduate supervisor at the China Central Academy of Fine Arts, Tsinghua University Academy of Fine Arts, and Sichuan Academy of Fine Arts. Bin was a visiting critic at the Politecnico di Milano in 2020 and has lectured worldwide at the Royal Academy of Art in UK, among others. He is also the founder and council member of C-Foundation, which is a public nonprofit welfare organization committing to promote the reform and research of design education and building an international platform for design education and practice.
Bin will give a public lecture at the School on Oct. 27 at 5:30 p.m. in Slocum Auditorium.
Lexi Tsien (Soft-Firm)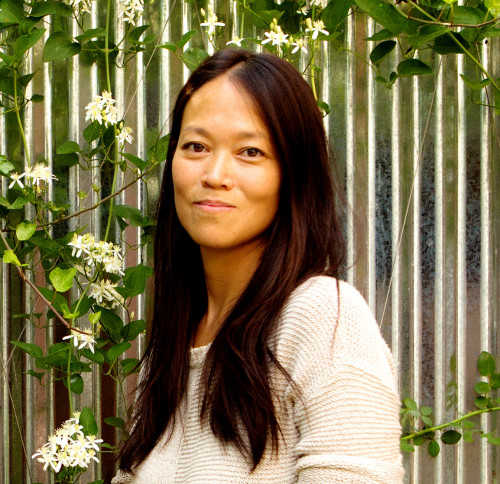 Lexi TsienLexi Tsien will teach the visiting critic studio, Emergent Publics, which analyzes and strategically proposes new designs for the Community Plaza at the Everson Museum of Art to reclaim and redefine a new public.
Syracuse is an emblematic post-industrial, post-urban renewal city. Interstate 81 (I-81) attracted capital and visitors to malls and cultural object-buildings while displacing its black and working-class community, leaving the city as one of the top ten most segregated metro areas in the county. Syracuse will become one of the first cities to address past highway construction (and its resulting injustices) by demolishing the I-81 viaduct and replacing it with a Business Loop and integrated Community Grid to disperse traffic along local streets. The demolition will free up the front yards of Pioneer Homes (Syracuse's oldest housing project) to grant more direct access to the downtown area and its institutions. One such institution—the beloved Everson Museum of Art by I.M. Pei—extended the notion of the fine arts museum beyond the building and yet, its adjacent plaza lacks dynamism to match. I-81's demolition and its reparative alternative is a timely opportunity to address the museum's connection to the city and redesign the plaza as a shared public amenity that is active and inclusive.
Operating as a collective research and design team, students will develop strategies that combine landscape, sculpture, and enclosure to present to the Everson Museum board so it can reimagine its relationship to the community and city, and in the process, reimage its identity, and that of museums in cities like Syracuse. The studio will define a network of social and programmatic infrastructure to reposition the museum and plaza as an essential amenity and destination for the city as it actively redefines its future.
Lexi Tsien is a co-founder of Soft-Firm, based in New York City. She is interested in new forms of representation, vernacular spatial practices, and their ability to shape and self-determine the built environment. Soft-Firm pursues progressive and collaborative programs to promote agency and equity, seeing architecture at the intersection between culture and built infrastructure. The practice has designed interactive exhibitions, residential and commercial projects, and public installations. Soft-Firm is both speculative and concrete: taking a playful and lo-fi approach to visual perception, elemental forms, and material contrast. Their work has been featured in "Wallpaper," "Metropolis," "PIN-UP Magazine," "Time Out New York," "Architect Magazine," "Architectural Record," and on PBS Newshour.
Tsien earned her M.Arch degree from the Yale School of Architecture and has a Bachelor of Arts in Anthropology and Visual Arts from Columbia University. She has taught at Columbia University Graduate School of Architecture, Planning and Preservation (GSAPP), Yale School of Architecture, Parsons School of Design, Rhode Island School of Design (RISD), The Cooper Union, and contributed to Dark Matter University.
Tsien will give a public lecture at the School on Sept. 29 at 5:30 p.m. in Slocum Auditorium.