Each semester, upper-level architecture students participate in the visiting critic program that brings leading architects and scholars from around the world to the school. Six studios will be held this spring.
Linda Zhang (Boghosian Fellow 2017-2018)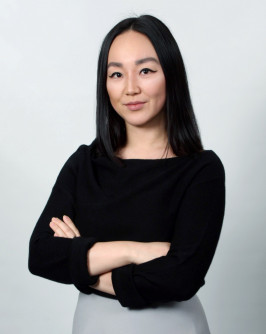 Linda ZhangArchitect and educator Linda Zhang came to Syracuse Architecture in fall 2017 as the School's second Harry der Boghosian Fellow. In that role role she is integrating technical tools of casting and mold-making into her coursework. She has been working with students to develop new forms of critical memory as they explore how to translate conceptual applications to full-scale structures. This semester Linda Zhang will teach a visiting critic studio and produce an exhibition as part of her work. Previously, Linda Zhang worked for Studio Olafur Eliasson / Studio Other Spaces (Berlin), Barkow Leibinger (Berlin), Christian Kerez (Zürich), WOJR (Boston), and Approach Architecture Studio (Beijing). Her work has been published and exhibited internationally in Germany, Canada, the United States, Italy, Spain and Japan. She was a Dean's Merit Scholar at Harvard University's Graduate School of Design where she received an M.Arch I AP with distinction, the AIA Henry Adams Certificate and the James Templeton Kelley Thesis Prize. She received a B.Sc.Arch with First-Class Honors from McGill University School of Architecture where she was the recipient of McGill Alumnae 75th Anniversary Scholarship, the Faculty of Engineering Scholarship, the Murdoch Laing Design Competition (third prize), the Philip J. Turner Prize, and the Steel Structure Education Foundation Scholarship.
Karim Moussawer (PARALX, Beirut)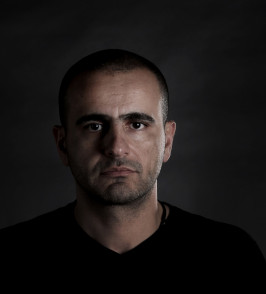 Karim MoussawerArchitect Karim Moussawe, assoc. AIA has been designated El Seif Global Travel Studio Professor for his term as visiting critic this semester at Syracuse Architecture. Moussawer graduated from the Southern California Institute of Architecture- SCI-Arc with a post-graduate master's degree in architecture, and he was the recipient of the Graduate Director's Award. He worked in Los Angeles for several years before relocating to Beirut, Lebanon where he founded PARALX, an architecture & design practice that's currently engaged in projects of different types and scales in the Middle East region. The practice's portfolio shows an evident interest in the built form, challenging typologies while exploring the effects of social, cultural, political and environmental issues on architecture. PARALX [parallel practice]—which signifies collaborative work—has won several international design awards within just few years of its establishment, including merit and citation awards from the AIA. Prior to moving to Los Angeles, Karim Moussawer earned his architectural degree from the Académie Libanaise des Beaux-Arts in Beirut. Karim Moussawer will give a public lecture at the School on February 20 at 5:30 in Slocum Auditorium.
Rachely Rotem (MODU Architecture, Brooklyn)
Rachely RotemRachely Rotem, LEED AP BD+C is the Richard Gluckman Visiting Critic at Syracuse Architecture this semester. She leads MODU with years of experience designing a wide range of project types and scales. She has won the Founders Rome Prize (2016) and numerous other competitions, including those organized by Design Museum Holon (2014), Beijing Architecture Biennial (2013) and the Athens Olympic Games (2004). Design awards include the AIA New Practices New York award (2016) and the Core77 award (2011). Before starting her first solo practice in 2009, she worked for established architecture practices in both Tel Aviv and New York. Rachely Rotem holds a Bachelor of Architecture degree from Technion (Cum Laude) in Haifa and a Master in Advanced Architectural Design from Columbia University, where she was awarded both the Lowenfish Prize and the William Kinne Fellows Prize. She is currently a Visiting Assistant Professor at the Pratt Institute and has taught at Rhode Island School of Design, Cornell University and the University of Pennsylvania. Rachely Rotem is a LEED Accredited Professional in Building Design and Construction. Rachely Rotem will give a public lecture at the School on March 6 at 5:30 pm in Slocum Auditorium.
Paul Preissner (Paul Preissner Architects, Chicago)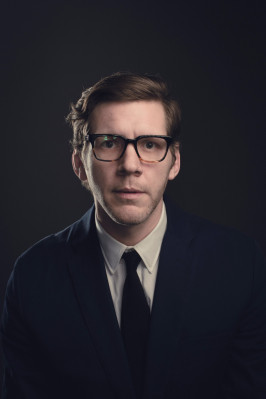 Paul Preissner (Photo by Chris Strong)Chicago architect Paul Preissner, AIA joins us this semester as our D. Kenneth Sargent Visiting Critic. He is founder of Paul Preissner Architects. Preissner's work leans on experience from architecture, academia, and art to produce projects that resist immediate gratification and encourage deeper reflection on context, shape, and surrounding. Essays he's written about architecture have appeared in Volume, Clog, PLOT, and NewCity. His work has been exhibited in the United States and abroad, including the Museum of Contemporary Art in Chicago, the Chicago Architecture Biennial, the Buenos Aires International Biennale of Architecture, and the Rotterdam Biennale, and is a part of the permanent collection at the Art Institute of Chicago. Preissner has taught at the Southern California Institute of Architecture, held the Hyde Chair at the University of Nebraska, and been a visiting artist at the School of the Art Institute. Paul Preissner was also a visiting critic at Syracuse Architecture during the fall 2014 semester.
Tom Verebes (Turenscape Academy, Beijing)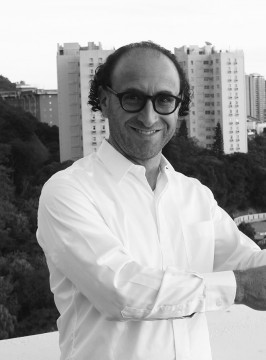 Tom VerebesTom Verebes is the provost of Turenscape Academy and the director of OCEAN CN in Hong Kong. He has been the director of the AA Shanghai Summer School for eleven consecutive years (2007-2017) and AA Visiting School Xixinan (2017) in China. His former academic roles include: Associate Dean for Teaching & Learning (2011-2014), and associate professor at the University of Hong Kong (2009-2016); Co-Director of the Design Research Lab at the AA in London, where he had taught from 1996 to 2009. Verebes was a guest professor at Akademie der Buildenden Künste ABK Stuttgart (2004-2006), and he has held visiting professor roles at University of Pennsylvania, Rensselaer Polytechnic Institute, RMIT, Singapore University of Technology & Design SUTD and University of Tokyo. Verebes studied architecture at McGill University (Canada), LoPSiA (France), and at the Architectural Association (AA) in London; he received his PhD from RMIT (Australia). Among over 150 publications, he has published 'Masterplanning the Adaptive City: Computational Urbanism in the Twenty-first Century' (Routledge, 2013); a guest-edited issue of AD, titled, Mass Customised Cities (Wiley, 2015); and SHANGHAI TEN FOLIO (ORO, 2016). Verebes' work has been exhibited in over 50 venues worldwide, and he has lectured extensively in Asia, Europe, North America, Australia, Africa and the Middle East.
Randall Korman (Syracuse Architecture)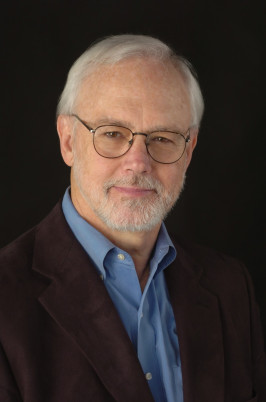 Professor Randall KormanProfessor Randall Korman has been part of the Syracuse Architecture faculty since 1977. His research interests have focused principally on the phenomenon of the architectural façade, a topic that he has written about and lectured on widely. Professor Korman is retiring at the end of this semester. It was his wish to teach a visiting critic studio this semester on the façade and it promises to be a special opportunity for his students.
Randall Korman is a native of New York City where he received his undergraduate professional degree in architecture from the Cooper Union. From 1972 to 1974 he worked as a graduate intern at the Institute for Architecture and Urban Studies (IAUS) in New York City. He received a graduate degree in advanced architectural design from Harvard University. His professional experiences include employment in the architectural offices of Kenneth Frampton, Peter Eisenman and Michael Graves.
Beyond his role at Syracuse University, Korman has also served as a visiting faculty member at the University of Texas and Kanto Gakuin University in Yokohama, Japan. In the spring of 2009 he was invited to be the Batza Distinguished Visiting Professor at Colgate University. At Syracuse he has taught at all levels of the undergraduate and graduate programs and has been extensively involved in international educational programming.
Between 1980 and 1982 he established and developed the Syracuse Florence Architecture Program. Since then he has served as the chair of both the undergraduate and graduate architecture programs at Syracuse, and in 1989 returned to Florence as the resident director of the Syracuse University Florence Center. In 2007 he established the Syracuse University London Architecture Program. Between 2005 and 2012 he served as the associate dean and between 2012 and 2013 he served as the interim dean. Professor Korman will give a public lecture at the School on January 30 at 5:30 pm. (by Elaine Wackerow)