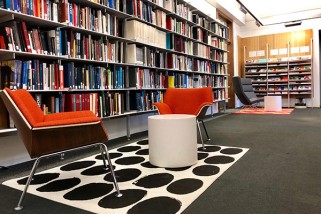 The King + King Architecture Library, located on the third floor of Slocum Hall, serves the needs of the School of Architecture students and faculty, providing quick access to course reserves, current periodical titles, and reference works.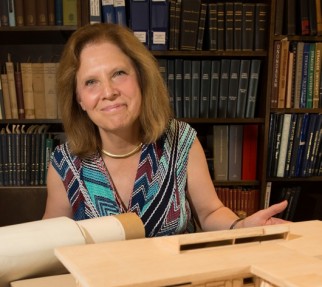 Barbara Opar, Architecture LibrarianThe library houses many important and heavily used books and periodicals relevant to architecture, as well as a collection of working drawings and physical material samples. There are also scanners, computers, photocopiers, and a quiet study space provided for student use.
Bird Library
Bird Library is the main branch of the Syracuse University Libraries, which houses materials in the humanities and social sciences. Art and architecture resources are housed on the fourth floor, in both the general collection and Fine Arts Limited Access room. 
Carnegie Library
Carnegie Library houses the university's books on the sciences. This includes architecture resources with an emphasis on technology and structure, as well as landscape architecture.
SU Library Online
The Library provides online links to many of its resources, including the library catalog, Architecture Subject Guides to help begin and supplement research on a variety of topics, research databases, and scholarly works produced at Syracuse University (through SUrface).
Mobile app
The Syracuse University mobile app includes a Library module. Check out library hours, search catalogs, access library materials and more with this portable version of SU's library system.