As a faculty member at the School of Architecture for nearly three decades, Professor
Julia Czerniak
has always believed strongly in the value of studying abroad.
Through her experience overseeing the school's Florence and London programs and teaching summer short courses, which the school offers on almost every continent, she's watched architecture students transform into global thinkers and makers.
"These students are more prepared for the realities of international practice and more in tune with the local opportunities and challenges in our globalizing world," says Czerniak.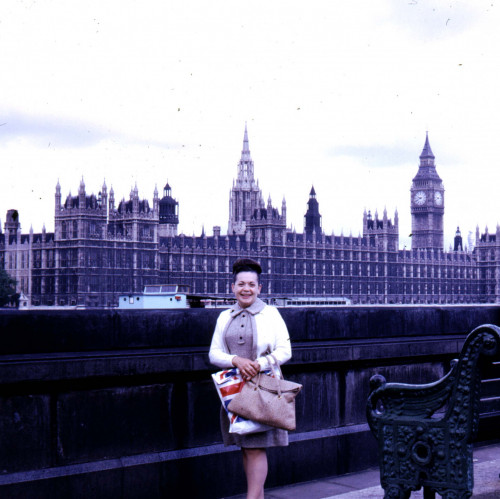 Theodora E. Czerniak at Westminster Abbey, 1972.Her passion for travel and learning through experience began at a young age. Growing up, Czerniak recalls many trips—to London, Washington, D.C. and the California coast—that her parents enjoyed with and without their children.
"Although our family trips were not to far away places, our local excursions were always exciting and rewarding," says Czerniak.
To honor her parents, Czerniak and her husband, Mark Linder, also a professor at the School of Architecture, recently established the Theodore M. and Theodora E. Czerniak School of Architecture Scholarship for Global Experience at Syracuse University that will be funded through a planned gift. The scholarship will be used to provide financial assistance to third- or fourth-year undergraduate students enrolled in the School of Architecture, who are participating in a study abroad program.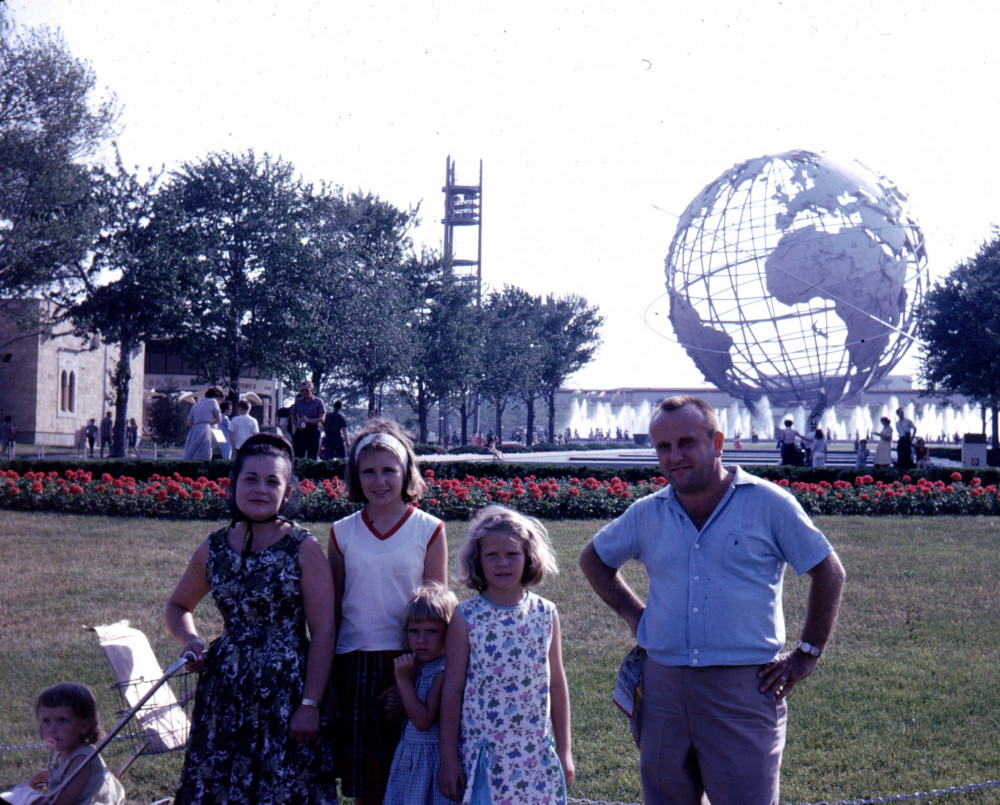 The Czerniak family at the 1964-1965 New York World's Fair.In addition to the well-cited benefits of expanding the way one thinks and reinforcing one's ability to embrace difference, Czerniak hopes that her gift of global study will impact students at the School of Architecture by igniting their creativity, building confidence and energizing their commitment to designing a better world. 
"Travel and research experience in other locations has been life changing for my career," says Czerniak. "It's time to give back to a cause that has been meaningful in my own life… learn, earn, return."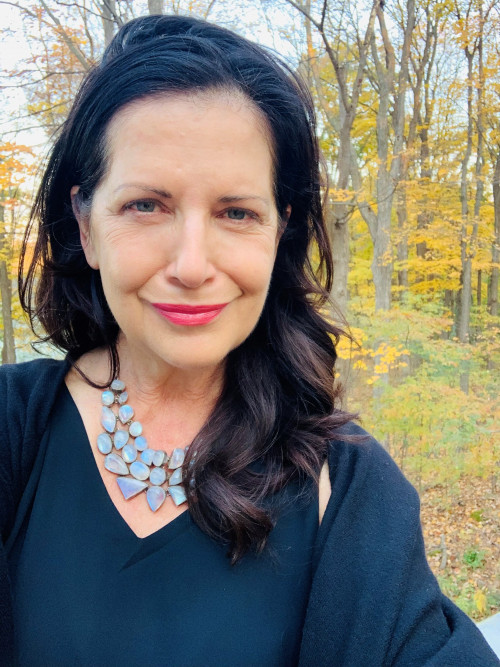 School of Architecture Professor Julia Czerniak.Czerniak is a registered landscape architect and founder and principal of CLEAR, an interdisciplinary design practice that focuses on the physical and cultural potentials of urban landscapes in the context of climate change. At the School of Architecture, she teaches studios as well as seminars on landscape theory and criticism, and her research and practice draw on the intersection of these disciplines. Czerniak lectures and teaches internationally, most recently delivering keynote lectures at the Onassis Foundation in Athens, the Large Parks in Large Cities conference in Stockholm, the Open Space Summit in Brussels and the Australian Institute of Landscape Architects annual conference. She holds a bachelor of science in landscape architecture from Penn State, a research master of architecture from Mackintosh School of Architecture in Glasgow and a master of architecture from Princeton University.
About Syracuse University
Syracuse University is a private research university that advances knowledge across disciplines to drive breakthrough discoveries and breakout leadership. Our collection of 13 schools and colleges with over 200 customizable majors closes the gap between education and action, so students can take on the world. In and beyond the classroom, we connect people, perspectives and practices to solve interconnected challenges with interdisciplinary approaches. Together, we're a powerful community that moves ideas, individuals and impact beyond what's possible.
About Forever Orange: The Campaign for Syracuse University
Orange isn't just our color. It's our promise to leave the world better than we found it. Forever Orange: The Campaign for Syracuse University is poised to do just that. Fueled by 150 years of fearless firsts, together we can enhance academic excellence, transform the student experience and expand unique opportunities for learning and growth. Forever Orange endeavors to raise $1.5 billion in philanthropic support, inspire 125,000 individual donors to participate in the campaign, and actively engage one in five alumni in the life of the University. Now is the time to show the world what Orange can do. Visit foreverorange.syr.edu to learn more.