The School of Architecture has announced that architectural designer Benjamin Vanmuysen is the Harry der Boghosian Fellow for 2019–20. Vanmuysen will succeed current fellow Assistant Professor James Leng.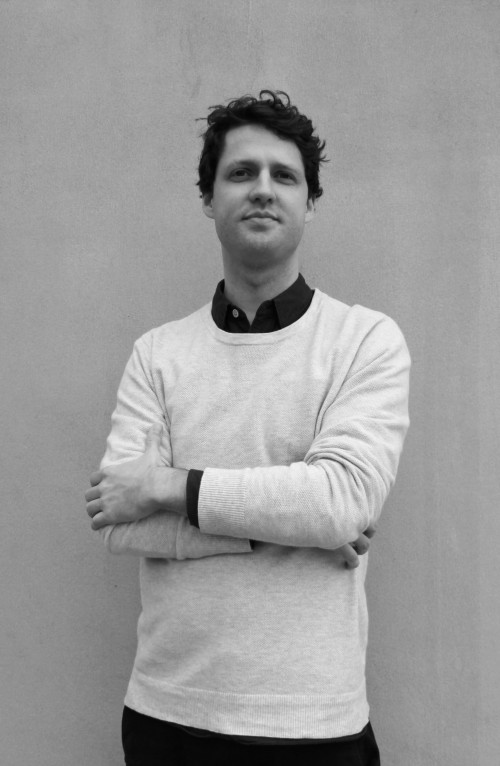 The Boghosian Fellowship at the School of Architecture—established in early 2015 in memory of Harry der Boghosian '54 by his sister Paula der Boghosian '64 (EDU)—is a one-of-a-kind program designed to give faculty members, early in their careers, the opportunity to spend a year developing a body of design research based on an area of interest while teaching at the School of Architecture.
"We're very excited to have Benjamin Vanmuysen join us as our next Boghosian Fellow," says Dean Michael Speaks. "His accomplishments as an architectural designer and commitment to continued exploration and development of his research make him an excellent addition to Syracuse Architecture."
Fellows play a significant role at the school by enhancing student instruction and faculty discourse while supporting both research and the development of research-related curriculum valuable to architectural education and the discipline.
"I'm absolutely honored to have been awarded the 2019–20 Harry der Boghosian Fellowship at Syracuse and am excited to start my term this upcoming fall," says Vanmuysen.
During the 2019–20 school year, Vanmuysen will teach an architecture studio and two professional electives, as well as organize a symposium and exhibition on the work produced during his time at Syracuse. His research will focus on the conflict of aesthetics, which aims to gain a deeper understanding of the design extremes: under- and overdesign.
"These two opposite design limits, which are part of our common architectural jargon, both have negative connotations, but have never been studied nor defined," says Vanmuysen. "I look forward to delving deeper into this subject matter and translating the conducted research into a project."
Like the three previous Boghosian Fellows, Vanmuysen will work closely not only with faculty and students in the School of Architecture, but will also explore interdisciplinary collaborations within the University and its various centers and colleges.
"I'm thrilled to be working with Syracuse's bright student body and to engage them with my design explorations. As a young educator, I'm also delighted to be emerged amongst such a strong faculty group, which will undoubtedly influence my pedagogy and future research endeavors. While my architectural design experience makes me a competent teacher, I believe teaching will turn me into a better designer," says Vanmuysen.
Vanmuysen is currently employed at Diller Scofidio + Renfro, an interdisciplinary design studio in New York City where he worked, among others, on the competition entry for KANAL – Centre Pompidou—a new cultural hub in Brussels and the V&A Here East project in London's Queen Elizabeth Olympic Park. Previously, he worked for Reiser + Umemoto Architecture in New York City and the Dutch architectural firm, Office for Metropolitan Architecture based in Rotterdam. His work has been published and exhibited internationally in South Korea, France, Belgium and the United States.
Vanmuysen earned his undergraduate degree in architectural engineering at the KU Leuven in Belgium and studied for two years at the Southern California Institute of Architecture before completing his master of architecture degree at Princeton University.
The Boghosian Fellowship has helped the School of Architecture attract the best and the brightest emerging professors. Previous fellows include Maya Alam (2016–17), Linda Zhang (2017–18) and James Leng (2018–19).
For more information about Benjamin Vanmuysen and his work, please visit cabinetbv.com.
To learn more about the Harry der Boghosian Fellowship, visit soa.syr.edu/alumni/support-the-school/giving-priorities/harry-der-boghosian-fellowship/.