Traci Washburn has been appointed the next Assistant Dean for Advancement at the Syracuse University School of Architecture.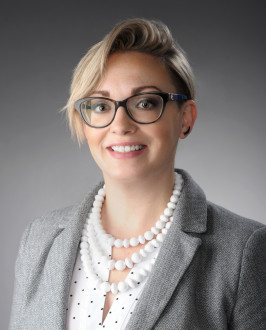 Traci brings a wealth of development and alumni engagement experience and a track record of advancement success to the School. A seasoned professional with 15 years' experience in higher education administration, she has held progressively more responsible roles in Advancement and External Affairs at Syracuse University since 2011 and currently serves as Director of Development for Leadership Annual Giving in the University's Advancement and External Affairs office. Earlier in her career she served as Assistant Director of the Cortland Fund at SUNY Cortland. She began her professional career in graduate admissions at Syracuse, first with the College of Law and subsequently for the School of Education. 
As we began to search for our next Assistant Dean, Traci emerged quickly not only as an individual with demonstrated fundraising experience, but also as someone with a keen understanding of the special nature of the School of Architecture, an interest in promoting our discipline, and a passion for our educational practice. That she was already a member of the Syracuse University community was an added bonus.
Traci holds a Bachelor of Arts degree in Journalism and Mass Communication from St. Bonaventure University as well as a Certificate of Advanced Study in Disability Studies from the School of Education at Syracuse.