Each semester, upper-level architecture students participate in the visiting critic program that brings leading architects and scholars from around the world to the school.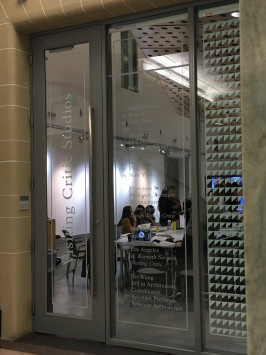 Students can choose to study with a particular visiting critic in a studio course where innovative theoretical approaches and design methods are explored.
Syracuse University School of Architecture announces the selection of its visiting critics for the fall 2017 semester: D. Kenneth Sargent Visiting Critic Margaret Griffin (Griffin Enright Architects, Los Angeles); Bing Bu (One Design, Shanghai); David Erdman (Pratt Institute Department of Architecture and Urban Design, NYC); Daniel Vasini (West 8, NYC); and Rubin Global Design Studio Critic Francisco Sanin (Syracuse Architecture).
Margaret Griffin (Griffin Enright Architects, Los Angeles)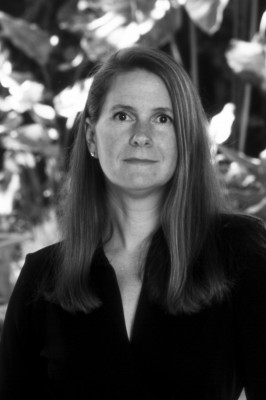 Margaret Griffin FAIAMargaret Griffin FAIA received her B.Arch from Syracuse University, and received an M.Arch from the University of Virginia. She is co-founder and principal of the Los Angeles based, Griffin Enright Architects, a collaborative practice recognized for its noteworthy and forward thinking designs since 2000. Their work combines innovation and experimentation to explore cultural complexities relative to the built environment. Griffin Enright Architect's work has been extensively published, exhibited locally, nationally and internationally, and has received over fifty awards for design excellence including local, state and national AIA awards and the American Architecture Award from the Chicago Athenaeum. In addition to guiding a progressive practice, Margaret Griffin has taught graduate and undergraduate architectural design for more than twenty-three years at universities including USC, UCLA, Syracuse University, UT Austin, and SCI-Arc, where she is currently on the design faculty. She was also a Rome Fellow—a fellowship that provided opportunity to investigate the relationship between urban from and landforms, a subject she continues to examine in her practice through the integration of landscape and urban design into her practice.  Ms. Griffin also expands her practice through community engagement, both as a member of Santa Monica's Architectural Review Board and previously as a director on the Los Angeles AIA Board of Directors. She serves on the Syracuse Architecture Advisory Board.
Bing Bu (One Design, Shanghai)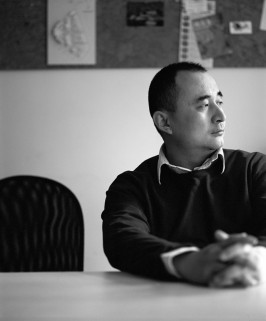 Bing BuBing Bu is the program instructor for the Syracuse Architecture Three Cities Asia program. He is the principal of One Design, a Shanghai-based architecture firm with a focus on urban design. Bu's projects include the Hongfeng Tech Park at Nanjing, the LVG Office Complex at Shanghai, the Wulongtan Resort at Ningbo, urban design for Zhujiajiao watertown, and urban design for Cixi central business district. The work of his office has been selected and exhibited in a number of important venues, including the Shenzhen/Hong Kong Biennale 2007, Utopia2 at CIVA Brussels 2008, and Chengdu Biennale 2011.  Bing Bu has also worked extensively as a curator. His installation, Cloud Room, traveled to the National Art Museum of China in Beijing, Taiwan Art Museum in Taichung, and to the Kennedy Center in Washington DC, in 2011. He has also curated exhibitions including "Ningbo, the metamorphosis of a Chinese city" at Berlin Aedes 2003, "Un-natural" at BCA Beijing 2009, "Spectacle" at PSA Shanghai 2013, and "Fusion Power" at West Bund Art Center, Shanghai 2016.  Professor Bu has been a tutor for the joint graduate school Global Urbanism Studio by Washington University St Louis and Tongji University in Shanghai from 2011 to 2014. He has also been a guest professor for Shanghai Jiao Tong University's architecture and urban design studio since 2011. Professor Bu received his bachelor of architecture from Tsinghua University, and a master of architecture from Yale.
David Erdman (Pratt GAUD, NYC)
David ErdmanDavid Erdman is chair of Graduate Architecture and Urban Design (GAUD) at Pratt Institute. Previously he was assistant professor at the Department of Architecture, University of Hong Kong (2010-2016). He also taught in the University of California at Los Angeles (UCLA) Graduate Department of Architecture and Urban Design (1999-2008), and held visiting professorships at Rice University, University of California Berkeley, and University of Michigan. In addition to his academic work, Erdman is a co-founding director of the award-winning design firm davidclovers—listed among Architectural Digest's AD100 list of top architecture and design firms in Asia—and exhibited work at the Venice Biennale, the Beijing Biennale, the Hong Kong/Shenzhen Biennale, in group shows at the Art Institute of Chicago, M+, Hong Kong, and in a solo exhibition at the Southern California Institute of Architecture. He is a co-founder of servo, a design collaborative whose work has been exhibited at the Centre Pompidou, Paris; MoMA, New York; and the Cooper-Hewitt Smithsonian Design Museum, New York. Erdman received the Design Vanguard Award and the Young Architects Award with servo. Heis also a recipient of the prestigious Rome Prize.  Erdman received a B.S. in Architecture from The Ohio State University and an M.Arch. from Columbia University.
Daniel Vasini (West 8, NYC)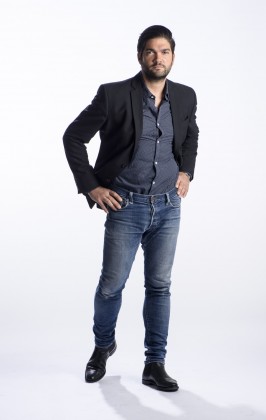 Daniel VasiniDaniel Vasini graduated with a master in architecture from Southern Californian Institute of Architecture (SCI-Arc), and was granted a Fulbright Scholarship in 2004 by the Institute of International education IIE.  He practices as creative director for West 8, working in close collaboration with founding partner Adriaan Geuze. He is focused on conceiving designs and creating landscapes that are unique to its location and establish identity as second nature. He has led internationally recognized projects with a multidisciplinary approach; shifting scales from strategic master plans to transformative park designs followed by iconic public spaces, which accommodate 21st Century infrastructure needs and the challenges of urbanization.  Prior to joining West 8, Daniel Vasini worked with Phil Enquist at Skidmore Owings & Merrill, urban design and planning studio in Chicago and London. In 2012, Daniel received a Medal Prize for the Malecon of Puerto Vallarta in the category of Best Urban Design Project by the Federation of Mexican Architects (FCARM).
Francisco Sanin (Syracuse Architecture)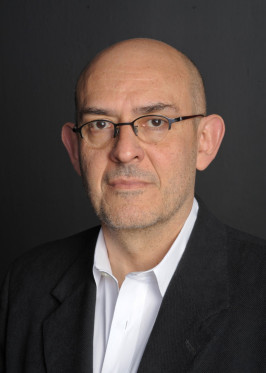 Francisco SaninSyracuse Architecture professor Francisco Sanin was born and educated in Medellín, Colombia, and is internationally known as an urban designer, noted for his extensive research in the history and theory of urban form. He is a practicing architect with work in several countries. He has received numerous awards in architectural competitions and has lectured, curated exhibitions, and published internationally. He was director of the Syracuse University Architecture program in London from 2014-2016, chair of the School's graduate program from 2010-2013, and director of the Syracuse Architecture Florence program from 2005-2008. Sanin previously taught at Princeton, the Architectural Association School of Architecture in London, Kingston and Greenwich Universities in the UK, and the University of Oregon School of Architecture and Allied Arts. He has been a visiting professor in schools around the world, including the Korean National University of Arts, Universidad Simon Bolivar in Caracas, UPB in Medellin, Colombia, and Miami University.  He has received numerous awards in architectural competitions and has lectured, curated exhibitions, and published internationally.
Events
The School will host a Rubin Global Design Studio Medellín public lecture and symposium on September 18 -19. Visiting critic David Erdman will lecture on October 5, Margaret Griffin on October 12, and Daniel Vasini on November 9.