Summer typically provides opportunity for Syracuse University School of Architecture students to expand their architectural view through study programs that take them beyond the SU campus.
Two programs, in particular, were recently presented to students as exciting options for consideration: The Gentrification Lab New York City summer studio, and the Three Cities Asia study program. Both programs are open to undergraduate and graduate students.
Gentrification Lab NYC, June 4 – August 6
Syracuse University Fisher Center (9 credits)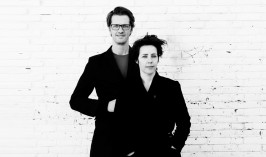 Kristian Koreman and Emma van Boxel (ZUS, Rotterdam)Gentrification Lab NYC is a design studio + seminar led by Syracuse Architecture visiting professors Elma van Boxel and Kristian Koreman of Rotterdam-based architectural firm ZUS.
Driven by global economic, social and political transformations, gentrification is a ubiquitous urban condition that is responsible for some of the most vibrant and successful and simultaneously some of the most inequitable places in the city. Some argue that gentrification is another form of city making through real estate speculation—efforts that lead to displacement of the poor, erosion of amenities, and result in segregated "rich and poor" communities. What role can and should architecture play in gentrification? Or has architecture merely become a service provided by developers?
Students will learn more about this debate through case studies and statistical analysis. They will then explore the possibilities of "inclusive gentrification"—an approach that could benefit from the diversity of mixed income and increasing amenities in the neighborhood, yet also respects the local community and its cultural history. Student fieldwork studies will take place at two test sites along the #4 subway line in the City. "Here, they will engage in a tactile and in-depth interrogation of the city," says Van Boxel and Koreman.
The seminar will conclude with students sharing and communicating their architectural proposals in a review that will include critics from the NYC architectural community.
Three Cities Asia, June 1 – July 25
Tokyo, Seoul, Shanghai (9 credits)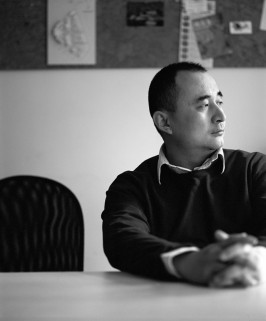 Bing Bu (One Design, Shanghai)Previously offered in summer 2016, the Three Cities Asia seminar once again offers students an immersive studio + seminar in urbanism and architecture in three of Asia's most dense, vibrant urban environments … Tokyo, Seoul, and Shanghai.  Architect and educator Bing Bu of Shanghai's  One Design Inc returns to lead this dynamic learning experience.
In the course of eight weeks, the course will connect students with renowned professors and practitioners in each city by way of dialogue, reviews, guest lectures, and more than 20 visits to firms. In addition, the travels will include a vast array of sights and activities beyond the tourist realm. In each city, students will study, live, and deal with design challenges of a particular site, meet local residents and workers—including government officials and NGO leaders—to gain understanding of real world urban issues and challenges.
Read more about the summer 2016 students' experience -"Three Cities Asia summer studio provides intense, valuable immersion urban experience." Says Bing Bu about the 2016 studio trip, "Through this intense immersion experience, the students received a much deeper understanding on the method and power of observation, the various possibilities of urban intervention, and the role of design in urban development."
More information:SU Abroad
Application deadline: February 10