Growing up in a military family, SaDé Lewis '15 (B.Arch) has had the opportunity to live and travel around the globe, experiencing different cultures, meeting new people, and becoming exposed to a worldly perspective of design and architecture that has broadened her outlook on life.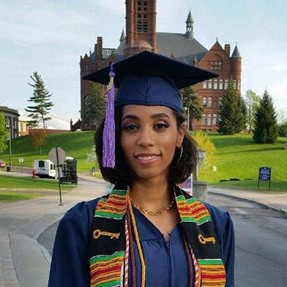 SaDé Lewis '15 (B.Arch)"Even with my background and upbringing, my semester in Florence with the School of Architecture was one of the most important and transformative adventures of my life—it shaped me as a person and as an architect," says Lewis.
Visiting a place versus living and being fully immersed in a diverse culture, are two very different things, says Lewis, who feels that the study abroad program at the School of Architecture is so very important, especially in our globally connected world.
"I have always felt that everyone should have the opportunity to live abroad and experience all that the world has to offer," says Lewis.
Inspired by her study abroad experiences and in honor of her grandparents, Lewis recently established the SaDé T. Lewis '15 Legacy Scholarship at Syracuse University in celebration of the School of Architecture's 150th anniversary. The scholarship will be used to provide financial assistance to third- or fourth-year undergraduate students enrolled in the School of Architecture who are participating in a study abroad program, with preference to students whose background and experiences allow them to bring a diverse perspective to the School.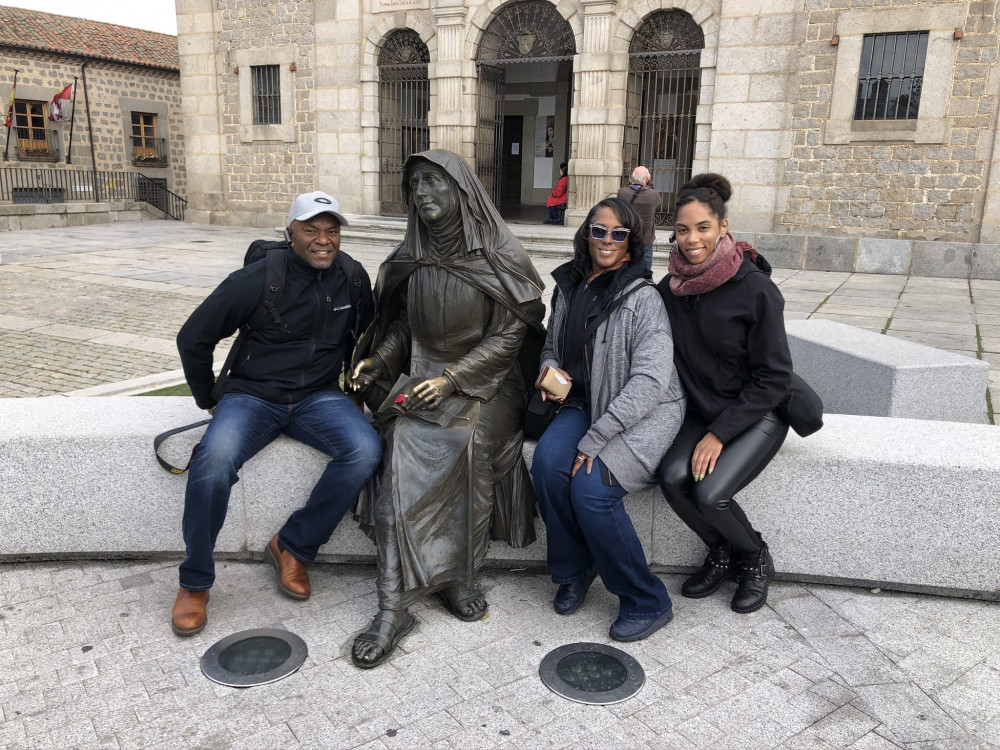 SaDé with her parents, Jeremiah and Tanaya Lewis, at the Convent of Santa Teresa in Ávila, Spain."It was a priority for me to give back because my education at the School of Architecture, specifically my semester abroad, changed the trajectory of my life and improved me for the better," says Lewis, who was also a recipient of educational and travel scholarships while a student at Syracuse. "It has been my dream, since before I graduated, to pay that generosity forward and enable diverse students to also have the life‐changing opportunity that the study abroad program affords."
SaDé Lewis '15 (B.Arch)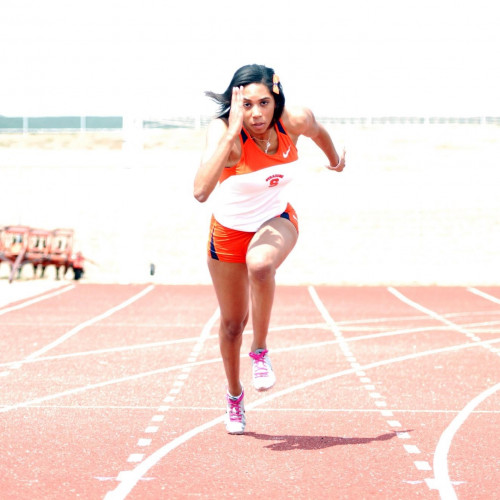 Lewis is a Senior Architect at Pininfarina of America in Miami, Florida, where she works on commercial building project typologies including workplace, multi-family residential, retail, and mixed-use.
Prior to joining Pininfarina of America, Lewis was a Miami-based designer of CallisonRTKL's commercial office group. While at CRTKL, Lewis was involved in the design and massing studies of the Plaza Coral Gables project, specifically the Loews Coral Gables Hotel, and was the lead designer and project architect of the Lake Nona project. Over the course of her career, she has been involved in all phases of the design process, from concept design and construction documentation and administration to interior design.
Lewis's affinity for both fashion and design has brought her to also pursue a modeling career. Most recently, she was the brand "face" of Inbodi Swim.
While at Syracuse, Lewis was a member of the Women's Track & Field team for five years, where she competed in the 60m, 100m hurdles and 200-meter dash. She holds a bachelor of architecture degree, graduating cum laude, from Syracuse University. She is currently preparing to take her last Architect Registration Examination for professional licensure.
About Syracuse University
Syracuse University is a private research university that advances knowledge across disciplines to drive breakthrough discoveries and breakout leadership. Our collection of 13 schools and colleges with over 200 customizable majors closes the gap between education and action, so students can take on the world. In and beyond the classroom, we connect people, perspectives and practices to solve interconnected challenges with interdisciplinary approaches. Together, we're a powerful community that moves ideas, individuals and impact beyond what's possible.
About Forever Orange: The Campaign for Syracuse University
Orange isn't just our color. It's our promise to leave the world better than we found it. Forever Orange: The Campaign for Syracuse University is poised to do just that. Fueled by 150 years of fearless firsts, together we can enhance academic excellence, transform the student experience and expand unique opportunities for learning and growth. Forever Orange endeavors to raise $1.5 billion in philanthropic support, inspire 125,000 individual donors to participate in the campaign, and actively engage one in five alumni in the life of the University. Now is the time to show the world what Orange can do. Visit foreverorange.syr.edu to learn more.