The School of Architecture at Syracuse University is expanding with the addition of six new faculty appointments this upcoming academic year.
Omar Ali, Jess Myers, Hannibal Newsom and Edgar Rodríguez join the faculty as tenure-track Assistant Professors in Fall 2023, Christina Chi Zhang has been named the School's Harry der Boghosian Fellow for 2023–24, and Nimet Anwar will serve as Assistant Teaching Professor of Architecture beginning in Spring 2024.
"This is among the most impressive new faculty cohorts we have welcomed to our school," says Michael Speaks, dean of the School of Architecture. "They are all accomplished researchers and professionals and represent a great variety of design practice and expertise. We are very excited for them to join us this next academic year."
Omar Ali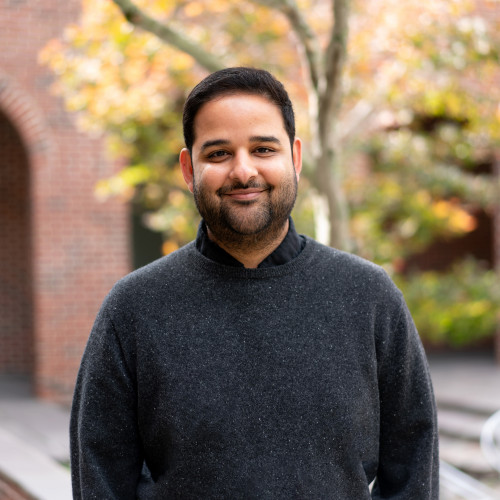 Omar Ali Credit: Akhil SinghOmar Ali joins the school as a tenure-track Assistant Professor. He is co-founder of NO OFFICE, a New Orleans-based architecture, design and research practice and the inaugural Tulane Architecture and Urbanism Fellow for 2021-23.
Ali has worked as an architect and urban designer at UrbanLab, MOS Architects and studioAPT and has taught studios at the Illinois Institute of Technology and the University of Texas at Arlington. Ali's work has been published in Metropolis magazine, Architecture and Surrealism (Thames and Hudson), Fresh Meat Journal (UIC) and LUNCH Journal (UVA).
Ali holds a B.A. in Art and Architectural History from the University of Texas at Arlington and an M.Arch from the University of Michigan, Taubman College of Architecture and Urban Planning.
Jess Myers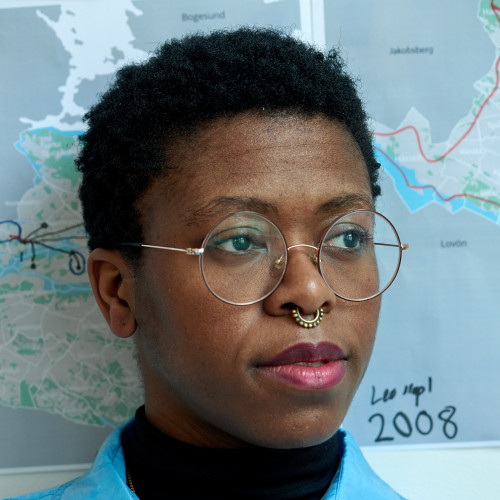 Jessica Myers Credit: Thomas StraubJess Myers joins the school as a tenure-track Assistant Professor. She is an urbanist whose practice includes work as an editor, writer, podcaster and curator.
Before coming to Syracuse, Myers was an assistant professor of architecture at the Rhode Island School of Design. She has worked as an archivist, translator and analyst in New York and Paris. Myers served as a co-steward of the Architecture Lobby's New York chapter and as the series editor for SEIU's book series, Taking Freedom. Her research takes many forms including a variety of multimedia platforms, which she uses to explore politics and residency in urban conditions.
Myers' podcast, Here There Be Dragons focuses on the intersection of identity politics and security policy in public space through the eyes of New Yorkers, Parisians and Stockholmers. Myers' work has been published in The Architect's Newspaper, Log, The Funambulist Magazine, Failed Architecture, Avery Review, Dwell and l'Architecture d'Aujourd'hui. Her most recent exhibition, "A Pause Is Not A Break," was exhibited widely this past year, including at the Rhode Island School of Design, the University of Iowa and Carleton University.
Meyers holds a B.A. in Architecture from Princeton University a Master in City Planning from the Massachusetts Institute of Technology.
Hannibal Newsom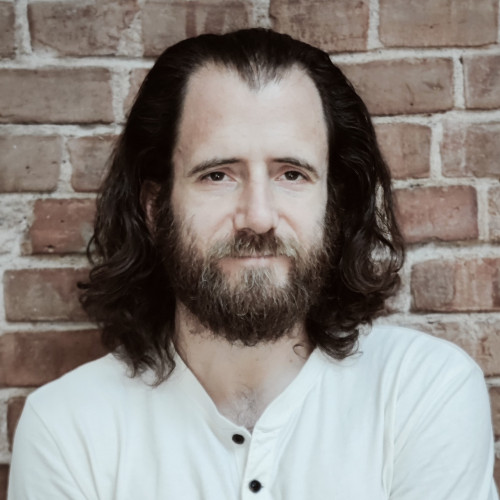 Hannibal NewsomHannibal Newsom joins the school as a tenure-track Assistant Professor. He is a LEED accredited, licensed architect in New York State, where he has been the principal of his architecture practice, Mago Architecture, since 2014.
Newsom first came to Syracuse in the Fall of 2018 as a part-time instructor and has served as an assistant teaching professor since 2019. Prior to that, he was a lecturer at the Pratt Institute Graduate School of Architecture and Urban Design from 2012-18, where he taught design studios and advanced media seminars. He has also taught at the University of Pennsylvania and Washington University at St. Louis.
Newsom focuses on the integration of teaching and practice with the aim of creating deeper connections to the community. He is especially interested in developing hands-on, full-scale architecture and construction learning opportunities for students and is currently developing a community design build project with students here in Syracuse.

Newsom holds a B.S. in Architectural Studies from the University of Illinois, Urbana-Champaign and an M.Arch from the Pratt Institute Graduate Architecture and Urban Design program.
Edgar Rodríguez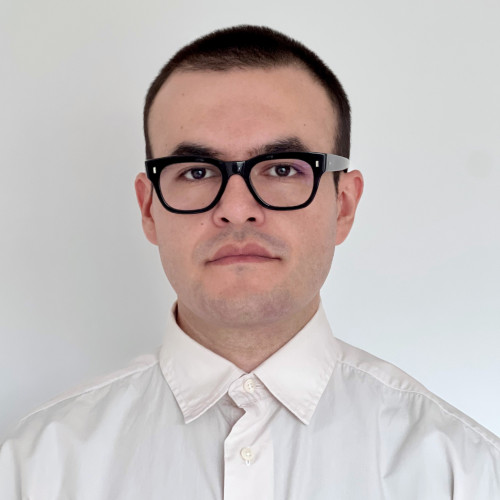 Edgar RodríguezEdgar Rodríguez joins the school as a tenure-track Assistant Professor. He is founding principal of operadora., a design practice based in Mexico City and Syracuse, NY.
Rodríguez's practice and research focuses on the development of physical and digital objects across diverse media, formats and scales. This approach has often led him outside architecture into adjacent design practice areas including fashion, art and publications.
Rodríguez's individual and collaborative work has been exhibited and published in Metropolis magazine, Interiors Magazine Korea, The Architect's Newspaper, Arquine and Divisare. He has contributed research and writing to Blank: Speculations on CLT, edited by Jennifer Bonner and Hanif Kara, and published articles in Patio Magazine, Dysprosium Magazine and urbanNEXT.
Rodríguez holds a B.Arch from Universidad Iberoamericana and an M.Arch from the Harvard University Graduate School of Design.
Christina Chi Zhang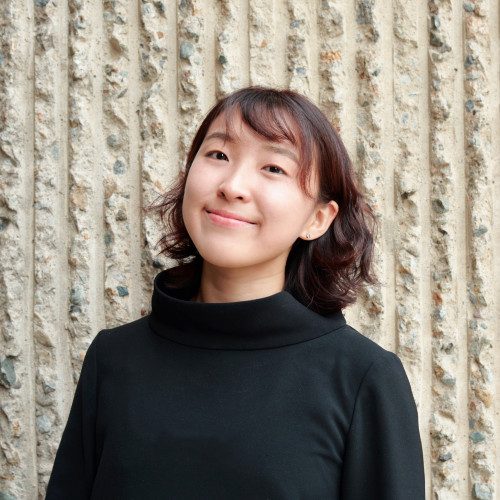 Christina Chi ZhangChristina Chi Zhang joins the School as the Harry der Boghosian Fellow for 2023–24. During the 2023–24 school year, Zhang will teach an architecture studio and two professional electives focusing on her research project, "Scales of Healing in Post-Traumatic Landscapes," which explores the tools of representation used to document, analyze and represent post-traumatic landscapes in different scales.
Zhang received numerous awards at Yale University, including the George Nelson Travel Scholarship, which supported her year-long trip and research inquiry into post-atrocity reconstruction in Bosnia and Rwanda, resulting in her 2022 exhibition, "Thank You for Loving Me till the End: Life, Memory and Reconstruction in Post-Atrocity Bosnia and Rwanda," at Yale's North Gallery. She has practiced architecture professionally at EFFEKT Arkitekter in Copenhagen; Studio MM Architect in New York City; Turner Brooks Architect in New Haven; and Atelier Deshaus in Shanghai.
Zhang holds a B.A. and an M.Arch from Yale University.
Nimet Anwar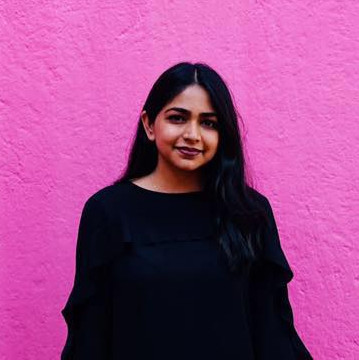 Nimet AnwarNimet Anwar joins the school as an Assistant Teaching Professor. She is co-founder of NO OFFICE, a New Orleans-based architecture, design and research practice.
Anwar has previously taught design studio, digital media and design communication courses at the University of Texas Arlington and at the School of Architecture at Tulane University where she was a Visiting Assistant Professor. She has also worked as an architect at Studio Gang Architects in Chicago.

Anwar has exhibited drawings at a83 Gallery in New York City and installed a temporary pavilion at Space p11 in Chicago. She received an honorable mention for the Burnham Prize Competition: Burnham 20/20; was a finalist for the 8x8x300 Competition; and was shortlisted for the 2021 Seoul Biennale of Architecture and Urbanism.
Anwar holds a B.S. in Architecture from the University of Texas at Arlington and an M.Arch from Rice University.