Each semester, upper-level architecture students participate in the School of Architecture's visiting critic program that brings leading architects and scholars from around the world to the school. Four studios will be held on campus this spring with the following Visiting Critics:
Lily Chishan Wong (Boghosian Fellow 2022-2023)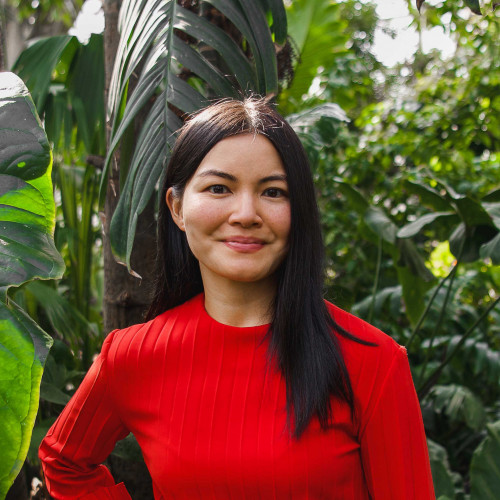 Lily Chishan WongLily Chishan Wong will teach the visiting critic studio, "Manuals for Human-Plant+X Interactions," which will consider architecture a "material manual" for the regulation of human and plant lives facing climate change.
Shaped as much by spontaneous flora that springs up between buildings as by idealized forms of "nature" such as gardens and parks, our urban experience is defined by plants. Many of the herbaceous plants that adorn city-owned parks and public streetscapes in New York City are currently propagated in three greenhouses run by the Department of Parks and Recreation, located at the urban outskirts, disconnected from the quotidian lives of the city.
What does it mean if parts of these horticultural programs are situated in the heart of the city? What new forms of urban conditions, uses, and human+plant+X interactions (additional site, user and program dispositions) can be created? Who are these spaces for? Focusing on a site in Lower Manhattan, students will visit the city and explore these questions by designing across three scales—ecological, architectural and body—and consider the effects of their proposed interventions.
Wong joined the School of Architecture as the seventh Harry der Boghosian Fellow. She is interested in how global systems shape building cultures and vice versa. Her research centers on the use of vegetation in architecture and its spatial, socio-political and environmental implications. More recently, Wong has begun to study the architecture and infrastructure of the plant trade network and its multi-scalar locations and planetary effects.
Previously, Wong completed her master of architecture degree at Columbia University GSAPP, where she received the Award for Excellence in Total Design; the Lucille Smyser Lowenfish Memorial Prize; and the William Kinne Fellows Traveling Prize. She is also the recipient of the Kohn Pedersen Fox (KPF) Traveling Fellowship from the KPF Foundation and the Fred L. Liebmann Book Award from the New York Society of Architects. At Columbia, Wong cofounded : (pronounced "colon"), a publication and workshop focused on the rhetoric and media that are rooted in the field of architecture.
Wong also holds a bachelor of fine arts in architectural design from the Parsons School of Design and a bachelor of arts in philosophy from the Eugene Lang College of Liberal Arts at The New School. Her research interests in water infrastructure and constructions of nationhood were supported by the Michael Kalil Endowment for Smart Design and the India China Institute.
Wong's fellowship research will culminate in the form of a symposium on March 29 as well as an exhibition opening in Fall 2023.
Jooeun Sung (Yonsei University)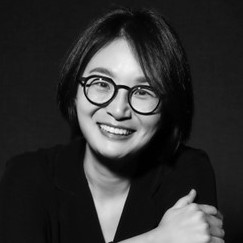 Jooeun SungJooeun Sung will teach the visiting critic studio, "The Architecture of K-Food," which proposes to investigate K-Food, among the less-well-celebrated cultural products that have recently gained notoriety as part of the famous "Korean Wave," or Hallyu.
K-film, K-drama and K-pop have become global phenomena, prompting the Oxford English Dictionary to add a series of K-words, reflecting the "soft power" impact of this new wave of Korean culture. Working from the micro-to-the-macro scale, students will study K-Food as a sociocultural category and as an urban design typology. Indeed, while the studio will research the K-Food industry as a sector, it will pay special attention to the local places—the food stalls, small shops and alleyways—where food is prepared and consumed.
Over spring break, as part of a school-sponsored trip to Seoul, students will visit many of these local food places and experience in person not only K-Food, but also many of the other cultural forms of Hallyu. Ultimately, the studio will suspend the normative architectural proposal and focus instead on the architectural representation of urban research.
Sung is a UK-chartered architect and is currently a professor at Yonsei University in Seoul, Korea. Through her built works and her research, she balances participatory and educational concerns and attempts to broaden the definition and our understanding of architecture itself. Sung studied at Yonsei University and the Architectural Association School of Architecture in London.
Sung gave a public lecture at the School of Architecture on Jan. 24.
Li Han and Hu Yan (Drawing Architecture Studio)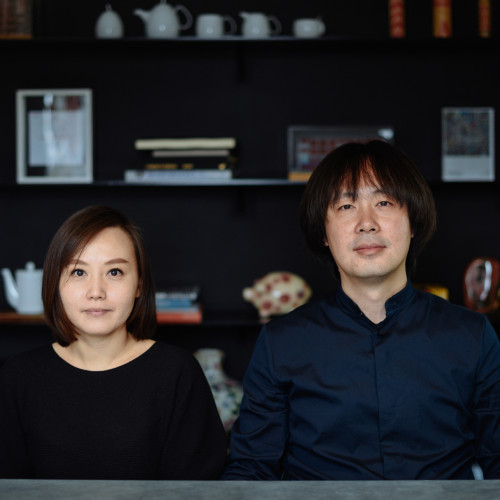 Li Han and Hu YanLi Han and Hu Yan will teach the visiting critic studio, "A Little Bit of Syracuse," which will encourage students to become flâneurs in the city of Syracuse so that they may discover the often-overlooked everyday architecture that comprises 99% of the built environment. The studio will employ large-scale drawings and handmade, craft models to present a new view of the city's architecture.
Inspired by the kind of architectural narratives produced by Japanese artist Jiro Taniguchi, students will choose eight vernacular buildings in Syracuse—houses, shops, restaurants or laundromats that aren't landmarks or designed by architects—and create handmade models representing the unique features of each building. Following the approach of Taniguchi's meticulously drawn stories in the graphic novel, "The Walking Man," which captures the mood, ambience and emotional experience of a middle-aged man's stroll around his new neighborhood, students will design a narrative of their selected buildings. Each narrative will take the form of a Chinese scroll drawing and will emulate the actual experience of walking through the city. These drawings and models will be woven together to form a single, long scroll drawing that will be presented as the final studio project.
Han and Yan are the co-founders of Drawing Architecture Studio (DAS), a Beijing-based creative platform that specializes in architectural drawing, architectural design and urban studies. DAS has been exhibited widely in China and abroad, including at the 4th Chicago Architecture Biennial, the Chinese and Japan pavilions of the 16th Venice Architecture Biennale, the 7th and 9th Shenzhen/Hong Kong Bi-City Biennale of Urbanism/Architecture, and many others. Their works have been acquired by the Museum of Modern Art in New York, San Francisco Museum of Modern Art, the Art Institute of Chicago, the White Rabbit Gallery in Sydney, the Macao Museum of Art in China, Pingshan Art Museum in Shenzhen, and Wind H Art Center in Beijing for their collections. DAS' publications include A Little Bit of Beijing, A Little Bit of Beijing · Dashilar, The Joy of Architectural Drawing, Hutong Mushroom and Apartment Blossom.
Han is a National Class 1 Registered Architect (P.R.C.) in China. He received his bachelor of architecture from Central Academy of Fine Arts in Beijing, China, and a master of architecture from RMIT University in Melbourne, Australia. Yan received her bachelor of fine arts from Concordia University in Montreal, Canada.
Han and Yan will give a public lecture at the School on Feb. 16 at 5:30 p.m. in Slocum Auditorium.
Timothy Stenson (Syracuse Architecture)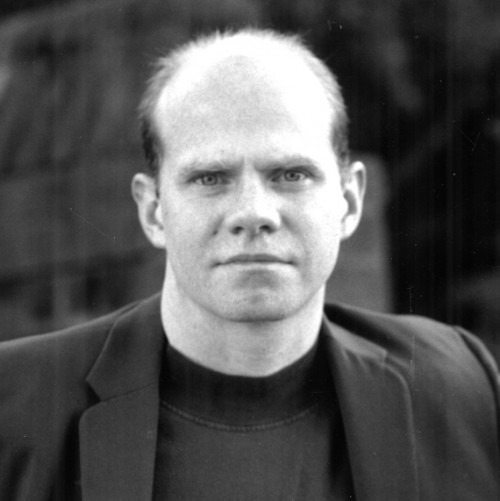 Timothy StensonTimothy Stenson will teach the visiting critic studio, "Fabricating (Design)," which features fabrication-based design work at 1:1 scale, combined with conventional-media processes.
It is widely acknowledged that design output is related to, and consequently limited by, design-process media. And, at least to the extent that architecture is characterized as building design, architectural designs rely on indirect forms of media. Architects do not design by building, but rather by making small-scaled representations of buildings, and then preparing instructions for others to build. Consistent with this, architecture school studios are generally taught through indirect media—this is certainly so at Syracuse Architecture. Though long practiced, design teaching through indirect media likewise has its limits.
Throughout the studio, students will get to know their own work in a different way by researching fabrication-based practices and production, establishing, in the process, a material-fabrication vocabulary. Students will design and prototype furniture-sized artifacts and will extrapolate and apply what they learn to produce a room enclosure for those artifacts.
Stenson is associate professor of architecture at Syracuse University. He joined the Syracuse Architecture faculty in 2004 after teaching at the University of Virginia and the University of Michigan. His pedagogic interests have focused on core design studios.
Stenson's creative work, spanning from urban to furniture scale, and from graphite on paper to folded steel, has been exhibited widely, and has received design awards from the American Institute of Architects (AIA), Association of Collegiate Schools of Architecture (ACSA) and various publications. Stenson served as the chair of Syracuse Architecture's undergraduate program from 2011 to 2016.