The School of Architecture has announced the addition of Jeannine Lostritto '90 (B.Arch.) to its advisory board.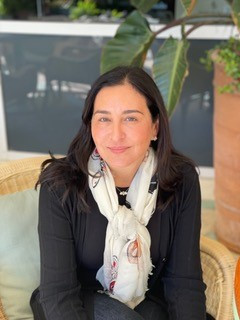 Jeannine Lostritto '90 (B.Arch.)A long-time resident of Long Island, New York, Lostritto is actively involved with Friends Academy, an independent Quaker college-preparatory private school located in Locust Valley, serving early childhood through 12th grade.
As a former Friends Academy parent, she is a member of the Board of Trustees and of the Governance Committee that works to bring diversity and balance to the Board. Lostritto also helps oversee new building construction, maintenance of the campus and existing buildings at Friends Academy in her role as clerk of the Buildings and Grounds Committee.
In addition to her work at Friends Academy, Lostritto is a member of the Board of Regents at NYU Langone Hospital and also manages a food pantry and a Faith Formation program at St. Paul the Apostle Church in Brookville, New York where she is a Eucharistic Minister.
Lostritto graduated from Syracuse University in 1990 with a Bachelor of Architecture degree from the School of Architecture. After graduation, she worked as an architectural consultant at Avis Rent-a-Car and on commercial architecture projects for Gus Petrone and Frank Accordino. From 1995 to 1998, Lostritto was employed in the civil engineering division at Sear-Brown—an architecture, engineering, planning and construction services firm—where she worked on large highway and expressway projects, such as the renovation of the Queens Midtown Tunnel, as well as drainage and landscape architecture projects.
"We are very excited for Jeannine Lostritto to join our School's advisory board. She brings to the board experience as an architect and involvement as a board member and campus and building consultant for Friends Academy on Long Island, as well as a deep commitment to education and to Syracuse Architecture and Syracuse University," says Michael Speaks, dean of the School of Architecture. "We are all looking forward to welcoming her to the board and seeing here back in Slocum Hall where she is sure to make a difference in the lives of our students and help to move our School and University forward."
"Syracuse University's School of Architecture is a very special program, and I am so grateful that I had the opportunity to be a student and now, a member of the Advisory Board," says Lostritto. "The special relationships that architecture students create with classmates, faculty and staff is priceless. I am honored and delighted to have been given opportunity to be involved with this wonderful school again."
Lostritto and her husband, Glenn are the parents of three children: Domenica (Sunny), a second-year student at Syracuse University's College of Law; Glenn Jr., a student at the NYU School of Professional Studies (NYUSPS) Schack Institute of Real Estate; and Joseph, a sophomore at NYU.