Syracuse University School of Architecture hosted students from fourteen states and twelve countries as part of consecutive three-week online courses focused on an introduction to architectural design.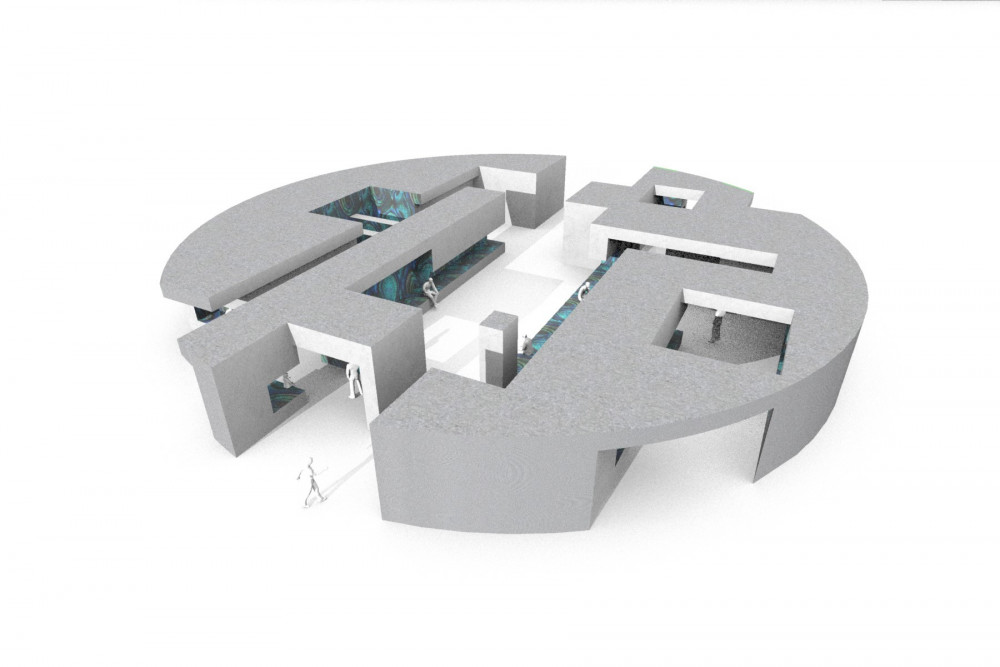 Preliminary Exercise: Hybrid Model by Victoria Lee (Session II)Between June 19 and August 27, a total of 64 high-school students participated in ARC 100: Introduction to Architectural Design. As one of Syracuse University Summer College's most popular pre-college summer programs, rising seniors had the opportunity to, not only participate in fundamental architectural design exercises, but also gain an understanding of architecture culture through interacting with recent graduates, college professors, and practicing architects.
Taught this year by Syracuse Architecture Associate Professor Kyle Miller and Teaching Assistants Michael Heller '22, Andrea Herrada '22, Shaan Lakshmanan '22, Lainey Marra '22, Jay Suriyanarayanan '22, and Anna Wu '22 the program was organized around introducing students to college level coursework, providing them with an opportunity to augment their design portfolios, and encouraging them to think critically about pursuing a career in architecture.
"Students quickly overcame the challenges of learning in a virtual environment to create an incredibly positive classroom culture of exchange and production," says Miller. "It was a real pleasure to come together with talented students from across the globe on a daily basis to discuss architecture and teach design."
For three hours every morning, students and faculty gathered together online for lectures on fundamental design concepts, live demonstrations of analog and digital drawing and modeling, evaluations of student work using Conceptboard, and presentations of studio projects from recent graduates.
Additionally, across the two three-week sessions, Katherine Hogan '05, Andrew Kovacs '06, Sara Lopergolo '89, Julie Smith-Clementi '87, and Tya Winn '09 joined live sessions to lecture about their work and lead virtual office tours. Afternoon and evening working sessions, where students had opportunities to receive additional feedback on their work, were led by Teaching Assistants. To provide an alternative to the late-night social atmosphere of the physical studio space, students occasionally met in Zoom without the instructors present to get to know each other outside of the classroom.
Design exercises focused on the same fundamental concepts typically explored across the first-semester of the B.Arch program at the School of Architecture. Students became versed in architectural terminology while exploring spatial definition, hierarchy, and relation through short exercises involving combinations of physical model making, orthographic projection, digital drawing, digital modeling, and rendering.
The final project tasked students with designed a multi-use pavilion in downtown Syracuse meant to be used as a polling place at various times throughout the year. Students' designs were based on conceptual strategies borrowed from built works by other architects in combination with desired experiences of socializing and participating in voting in an active urban setting. A concluding final review and exhibition of the projects provided students opportunities to present their ideas and receive feedback on their design proposals from professors within the School of Architecture.