The American Institute of Architects (AIA) recently elevated member-architects, including four School of Architecture alumni, to its prestigious College of Fellows.
Sherif W. Anis '90 (B.Arch.), Jayesh Hariyani '99 (M.Arch. II), Alice J. Raucher '86 (M.Arch.) and Hilary M. Sample '94 (B.Arch.) have received this prestigious honor as recognition of their notable contributions to the advancement of the profession of architecture.
Election to the AIA's College of Fellows is one of the highest individual honors the Institute bestows on members. Out of a total AIA membership of more than 94,000, only three percent carry this distinction.
The elevation to fellowship is conferred on architects with at least 10 years of AIA membership and demonstrated influence in at least one of the following nomination categories: elevated the aesthetic, scientific, and practical efficiency of the profession; promoted the science and art of planning and building by advancing the standards of architectural education, training or practice; coordinated the building industry and the profession of architecture through leadership in the AIA or other related professional organizations; or advanced the living standards of people through an improved environment.
Fellows are selected by a seven-member Jury of Fellows. This year's jury included Chair Nancy Rogo Trainer, FAIA, Drexel University; Mary Johnston, FAIA, Johnston Architects, LLC; Rebecca Lewis, FAIA, DSGW Architects; Steven Spurlock, FAIA, Quinn Evans Architects; RK Stewart, FAIA, RK Stewart Consultants; Allison Williams, FAIA, AGWms_studio; and Anna Wu, FAIA, University of North Carolina.
This year, 102 member-architects from across the country were elevated to Fellows.
"We congratulate these alumni on the occasion of being elevated to the prestigious AIA College of Fellows," says Michael Speaks, dean of the School of Architecture. "Such recognition is a testament to their dedication to the profession and to their singular achievements as practicing architects, and also to the education they received at the Syracuse University School of Architecture and to all the faculty with whom they studied."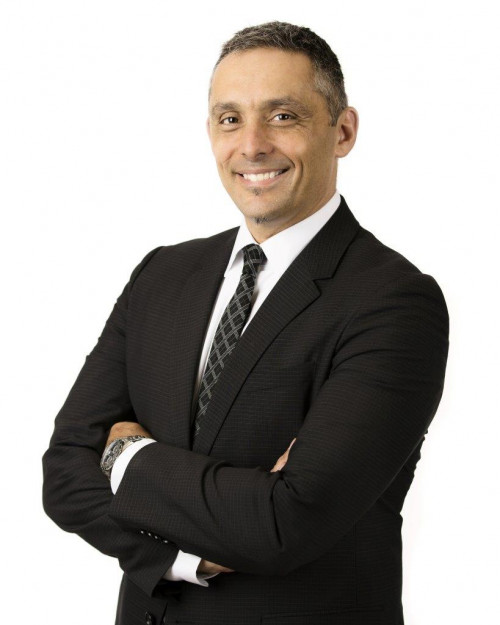 Sherif W. Anis '90 (B.Arch.)Sherif W. Anis, FAIA, NCARB, RIBA is the director of design and planning at LEAD Development, executive director and past president at AIA Middle East and director at AIA International Region. He is an architectural generalist with 31 years' diverse experience in the United States, United Kingdom and the Gulf Cooperation Council (GCC). Since 2007, Anis has been actively involved in projects in both Abu Dhabi and Saudi Arabia. With a keen focus on design and design management, he has a proven track record of developing innovative, cost effective designs in architecture, interior design and urban planning. Anis' high-profile project portfolio consists of large, mixed-use commercial/residential projects, corporate headquarters, hotels, university campuses and buildings, extensive multi-use developments, major educational projects and contemporary residences; all of which incorporate qualities that make projects successful, attractive, sustainable and livable.
An award-winning and published designer, he is a regular speaker, panelist and chairperson at regional conferences and for design award juries. Anis has been ranked No. 68 in the 'Power 100' list of most influential people in the GCC's construction industry. A founding member of the American Institute of Architects' Middle East Board of Directors, he is the chapter's executive director and has served as treasurer, secretary, vice president and president.
Anis bridges social and professional gaps internationally through leadership characterized by passionate advocacy for cross-culturalism and inclusion. His co-founding of AIA Middle East and activism at the global scale support architects who practice abroad.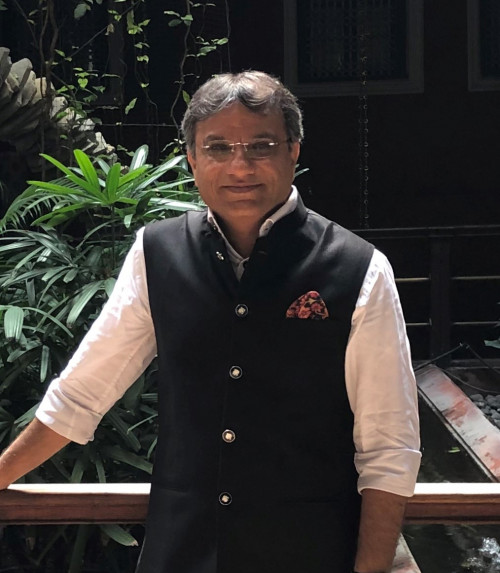 Jayesh Hariyani '99 (M.Arch. II)Jayesh Hariyani, FAIA is chairman and managing director at INI Design Studio, a multidisciplinary design firm based in Ahmedabad, India. With six locations across the globe, the INI team has won many accolades for innovative and integrated design solutions driven by sustainable design principles.
Hariyani's portfolio includes the master plan for the Kedarnath redevelopment project; planning of Ahmedabad's Central Business District-East, Town Planning Scheme of future smart city, Dholera SIR; planning of the World Bank-funded Visakhapatnam beachfront development; Rajkot Smart City master plan; regional plans for iconic sites in India such as Somnath and Mahabalipuram; India's largest Aquatic Gallery at Gujarat Science City; and the master plan for redevelopment of Eden Gardens cricket stadium.
Prior to moving back to India, Hariyani practiced in Switzerland and the United Arab Emirates for more than 16 years as a partner serving on the board of directors at the international design firm, Burt Hill. Some notable projects he worked on while at Burt Hill include Doherty Hall at Carnegie Mellon University, the Physical Sciences Building at Cornell University and the Institute of Molecular Medicine Research building at The University of Texas Health Science Center at Houston.
Apart from his designs, Hariyani is an executive board member of the Confederation of Indian Industry's (CII) Indian Green Building Council (IGBC), advisory board member of the U.S. Green Building Council (USGBC) and is chair or co-chair for many CII-IGBC technical committees including Green Campus Rating, Green Cities Rating, Net Zero Energy Rating, Green Villages Rating, Green Hill Habitats and Hill Town Rating.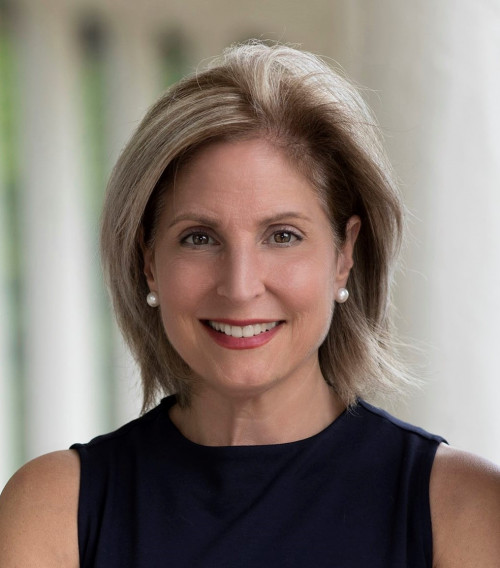 Alice J. Raucher '86 (M.Arch.)Alice J. Raucher, FAIA AIA, LEED AP is architect for the University of Virginia (UVA), where she is the symbolic custodian of Thomas Jefferson's design legacy, directing the architecture, planning and landscape design of the university's grounds. In addition to being the chief steward of the UNESCO World Heritage site of Jefferson's original college, Raucher oversees a dynamic and expanding campus embedded in the city of Charlottesville and surrounded by Albemarle County, and navigates a complex and highly political landscape as a true collaborator and team builder. In her previous role as senior architect and chair of the design steering team at Yale University, Raucher oversaw the largest expansion of the college in a generation, as well as the renovation of two of the most iconic masterpieces of modern architecture. At Yale, and now at UVA, she is a strong advocate for design excellence, accessibility, resilience, equity and sustainability.
Prior to joining Yale University, Raucher held senior positions at notable architecture firms based in New York City and managed several significant restoration and renovation projects, including preparations for the centennial celebration of Carnegie Hall and the renovation of Union Theological Seminary. She also held faculty positions at New York Institute of Technology's School of Architecture and Design and Syracuse University School of Architecture, including serving as director of the School's Florence Program in Italy.
Raucher is a registered architect in Virginia and holds NCARB certification. She is also a member of the Association of University Architects and holds Leadership in Energy and Environmental Design certification.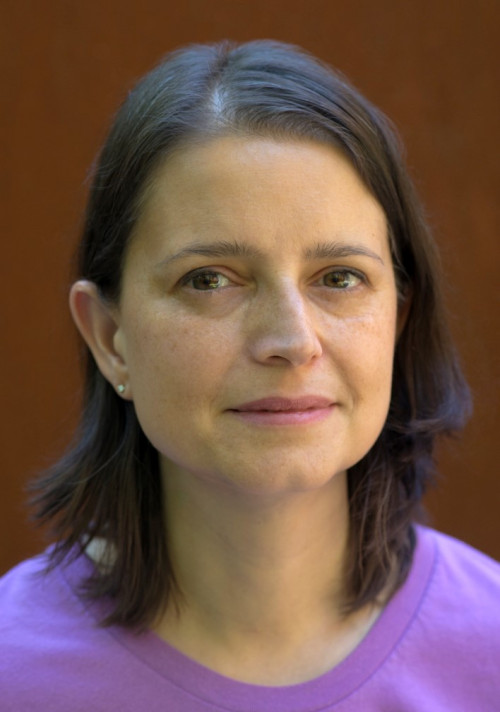 Hilary M. Sample '94 (B.Arch.) Credit: Michael VahrenwaldHilary M. Sample, FAIA is principal and co-founder of the New York-based architecture and design studio MOS, and the IDC professor of housing design and sequence director of the Core Architecture Studios at the Graduate School of Architecture, Planning and Preservation at Columbia University (GSAPP). Since its establishment in 2003, MOS has won major national and international awards and been recognized in significant publications. Monographs about the studio include an issue of El Croquis and Selected Works (Princeton Architectural Press, 2016).
Sample recently published Maintenance Architecture (MIT Press, 2016) and has taught at Columbia GSAPP, Harvard Graduate School of Design (GSD), Yale School of Architecture and the University of Toronto. Sample has held the John G. Williams Teaching Chair at the University of Arkansas and the Reyner Banham Chair at the State University of Buffalo.
MOS undertakes projects diverse in scale and type, spanning throughout North America, Europe and Asia. Recent projects include the Petite École in France, a public pavilion for teaching design to children (2019); Laboratorio de Vivienda in Mexico, a housing-focused education center (2018); Krabbesholm School in Denmark, a complex of four art studios (2012); and a photographer's studio (2020). A collective affordable housing residence in Washington, D.C. is scheduled for completion in 2022.
The work of MOS is held in the permanent collections of the Museum of Modern Art in New York, the Art Institute of Chicago, Harvard University's Frances Loeb Library and Columbia University's Butler Library.
Sample, along with Michael Meredith, is a recipient of Cooper Hewitt, Smithsonian Museum's National Design Award in Architecture (2015) and the United States Artists Award (2020).
For more information on College of Fellows or to view the complete list of newly elevated architect fellows, visit aia.org/college-of-fellows.