Each semester, upper-level architecture students participate in the visiting critic program that brings leading architects and scholars from around the world to the School. Three studios will be held this fall.
Ifeoma Ebo (Creative Urban Alchemy) and Nathan Williams (Nathan Williams Design and Research)
Ebo and Williams will both teach a section of the visiting critic studio, "Spatial Narratives of Design Justice–Ward 15, Syracuse NY" where students will use Pioneer homes, a public housing development in Ward 15 in Syracuse, as the site of inquiry for exploring and revealing hidden narratives of place. Through reading, discussion, guided tours and visual exercises using photography, collage and film as tools, students will be grounded in an understanding of design justice as a foundational concept for exploring the social and historical dynamics of the site. The BlackSpace Manifesto will be used as a lens for analyzing historical narrative of place and reimagining projected narratives for the future. The final product—a reflection and projection of the story of place into a narrative concept—will utilize multimedia to create interactive stories and spatial experiences of the past, present and future.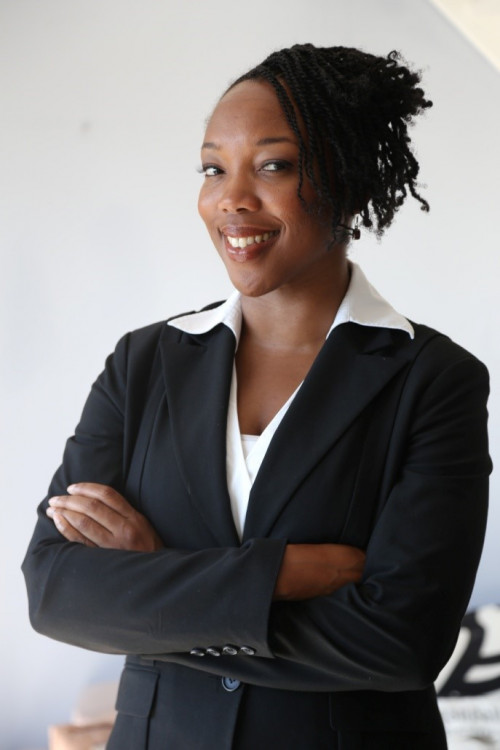 Ifeoma EboEbo is an experienced urban designer, architect, strategist and founding director of Creative Urban Alchemy where she consults on equitable design and sustainable development strategy for city governments and civic institutions internationally. The diversity of her career emphasizes a commitment to social justice and design excellence. At the Department of Housing Preservation and Development, Ebo leads predevelopment planning and urban design initiatives for the Office of Neighborhood Strategies. And as the former Director of Strategic Design Initiatives with the Mayor's Office of Criminal Justice, she led interagency design and built environment initiatives exploring the use of design to address public safety and social justice in marginalized communities across New York City. Ebo also spent several years in South Africa creating strategies to reverse the impacts of apartheid on the built environment for organizations such as Architecture for Humanity and the African Center for Cities at the University of Cape Town. She serves on advisory boards for the Mayor of Helsingborg, Sweden H22 Smart City Initiative, Association for Community Design and the NYC-based collective BlackSpace—a coalition of Black creatives focused on developing design and neighborhood strategies for Black communities. She has been a visiting critic and lecturer at Cornell University, Syracuse University and Columbia University. Ebo holds a Bachelor of Architecture from Cornell University and a Master in City Design and Development from Massachusetts Institute of Technology.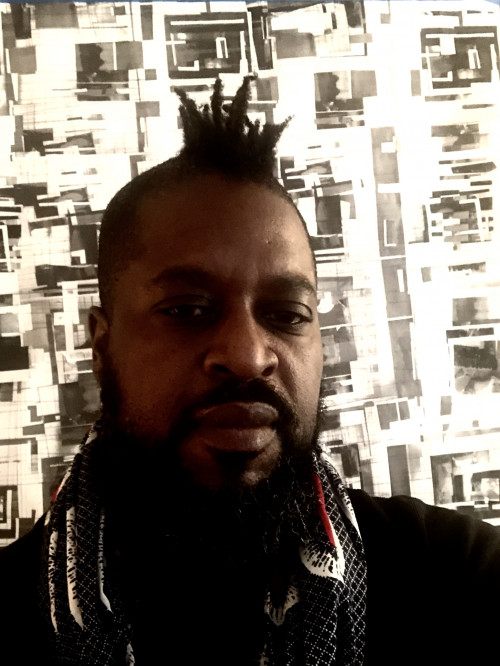 Nathan WilliamsWilliams is a Brooklyn, New York-based artist, designer and researcher who strives to translate, transform and remix investigations of African Transatlantic Diasporic creative theory, process and practice. Much of his recent work has been mixed media collage where he samples and layers conceptual elements of Black Atlantic arts as layers in his creative process. Williams' creations are informed by his committed investigation and documentation of African Diasporic creative theory and process exploring layered narratives of signification, continuity, disruption, samples and repetitions in all forms. His research has led to extensive connections to living and learning in African enclaves of the Americas. Williams' artwork has been exhibited both in the United States and internationally. Most recently, panels from his "Hip Hop Architecture; Signifyin;' Sample, Layer, Repeat" were featured in "Close to the Edge: The Birth of Hip-Hop Architecture" at the AIA New York | Center for Architecture in New York City (2019), as well as Springboard for the Arts in St. Paul, Minnesota (2019). Williams' explorations are inspired by his background as a DJ for Soul Urge Productions and investigations in Hip Hop Architecture while a student at Cornell University's College of Architecture, Art, and Planning where he earned a B.Arch. and the Charles Goodwin Sands Memorial Medal. Williams is in regular rotation as a guest critic for architecture, interior architecture and art, having guest critiqued, lectured and shown work at Cornell University, Syracuse University, Pratt Institute, Parsons School of Design and Yale School of Architecture.
Ebo and Williams will each give a D. Kenneth Sargent Visiting Critic public lecture at the School on Oct. 13 and Oct. 20, respectively, as well as host an event on Nov. 20 that will bring together housing experts from New York City and Syracuse to discuss housing and the Black community.
Cory Henry (Atelier Cory Henry)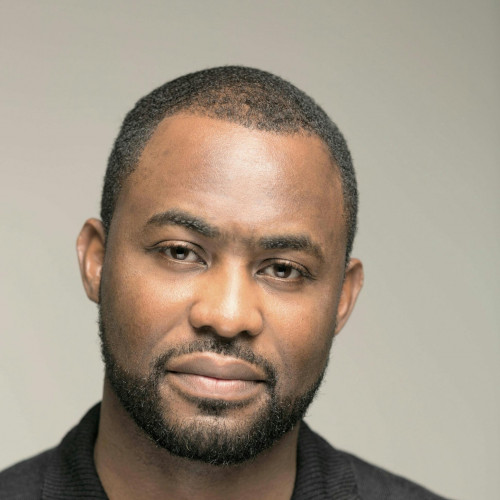 Cory HenryHenry will teach the visiting critic studio, "Civic Culture and Urban Identity" that will explore the complexities of the urban environment. Students will start the semester with intense research and critical thinking of the forces shaping the built environment. By broadening the architectural design lens, and unpacking and connecting these forces, they will identify the operations and approaches needed to address inequities within. Through a reprogramming of the Baldwin Hills Crenshaw Mall, a 43-acre site located in the Baldwin Hills neighborhood of Los Angeles, California, students will propose new forms of mixed-use housing to act as an urban machine to address concerns such as inclusion, sustainability, public life, economic disparities, spatial equity, mobility and identity.
As a Los Angeles-based educator and practitioner, Henry is the director of the eponymous interdisciplinary research and design practice, Atelier Cory Henry. Prior to founding Atelier Cory Henry, he worked at several renowned architecture firms including Michael Graves and Associates. With over 15 years of professional practice experience, Henry has contributed to award winning designs in residential, commercial, institutional and urban planning projects spanning three continents. His background has led to an interdisciplinary approach to design through an integration of visual arts, architecture and urban design. Henry holds a recurring lecturer position at the University of Southern California and has taught architecture at the University of Pennsylvania's Stuart Weitzman School of Design, Penn State University, and was recently awarded the 2020 Kea Distinguished Professorship at the University of Maryland. He earned an M.Arch. from Cornell University and a a B.Arch. from Drexel University, and has also conducted research studies in new media, immersive environments and emergent technologies at the Southern California Institute of Architecture.
Henry will give a public lecture at the school during the Spring 2021 semester.
Cyrus Peñarroyo (EXTENTS)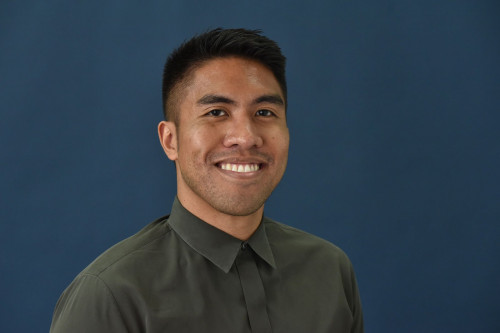 Cyrus PeñarroyoPeñarroyo will teach the visiting critic studio, "BANDWIDTH" that will examine the capacity of architects to work together toward social change in both built and virtual environments. Through design exercises that speculate on the status of contemporary urbanism in an increasingly networked, yet politically divided, world, students will work in groups using District 7 in Detroit, Michigan, as the shared physical site. The studio will resist the deeply ingrained and misguided attitude of "white saviorism" that can result in an unsolicited and harmful building proposal or masterplan. Instead, students will use their collective efforts to design frameworks that architects and community stakeholders can occupy as we work toward a more just future.
Peñarroyo is a Filipino-American designer and educator whose work examines architecture's entanglement with contemporary media and digital culture. More specifically, his research investigates the urbanity of the Internet–how networked technologies shape urbanization and how media spheres influence built environments. Peñarroyo is a partner of the design practice EXTENTS and an assistant professor at the A. Alfred Taubman College of Architecture and urban planning at the University of Michigan, where he was the 2015‑16 William Muschenheim Fellow. He has worked for offices in Chicago and New York, most recently at LTL Architects, and was project lead on "Manual of Section" (Princeton Architectural Press, 2016) and "Cities Without Ground: A Hong Kong Guidebook" (ORO Editions, 2012). Peñarroyo was awarded the Architectural League Prize for Young Architects + Designers and two Association of Collegiate Schools of Architecture (ACSA) Faculty Design Awards in 2019 and 2020. His work has been exhibited internationally, in venues including the 2019 Bi-City Shenzhen Biennale of Urbanism\Architecture. Peñarroyo received his B.S. in Architecture Summa Cum Laude from the University of Illinois at Chicago and M.Arch from Princeton University.
Peñarroyo will give a public lecture at the school on Oct. 27.