This coming weekend, a quarter of the world's population will celebrate the Year of the Rat—the first animal of the Chinese zodiac, representing wisdom and compassion—with feasts, gift-giving and good wishes.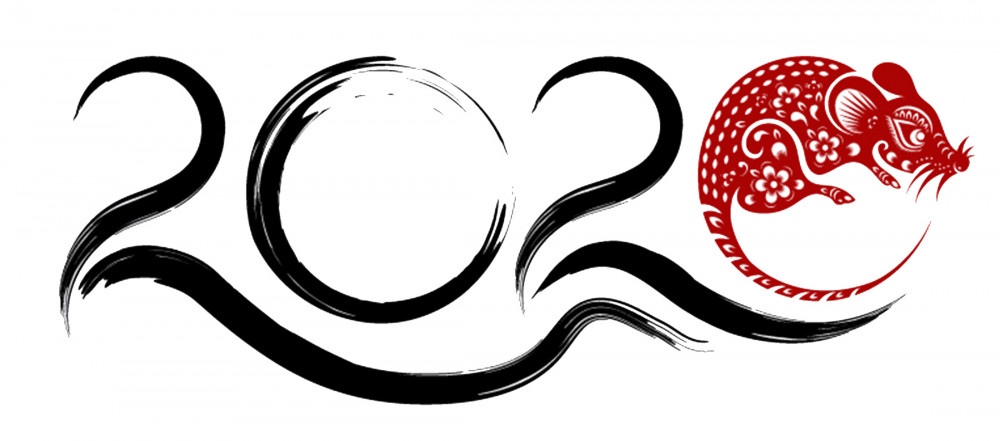 Lunar New Year, the longest and among the most important celebrations in Asia, marks the first day of the first month of the traditional Chinese lunar calendar and lasts for 15 days—this year, beginning on Jan. 25 and ending on Feb. 8, when the moon is full.
Syracuse University students, faculty and staff are invited to a special cultural event on Friday, Jan. 24, at 5:15 p.m. in Slocum Hall to celebrate the upcoming New Year. International students at Syracuse Architecture are organizing the event in collaboration with Dean Michael Speaks.
"Our third annual Lunar New Year celebration promises to be another fun-filled cultural event," says Vittoria Buccina, assistant dean for enrollment management. "The committee is excited about the activities and lectures that we've planned this year."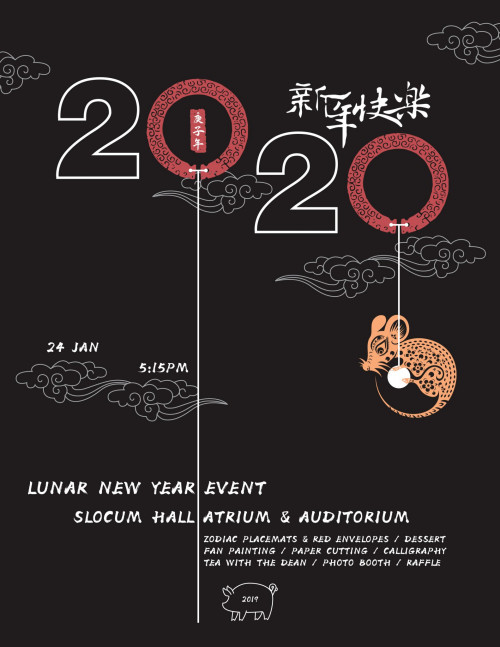 The Slocum Hall atrium will be transformed into a festival-like atmosphere where students can take a break from the pressures of studio life and engage in activities such as calligraphy, zodiac study, paper cutting and fan painting. A variety of dishes will be served, including dumplings, spring rolls, fried rice, chocolate coins and traditional candies. Tea with Dean Speaks will take place in the adjoining Marble Room, while a series of short presentations about East Asian culture and architecture, featuring School of Architecture faculty, will be held in the Slocum Auditorium. Additionally, "well-wishers from afar," a video montage featuring alumni, families, and prospective students that School of Architecture staff visited during their many trips to Asia, will be shown during the event.
"The Lunar New Year event here at the School of Architecture has incorporated more and more activities each year," says Xingyao (Yao) Wang '21, one of the student organizers. "It's not only an opportunity to introduce East Asian culture to the campus, but also an event that really makes me feel like I'm being valued as a member of such a diverse school."
Syracuse Architecture has a very diverse population; faculty, staff and students come from all around the globe, many from Asia. With more than 48 countries represented in both undergraduate and graduate programs, the school's student population is over 42 percent international.
The Lunar New Year event provides students who would normally celebrate New Year at home an opportunity to celebrate in Slocum Hall with other students, faculty and staff.
"International students such as myself are often concerned that they won't get a chance to celebrate the Lunar New Year because we've just returned from winter break," says Shengxuan (Hector) Yu '24. "I'm very grateful that the School of Architecture is hosting this event. And, as a first-year student, I am excited to be a part of the planning committee."