Chenhao Luo '23 and Angelina Yihan Zhang '23—both fifth-year bachelor of architecture degree students in the School of Architecture—have been selected for Metropolis magazine's Future100, an elite group of architecture and interior architecture students from the United States and Canada.
Launched in 2021, the award recognizes the top 100 graduating students in North America who, as rising leaders, are defining and reimagining the practice of architecture and interior architecture.
Selected from a diverse pool of candidates, Luo and Zhang are two of only 24 undergraduate architecture students to receive the honor, selected based on the creativity, rigor, skill and professionalism exhibited by their portfolios and nomination entries.
"We were blown away by the quality of work you and your peers submitted, and we feel that you represent a bright future for our industry—one of beautiful, thoughtful, innovative, sustainable and inclusive design," says Avinash Rajagopal, editor-in-chief of the magazine, in the award letters.
Chenhao Luo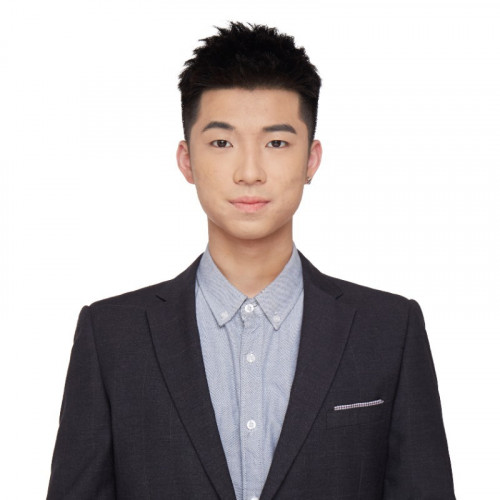 Chenhao Luo '23 (B.Arch)Luo's design portfolio attempts to answer the question: How can urban design shift social and cultural paradigms in today's precarious world and rapidly changing economic landscape?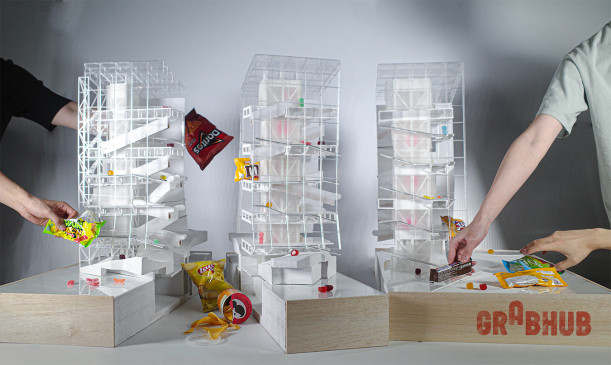 "Grabhub" uses the vending machine as a metaphor for such omnipresence that puts materialism and our blasé consumerism on display as a mass spectacle. Credit: Courtesy of Chenhao Luo"Chenhao tackles each project with an extraordinary rigor and unrivaled productivity," says Daekwon Park, undergraduate chair and associate professor in the School of Architecture, who nominated Luo. "His body of work is primarily rooted in the urban domain, yet his approaches are as meticulous and precise as it is all-embracing and systematic."
During his time at the school, Luo has served as an undergraduate teaching assistant for both first- and fourth-year studios based in Shanghai and Syracuse. He has also received academic research funding from the Syracuse Office of Undergraduate Research and Creative Engagement (SOURCE) to study new forms of urbanity, material archi-tectonic research and new modes of sharing based on everyday life in Los Angeles.
"This nationwide competition was an excellent opportunity to evaluate my prior knowledge and design thinking. I feel incredibly honored to have been selected for Metropolis magazine's Future100, and I'm thrilled that a wider audience can recognize my design," says Luo. "I am truly grateful to the Syracuse University School of Architecture for providing me with a wonderful education—I would not be who I am without the program's supportive faculty and encouraging peers."
After graduation, Luo plans to make traveling a priority so that he can see and experience different architectural styles and cultures, giving him a deeper understanding of the ways in which architecture can shape and reflect society and inspire new ideas and approaches to his own design work. He also hopes to concentrate on gaining real-world experience in the fields of architecture and urban design, as well as exploring other industries, like regional planning, consulting or real estate, while preparing to take the Architect Registration Examination for professional licensure.
Angelina Yihan Zhang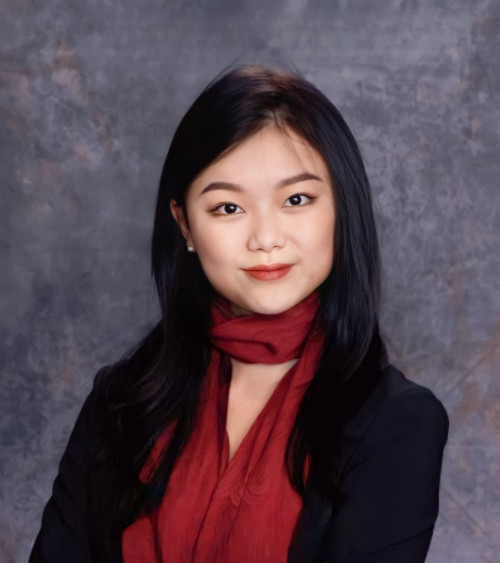 Angelina Yihan Zhang '23 (B.Arch)Zhang's design portfolio demonstrates her keen interest in the systematic creation of resilient habitats as practical remedies for disenfranchised communities.
In "Re-imagining Makoko," an architectural and urban project done during the pandemic, Zhang worked closely with doctors, anthropologists and stakeholders in a marginalized slum neighborhood in Lagos Lagoon, adjacent to Nigeria, to address the undocumented health and safety hazards compounded by the resource scarcity.
She led the design team in proposing mobile amphibious assemblages that could be adapted for multiple uses, with the goal of raising awareness and momentum to resolve the resource inequities that have been normalized in the Global South. The modular home design aims to tackle the most prevalent challenge experienced by inhabitants, from the predicted rise of sea levels to the lack of access to clean water, electricity and sewage systems.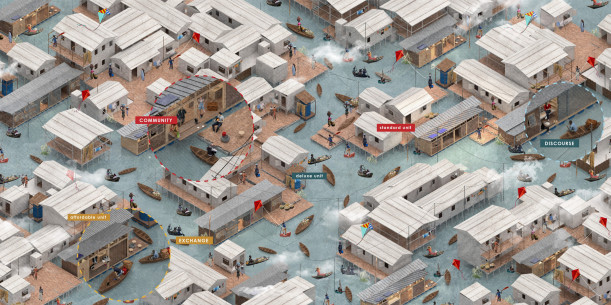 "Re-imagining Makoko" is a modular mobile housing proposal for slum typology. Credit: Courtesy of Angelina Yihan Zhang"Angelina's projects tackle the contemporary issues of climate change, extreme habitation, social inequality and technological influences through a systematic modular design approach," says Park, who nominated Zhang for the program.
In addition to receiving the Future100 award, Zhang's work has been featured at the 9th UABB International Low Carbon City Exhibition (La Bonifica) and in the Villa Rossa Voice (Savoring Italy), as well receiving design awards by numerous international competitions such as Buildner (BeeBreeders, 2021), Non-Architecture (2022), ArchTwist (2022) and LandArtGenerator (2022).
While at Syracuse, Zhang has served as an undergraduate teaching assistant for a fourth-year integrated building design studio, as well as a research assistant for several faculty research projects. Zhang also received academic research funding from the SOURCE for her thesis research fellowship that explores the convergence of function and aesthetics by examining the possibility of plant integration in complex regenerative architectural mechanisms.
"We as designers are tasked with the responsibility of equipping mankind with the toolset to progress, explore and integrate new material provenances as we adapt to alternative ways of living. Being selected as one of the Metropolis Future100 means that my interest in optimized modular design as an accessible and collaborative medium is recognized by a wider range of audience," says Zhang. "My pursuit for designing resilient habitats as practical remedies for disenfranchised communities will drive my research further and eventually be put into practice to benefit those in need."
After graduation, Zhang hopes to attend graduate school for advanced study in the field of resilient designs as well as through research and cross-disciplinary collaborations. She also looks forward to contributing her expertise to firms and nonprofit organizations by deploying affordable, crisis-responsive, multi-scalar designs for the marginalized communities that can benefit most from these ingenuities.
As part of the Future100 honor, Luo and Zhang's work and credentials have been shared with architecture and design firms across North America to encourage professional connections and career opportunities, and are posted on the Metropolis website and in the magazine's March/April issue, on newsstands now.