Students from the Syracuse University School of Architecture were selected for 14 best design project awards in this year's 20th annual Asian Design Awards, hosted by the Guangzhou Academy of Fine Arts.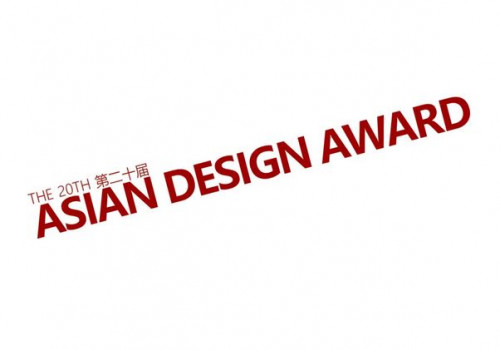 Receiving four Gold Awards, one Silver Award, three Bronze Awards and six Awards of Excellence, Syracuse University was the biggest winner among all participating schools.
Co-organized by the Asia Architecture and Urbanism Alliance (AAUA) and the Asian Design Award (ADA), the competition is committed to creating the largest, most in-depth, and most influential professional and authoritative design exchange event among universities in Asian countries and regions.
This year's competition theme was "GEDANKEN EXPERIMENT," or how to design as a thought experiment. In modern times, the so-called "experiment" is a practical operation realized by physical means in the real world, which is usually inseparable from the scientific field. However, it has many broader definitions. German-born physicist Albert Einstein used the term "gedankenexperiment" to describe his unique approach of using conceptual rather than actual experiments in creating the theory of relativity. Conducting thought experiments in design is not only a kind of intellectual game, but also a process of grasping key issues.
The closure of theater buildings, high-density office buildings and commercial complexes during the pandemic required new design and transformation experiments. If the pandemic continues, designs will change to match market demand. Entrants were asked to submit projects that displayed high-level design and bottom-line thinking and challenged the purely human-centered approach to development and economic practice.
The award-judging committee—including prestigious professional architects, planners, landscape architects, professors, chairs and deans from design schools in Asia—reviewed submissions from more than 400 universities worldwide.
The Syracuse University School of Architecture students who received a 2022 Asian Design Award are listed below. All participating students and instructors of the award-winning works will receive a certificate at the awards annual meeting at the Guangzhou Academy of Fine Arts.
Award

Category

Project Title

Student Name(s)

Instructor(s)

Gold
Cultural Building and Space 
A Democratic Forum Between the Walls

Kaicheng Zhuang '23

 

Tianhui Li '23

Richard Rosa
Gold
Ecological, Healthy and Sustainable
Symbiosis

Qingyang Fan '23

 

Yuxuan Wang '23

Joon Ma
Gold
Protection and Restoration
La Bonifica

Chenhao Luo '23

 

Angelina Yihan Zhang '23

 

Muwen Li '23

Daniele Profeta
Gold
Temporary and Movable Building 
Folding Repetition 
Haihui Zhu '23
Timothy Stenson
Silver
Urban Complex and City 
Grabhub

Chenhao Luo '23   

 

Nicholas Chung '23 

Daekwon Park
Bronze
Cultural Building and Space 
The Thread

Yaqi Zhang '23


Weiwei Lei '23

Terrace A. Goode 
Bronze
Ecological, Healthy and Sustainable 
Penguin Highway 

Yaqi Zhang '23


Weiwei Lei '23


Nicholas Chung '23 


Ziyue Liu 
Bronze
Urban Complex and City 
Brooklyn Terminal Market

Yukun Zhuang '23


Yuxuan Wang '23


Qingyang Fan '23 

David Vega-Barachowitz


Rob Daurio


Crystal Jane Eksi 

Excellence
Cultural Building and Space 
Forecasted Flooding 

Kaicheng Zhuang '23


Junye Zhong '23


Zhi Zheng '23 

Luca Ponsi 
Excellence
Public Art and Environment 
Campus of Simulation 

Peiyu Luo '24


Yaxin Xu '24


Justin Wolkenstein '24 

Britt Eversole 
Excellence
Renewal and Remodel 
SoftCell Inc. 

Yukun Zhuang '23


Junming Liao '23 

Yuanrong Ma 
Excellence
Residential Building and Space
Space Under the Highway: A Divided Shrinking City 

Kaicheng Zhuang '23


Junye Zhong '23 

Sou Fang 
Excellence
Technology and Innovation
of Built Environment 
Memori 

Weiwei Lei '23


Qingyang Fan '23 

Yuanrong Ma 
Excellence
Urban Design 
Community Refill 
Xiaoxuan Xu '23 
Francisco Sanin