Architecture dean Michael Speaks has announced the following academic appointments, effective Summer 2022.
Associate Professor Kyle Miller will take on the role of associate dean; Eliana Abu-Hamdi, Ph.D. joins the school as associate dean for research; and Associate Professor Julie Larsen will be the new chair of the school's graduate program.
Additionally, in Fall 2022, Associate Professor Amber Bartosh will become director of the School of Architecture's London program; Ivi Diamantopoulou will serve as director of the New York City architecture program; and Associate Professor Elizabeth Kamell will be thesis director.
"This coming academic year will mark the 150th anniversary of the School of Architecture. As we celebrate the school's storied history and its many accomplishments we will, at the same time, continue to transition from the COVID interregnum and chart the future of the school and, indeed, the future of architecture education. Our school has evolved from a regional and national to a global leader in architecture education. We have expanded our educational programming and partnerships beyond the U.S. and Europe into Asia and will continue expanding into the Middle East North Africa (MENA) region and into Central and South America. As we have become a more global school, we have also become a leader in architecture and design research and have expanded our research profile beyond the world-class humanities-and-social-science-focused research that has been the hallmark of our school, to include STEM-focused and fabrication-driven design research. To continue moving forward, we have assembled an outstanding new leadership team with whom I am thrilled to begin to write the next chapter of the school's history," says Michael Speaks, dean of the School of Architecture.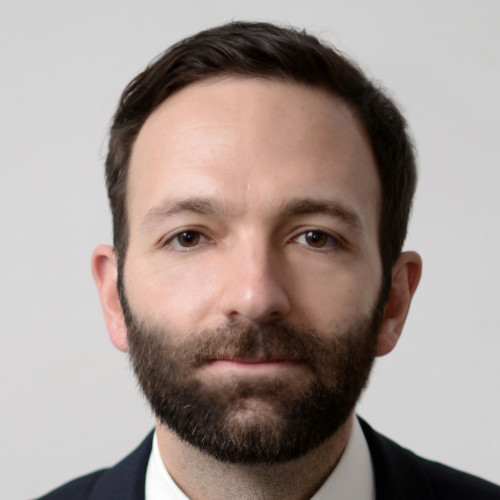 Associate Dean & Associate Professor, Kyle MillerAs associate dean, Kyle Miller will work with the dean, chairs, and senior staff to develop and implement new academic initiatives for the school, evolve the strategic plan, and manage global programs. With Syracuse University since 2013, Miller has fulfilled the roles of thesis director, architecture program director in Florence, Italy, and coordinator of first-year undergraduate design studios, and received the Meredith Teaching Recognition Award. His design research has been supported by the Graham Foundation for Advanced Studies in the Fine Arts and Syracuse University, and published in Log, Monu, Pidgin, Project, PLAT, Room One Thousand, and the Journal for Architectural Education. Miller is also co-author of Possible Mediums (Actar, 2018) and Building Practice (forthcoming, 2022), and a Thomas and Barbara Putnam Fellow ('19) at MacDowell. He is a graduate of the University of California Los Angeles Department of Architecture and Urban Design (M.Arch '08) and the University of Michigan Taubman College (BS Arch '04), previously taught at the University of Kentucky College of Design, and worked professionally in Milwaukee, Los Angeles, and for Ben van Berkel and Caroline Bos with UNStudio in Amsterdam. In his new role, Miller follows Professor Julia Czerniak, associate dean since 2014.
"When confronted with innumerable challenges in recent years, our administration, faculty, staff, and students maintained academic excellence and constructed a school culture that ensures a sense of belonging for all members," says Miller. "While serving the school as associate dean, I will build upon the academic and school culture initiatives developed by Professor Czerniak and further our school's ability to demonstrate the necessity and value of design today."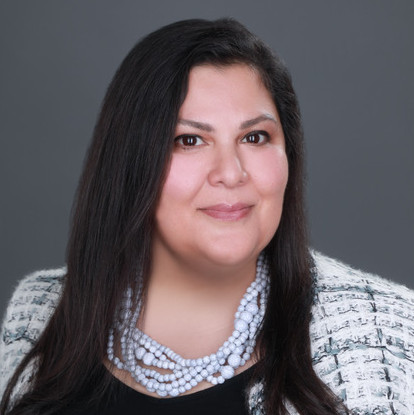 Associate Dean for Research, Eliana Abu-Hamdi, Ph.D.In the newly created associate dean for research (ADR) position, Eliana Abu-Hamdi, Ph.D. will lead strategic efforts to promote and increase scholarship, creative work, and sponsored research; assist in cultivating faculty research projects; and work to develop innovative, collaborative and entrepreneurial initiatives within the School of Architecture. Abu-Hamdi received her Ph.D. and master of science degrees in Architectural History from UC Berkeley with a designated emphasis in Global Metropolitan Studies, as well as a master of architecture degree from the NewSchool of Architecture and Design. As an experienced architectural practitioner and educator, she recently joined the Board of Directors of the Society of Architectural Historians (SAH), as well as the Society for American City and Regional Planning History (SACRPH). Before coming to Syracuse, she was the Project Manager for the Global Architectural History Teaching Collaborative (GAHTC)—an Andrew W. Mellon global humanities research grant, housed in the Architecture Department at MIT—and was a Visiting Associate Professor at Pratt Institute. Abu-Hamdi also taught courses on Global Poverty, the Ethics of Development, and the History of Urbanism and Global Cities at Hunter College in Manhattan, and Global Urbanism at Boston Architectural College. An urbanist, designer, and Middle Eastern/Global South scholar, Abu-Hamdi's work has been published in a number of journals and edited volumes. Her research on architecture and development in Jordan contributes to the debates on the political economy of urbanism in developing cities, thereby establishing a connection between their geopolitical histories and urban present.
"My goal in my teaching and research, just as it is for this position as ADR, is to establish a research and pedagogical agenda that is timely, engaging and inclusive and works toward positive social outcomes," says Abu-Hamdi. "I think it is this unique and unprecedented moment that has encouraged collaborations, expanded boundaries and severed limitations in a manner that is inspiring. If we are to truly generate some sense of longevity for our goals of inclusivity, equity and diversity, we must work towards true progressive change, and the overdue merger of operative and historical knowledge in design and research."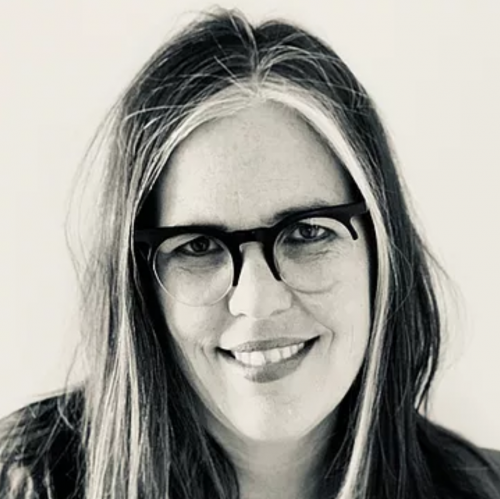 Associate Professor & Graduate Chair, Julie LarsenAs graduate chair, Julie Larsen will serve as the school's representative to the University Board of Graduate Studies and represent the School of Architecture in all dealings with the Graduate School. Larsen received a bachelor of architecture degree from the University of Illinois and a master of architecture degree from Columbia University. She is co-principal of APTUM Architecture, a design office based in Switzerland and the U.S., where her design research focuses on how architecture manifests itself as a material practice that is informed by computation, fabrication, and the environment. The office design and research has worked with interdisciplinary collaborators such as world-renowned contemporary choreographer, Tere O'Connor, the NCMA for Affordable Housing in CMU, and CEMEX Global R&D in pursuit of pioneering design applications with cementious materials, and currently the city of Cocoa Beach, Florida for implementation of coastal living shorelines. APTUM has received multiple awards from the AIA NY chapter, German Design, Architect Magazine R&D, and ACSA Creative Achievement. Larsen was also awarded the MacDowell fellowship in 2011 and the Rotch Traveling Studio Award in 2012. Recent exhibitions include the WUHO Gallery, Zeitgeist Arts Center, Venice Biennale, Center for Architecture in NY, and Museum of the City of New York. The firm's work has been published in Domus, FX Magazine, The Architect's Newspaper, Architect Magazine, Interni, Oculus, MAS Context, Landscape World, among others. Larsen follows Associate Professor Brian Lonsway in her role as chair.
"I am honored to be the incoming graduate chair of a remarkable program at the School of Architecture and to build upon the strengths of the curriculum while bringing innovative approaches that utilize design research and experimentation as an opportunity to explore the intersection between our design imaginary and reality," says Larsen. "The graduate students and faculty are an eclectic and energetic cohort and I intend to capitalize on our interests in interdisciplinary and speculative projects to further advance the discourse of the program."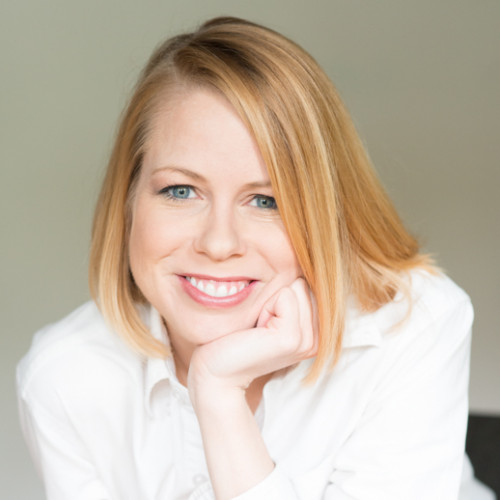 Associate Professor & Director of the School of Architecture's London Program, Amber Bartosh Credit: © 2013 Dave SlodkiAs director of the School of Architecture's London program, Amber Bartosh will teach a design studio and co-teach a survey course, which includes site visits associated with the design studio. Bartosh received a bachelor of architecture degree in art and architecture from Rice University, where she graduated cum laude, and a master of architecture degree and the Alpha Rho Chi medal from the Southern California Institute of Architecture (SCI-Arc). She is a LEED-accredited architect and interior designer who constructs and examines the immersive infrastructures of the built environment using hybrid-reality and interactive design experiences. This research is supported by her professional practice and demonstrated through design-centric physical construction, exhibition, and installation. Bartosh has designed and managed award-winning projects for competition, bid & design build processes in the United States, China, Kuwait, and the United Arab Emirates and her work has been exhibited internationally in Australia, Italy, and Taiwan. Prior to joining the Syracuse faculty, she was a Visiting Critic at Cornell University where she taught a series of visual representation seminars, comprehensive second-year design studio, and an option studio with Tod Williams and Billie Tsien. A Syracuse Center of Excellence Faculty Fellow since 2015, Bartosh is co-director of the Interactive Design and Visualization Lab (IDVL), a collaborative design cluster for interdisciplinary research, community outreach and professional partnership to create better living environments. In her new role, Bartosh follows Davide Sacconi as director of the London program.
"I am delighted to step into this role and grateful to Dean Speaks, Associate Dean Czerniak, and the School of Architecture for this opportunity," says Bartosh. "I am looking forward to expanding my instructional capacity and advancing my research while fulfilling this position."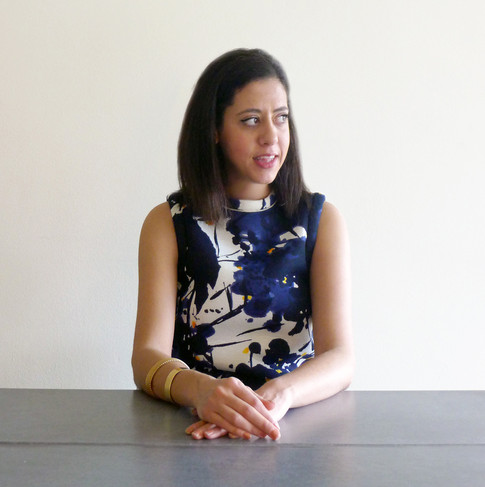 Assistant Teaching Professor & Director of the New York City architecture program, Ivi DiamantopoulouIvi Diamantopoulou joins the school as an assistant teaching professor and director of the New York City architecture program. She holds a master of architecture degree from Princeton University, where she was awarded the Suzanne Kolarik Underwood Prize for excellence in design and a Stanley J. Seeger Fellowship, as well as a diploma with honors in architecture and engineering from the University of Patras in Greece. As an architect, educator, and co-founder of New York- based New Affiliates, Diamantopoulou explores how architecture is shaped by, and shapes, local economies and dynamic systems through its practice and form. She is a registered architect in New York and Greece with over a decade of experience in realizing built work between Europe and the United States. Her work with New Affiliates has been recognized with awards including the Architectural League Prize, the AIANY's New Practices Award, and an Arnold W. Brunner Grant, as well as featured in T Magazine, Metropolis, Hyperallergic, Dwell, Die Zeit, and Architect Magazine, among others. Diamantopoulou has previously taught design and theory at courses at schools including Princeton University, Columbia University, and Sarah Lawrence College, where she was the Andrew Mellon Endowed Chair in Environmental Architecture. Diamantopoulou follows Angela Co in her role as director of the New York City architecture program.
"I'm truly excited to return to Syracuse University in this new role, and especially to be doing so alongside the vibrant architecture community that makes New York City an intriguing place to practice, study, observe and reconsider architectural production and the complexities of the built environment at large," says Diamantopoulou. "I look forward to welcoming students at the Fisher Center in the fall and semesters to come!"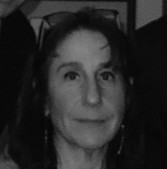 Associate Professor & Thesis Director, Elizabeth KamellAs thesis director, Elizabeth Kamell will work with all thesis students early in the academic year to assist them with situating their research and expanding their references and resources. She will also work with thesis advisors to develop a structure for research and project development throughout the year. Kamell received a bachelor of architecture degree from Cornell University and a master of science in architecture studies (SMArchS) degree from the Massachusetts Institute of Technology. She is a registered architect and has practiced in New York, Boston and in Florence, Italy with Galfione and Cox in association with Studio Aldo Rossi. In addition to teaching, Kamell maintains a practice in Syracuse. Her research on urban housing examines the relationship of social, political and formal aspects of dwelling in the city. Kamell is also co-author of A Pocket Guide to Housing of the UDC (2005). Her work on the New York State Urban Development Corporation was presented at Policy and Design for Housing: Lessons of the Urban Development Corporation 1968-75. From 2000 to 2007, Kamell was director of the Syracuse University Community Design Center (CDC), which worked in collaboration with government agencies on speculative projects involving architecture, urban design and planning proposals—including the first strategies for rethinking the Interstate-81 corridor—and with non-profit organizations on the rehabilitation of landmark buildings and housing development in blighted precincts. She is a co-founder of City Scripts, an interdisciplinary collaboration committed to the exploration of the intersection of politics and the design of the built environment, which promotes discourse that shifts boundaries to expand understanding and initiate transformation. In her new role, Kamell follows Kyle Miller as thesis director.
"The thesis year at the School of Architecture was established by former dean, Werner Seligmann in the late 80's and I look forward to honoring his legacy," says Kamell. "The 2022-23 thesis year will be a celebration of an historic tradition."