The School of Architecture at Syracuse University is expanding with the addition of five new faculty members this fall.
Eliana Abu-Hamdi, Ph.D. has been named Associate Dean for Research, while Ivi Diamantopoulou will serve as Assistant Teaching Professor of Architecture and Director of the New York City Architecture Program beginning Fall 2022.
Iman Fayyad and Linda Zhang also join the faculty as tenure-track Assistant Professors and Lily Chishan Wong has been named the School's Harry der Boghosian Fellow for 2022–23.
Eliana Abu-Hamdi, Ph.D.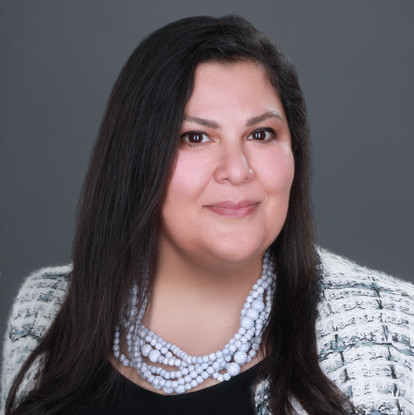 Eliana Abu-Hamdi, Ph.D.Eliana Abu-Hamdi, Ph.D. joins the School in the newly-created Associate Dean for Research (ADR) position where she will lead strategic efforts to promote and increase scholarship, creative work, and sponsored research; assist in cultivating faculty research projects; and work to develop innovative, collaborative and entrepreneurial initiatives within the School of Architecture.
As an experienced architectural practitioner and educator, Abu-Hamdi recently joined the Board of Directors of the Society of Architectural Historians (SAH), as well as the Society for American City and Regional Planning History (SACRPH). Before coming to Syracuse, she was the Project Manager for the Global Architectural History Teaching Collaborative (GAHTC)—an Andrew W. Mellon global humanities research grant, housed in the Architecture Department at MIT—and was a Visiting Associate Professor at Pratt Institute. Abu-Hamdi also taught courses on Global Poverty, the Ethics of Development, and the History of Urbanism and Global Cities at Hunter College in Manhattan, and Global Urbanism at Boston Architectural College.
An urbanist, designer, and Middle Eastern/Global South scholar, Abu-Hamdi's work has been published in a number of journals and edited volumes. Her research on architecture and development in Jordan contributes to the debates on the political economy of urbanism in developing cities, thereby establishing a connection between their geopolitical histories and urban present.
Abu-Hamdi received her Ph.D. and Master of Science degrees in Architectural History from UC Berkeley with a designated emphasis in Global Metropolitan Studies, as well as a Master of Architecture degree from the NewSchool of Architecture and Design.
Ivi Diamantopoulou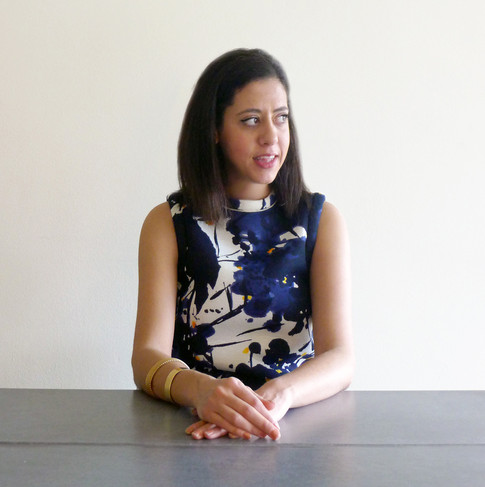 Ivi DiamantopoulouIvi Diamantopoulou joins the School as an Assistant Teaching Professor of Architecture and Director of the New York City Architecture Program. Diamantopoulou is an architect, educator, and co-founder of New York- based New Affiliates, where she explores how architecture is shaped by, and shapes, local economies and dynamic systems through its practice and form.
Diamantopoulou is a registered architect in New York and Greece with over a decade of experience in realizing built work between Europe and the United States. Her work with New Affiliates has been recognized with awards including the Architectural League Prize, the AIANY's New Practices Award, and an Arnold W. Brunner Grant, as well as featured in T Magazine, Metropolis, Hyperallergic, Dwell, Die Zeit, and Architect Magazine, among others.
Diamantopoulou has previously taught design and theory at courses at schools including Princeton University, Columbia University, and Sarah Lawrence College, where she was the Andrew Mellon Endowed Chair in Environmental Architecture. She holds a Master of Architecture from Princeton University, where she was awarded the Suzanne Kolarik Underwood Prize for excellence in design and a Stanley J. Seeger Fellowship, as well as a Diploma with honors in Architecture and Engineering from the University of Patras in Greece.
Iman Fayyad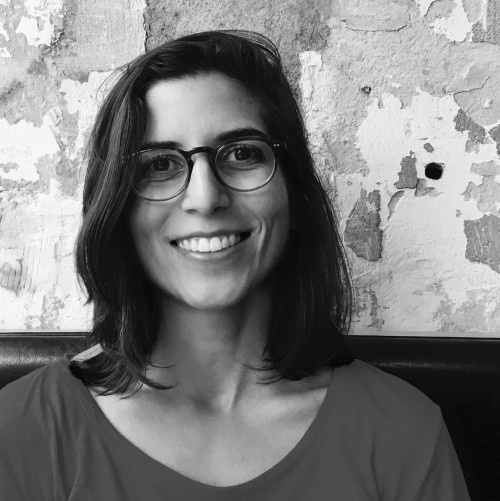 Iman Fayyad
Iman Fayyad joins the School as a tenure-track Assistant Professor and will direct a new research lab in the area of computational geometry and design with a specific focus on tectonics, construction, and representation. Fayyad is founder and director of project:if, a research practice  that places constraints of architectural geometry in dialogue with material economy, visual perception, and the politics of physical space and building practice. Her independent and collaborative work has been published and exhibited in Nexus Network Journal (Architecture and Mathematics), Log, Pidgin, Archinect, PLOT, Rumor, Yale Architecture Gallery, Chicago Architecture Biennial, Carnegie Museum of Art, and the Roca Gallery in London.
Before coming to Syracuse, Fayyad was a Lecturer in Architecture at the Harvard University Graduate School of Design, where she taught graduate core architecture studios and courses in projective representation and served as the coordinator of the Digital Media Workshop Program. Previously, she served as lecturer at Princeton University and the MIT School of Architecture and Planning. Fayyad was the inaugural John Irving Innovation Fellow at Harvard GSD where she conducted research on historical and contemporary geometric techniques in architecture, examining the relationship between three-dimensional form, representation, and construction in digital media and culture.
Fayyad holds a Bachelor of Science in Architecture from MIT and a Master in Architecture with Distinction from the Harvard Graduate School of Design, where she was the recipient of the American Institute of Architects Certificate of Merit, Faculty Design Award, and the Araldo A. Cossutta Prize for Design Excellence. She has given lectures and served on juries at several institutions including MIT, Harvard, Princeton, RISD, The Cooper Union, Northeastern University, UCLA, CCNY, Syracuse, and the AIA Center for Architecture in Washington, D.C. Fayyad has practiced in several offices in the United States and Europe, Prior to starting her own practice and returning to academia, she was a designer at Skidmore, Owings and Merrill in New York.
Lily Chishan Wong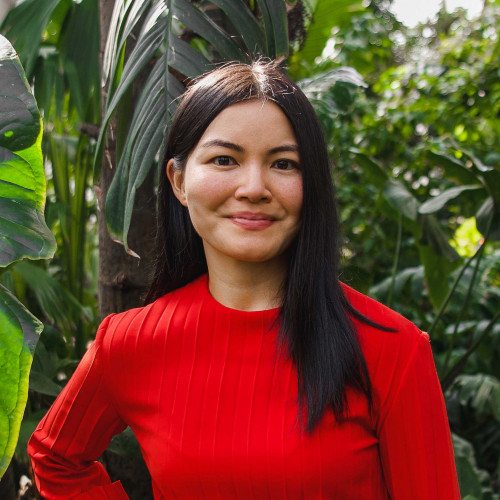 Lily Chishan WongLily Chishan Wong joins the School as the Harry der Boghosian Fellow for 2022–23. During the 2022–23 school year, Wong will teach an architecture studio and two professional electives focusing on her research project, "Producing Nature" that examines the use of vegetation in architecture and its spatial, socio-political and environmental dimensions. During the fellowship, Wong will study the architecture and infrastructure involved in the plant trade network and its multi-scalar registers and planetary effects.
Wong has worked at the New York-based multidisciplinary design practice, Weiss/Manfredi, focusing on museum projects and site design. Licensed in New York state since 2019, she is a current member of the National Organization of Minority Architects and the America Institute of Architects. In addition to professional practice, Wong has taught at Columbia University and the University of Arizona.
Previously, Wong completed her master of architecture degree from Columbia University GSAPP, where she received the Award for Excellence in Total Design, the Lucille Smyser Lowenfish Memorial Prize and the William Kinne Fellows Traveling Prize from Columbia, as well as the Kohn Pedersen Fox (KPF) Traveling Fellowship from the KPF Foundation and the Fred L. Liebmann Book Award from the New York Society of Architects.
Wong also holds a bachelor of fine arts in architectural design from the Parsons School of Design and a bachelor of arts in philosophy from the Eugene Lang College of Liberal Arts at The New School. Her research interests in water infrastructure and constructions of nationhood were supported by the Michael Kalil Endowment for Smart Design and the India China Institute.
Linda Zhang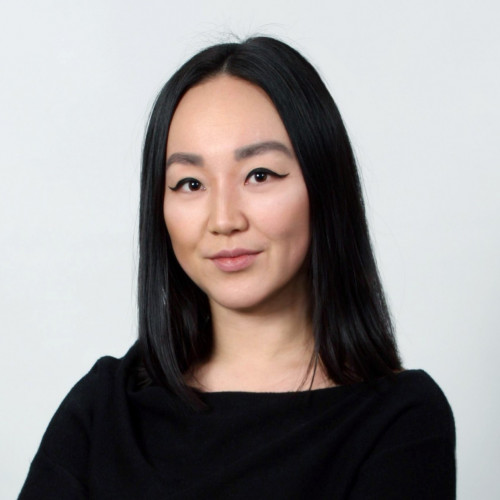 Linda ZhangLinda Zhang joins the School as a tenure-track Assistant Professor. As a registered architect, interior designer, and drone pilot (advanced operations), Zhang's design-research proposes the process of making as a form of cognition; production as thought—thinking always translates into making and making into further ideas. Through this process, her work explores how community memory, cultural heritage, and identity can be embodied through emergent technologies (including VR, AR, machine learning and robotics), experience (include affect), matter (like clay), and material processes (like slipcasting). Zhang's work has been exhibited internationally in Canada, China, Germany, Korea, Italy, Japan, Spain, the United Kingdom and the United States, including the London Festival of Architecture, Seoul Biennale of Architecture and Urbanism, Canadian Centre of Architecture, Milan Architecture Design Expo, and Toronto Offsite Design Festival.
Zhang is the recipient of the 2022 Artist-in-Residence at the European Ceramic Work Centre (EKWC), 2022 Toronto Metropolitan University Library Researcher-in-Residence, 2021-2022 Visiting Scholar at New York University's Asian/Pacific/American Institute, 2022 Social Innovation and Action SRC Award, 2021 Provost's Award for Teaching Excellence, 2021 Dean's Scholarly Research and Creative Activity Award, the 2020 Toronto Excellence Award, the 2019 Multicultural Fellow at NCECA (National Council on Education for Ceramic Arts), as well as a 2017 Fellow at the Berlin Center for Art and Urbanistics. As the nominated principal investigator (NPI), she current holds the 2020 Government of Canada's New Frontiers in Research Exploration Tri-council Fund and the 2021 SSHRC Exploration Fund.
Zhang is thrilled to be returning to Syracuse where she began her academic career as the 2017-2018 Boghosian Fellow. Prior to returning, Zhang was an assistant professor at Toronto Metropolitan University's School of Interior Design at the Creative School and is a principal architect at Studio Pararaum. She previously worked for Studio Olafur Eliasson / Studio Other Spaces (Berlin), Barkow Leibinger (Berlin), Christian Kerez (Zürich), WOJR (Boston), and Approach Architecture Studio (Beijing).
Zhang was a Dean's Merit Scholar at Harvard University's Graduate School of Design where she received a M.Arch I AP with distinction, the AIA Henry Adams Certificate and the James Templeton Kelley Thesis Prize. She received a B.Sc.Arch with First-Class Honours from McGill University School of Architecture where she was the recipient of McGill Alumnae 75th Anniversary Scholarship, the Faculty of Engineering Scholarship, the Murdoch Laing Design Competition (third prize), the Philip J. Turner Prize, and the Steel Structure Education Foundation Scholarship.
"We are thrilled to welcome these outstanding new faculty members to our Syracuse Architecture community. Each is a distinguished scholar, practitioner and educator in their own areas of expertise and collectively they are undoubtedly the most impressive cohort of faculty hired at any institution in any discipline this year," says Michael Speaks, dean of the School of Architecture. "I am personally excited to work with them to expand and amplify our school research profile and continue to expand and build the best architecture teaching faculty in the world."
Abu-Hamdi, Diamantopoulou, Fayyad, Wong and Zhang will begin their appointments at the School of Architecture in August 2022.