The American Institute of Architects (AIA) recently elevated member-architects, including two School of Architecture affiliates, to its prestigious College of Fellows.
Professor Lori A. Brown and Joanna L. Schmickel '87 (B.Arch.) have received this prestigious honor as recognition of their notable contributions to the advancement of the profession of architecture.
Election to the AIA's College of Fellows is one of the highest individual honors the institute bestows on members. Out of a total AIA membership of more than 94,000, only 3% carry this distinction.
The elevation to fellowship is conferred on architects with at least 10 years of AIA membership and demonstrated influence in at least one of the following nomination categories: elevated the aesthetic, scientific and practical efficiency of the profession; promoted the science and art of planning and building by advancing the standards of architectural education, training or practice; coordinated the building industry and the profession of architecture through leadership in the AIA or other related professional organizations; or advanced the living standards of people through an improved environment.
Fellows are selected by a seven-member Jury of Fellows. This year's jury included Chair Steven Spurlock, FAIA, Quinn Evans Architects; Rainy Hamilton Jr., FAIA, Hamilton Anderson Associates; Lisa Lamkin, FAIA, Brown Reynolds Watford Architects Inc.; Rebecca Lewis, FAIA, DSGW Architects; RK Stewart, FAIA, RK Stewart Consultants; Allison Williams, FAIA, AGWms_studio; and Anna Wu, FAIA, University of North Carolina.
This year, 88 member-architects and two international architects from across the country were elevated to fellows.
"We congratulate these accomplished architects on the occasion of being elevated to the prestigious AIA College of Fellows," says Michael Speaks, dean of the School of Architecture. "Such recognition is a testament to not only their singular achievements, which are impressive, but also to their significant contributions to the profession and society on a national level."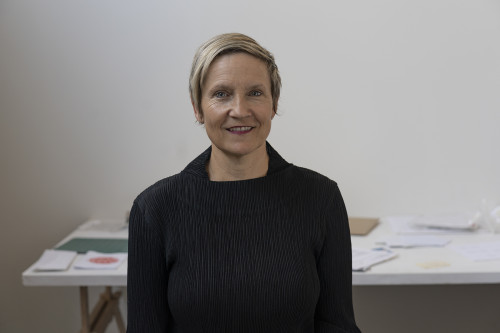 Professor Lori A. Brown Credit: Laura HeymanLori A. Brown, FAIA, developed a creative research practice focusing on the relationships between architecture and social justice issues with particular emphasis on gender and its impact upon spatial relationships in hopes to broaden the discourse and involvement of architecture in our world.
As the co-founder of ArchiteXX, Brown leads a women and architecture group working to bridge the academy and practice in New York City and seeks to raise the awareness of women in architecture, create support and mentoring networks, and take design actions broadening the exposure of architecture in the world. ArchiteXX's current curatorial project is the travelling exhibition, Now What?! Advocacy, Activism and Alliances in American Architecture since 1968, that has been supported by the Graham Foundation, New York State Council for the Arts and the National Endowments for the Arts. Through ArchiteXX, Brown is also currently collaborating with the Australian group Parlour on #wikiD to write more women architects into Wikipedia, which has been supported by the Wikimedia Foundation.
Brown's two books include "Feminist Practices: Interdisciplinary Approaches to Women in Architecture" (Routledge, 2011), an edited collection of a group of international women designers and architects employing feminist methodologies in their creative practices that began as a traveling exhibition, and "Contested Spaces: Abortion Clinics, Women's Shelters and Hospitals" (Routledge, 2013), exploring highly securitized spaces and the impact of legislation and the First Amendment's affect upon such places. She is also working with two abortion clinics on design interventions for their public interface. Brown's current book projects include "Birthing, Borders and Bodies," and co-editing "The Bloomsbury Global Encyclopedia of Women in Architecture 1960-2015" with Karen Burns. In 2021, Brown received an Emerging Voices award from The Architectural League of New York.
"For my contributions to be recognized by the sole organization that architects have in this country is incredibly gratifying and an immense honor," says Brown. "I am grateful for the acknowledgment by the AIA and being welcomed into the College of Fellows."
Brown is a professor in Syracuse University's School of Architecture and serves as the school's director of diversity, equity and inclusion. She is also the faculty representative to the University's Board of Trustees. Brown is a registered architect in New York state.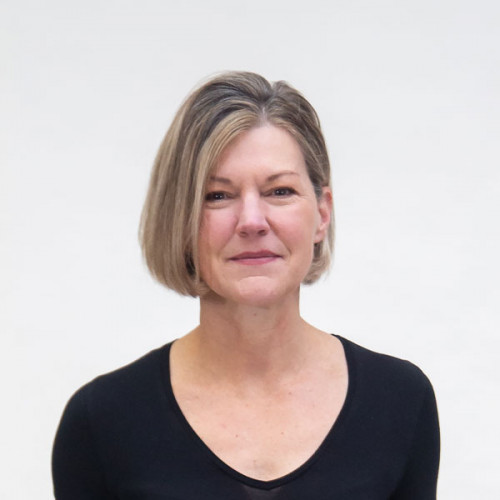 Joanna L. Schmickel '87 (B.Arch.)Joanna L. Schmickel, FAIA, LEED AP,  is principal of cox graae + spack architects (formerly KressCox Associates) and has been a practicing architect in Washington, D.C. for more than 35 years. During this period, she has managed a diverse set of award-winning local and national projects for educational, institutional, commercial and residential clients. Schmickel has been the lead designer on projects ranging from individual structures to full campus master plans, resulting in the design and construction of multiple buildings. She has proudly sponsored and developed a new generation of architects who are active in the global architectural design and construction community.
In partnership with the Washington chapter of the American Institute of Architects (AIA|DC), Schmickel has created and delivered multiple youth workshops for the Washington Architectural Foundation, led an Architecture in the Schools team and was an inaugural creator of the Archi-Builder Studio, a program that teaches students the design processes used by architects.
"Introducing young people to architecture and the design process allows them to enter the world with a better knowledge and appreciation for the impact the built environment has on lives of individuals and communities," says Schmickel.
She is the founder of the Design Like a Girl Mentor program that pairs female design professionals with middle school girls to introduce them to architecture and other STEM-related fields. In 2017, Schmickel received the John "Wieb" Wiebenson Award for Architecture in the Public Interest from the Washington Architectural Foundation in recognition of her work to develop and execute the program.
"Elevation to the College of Fellows is recognition that the work I do to introduce young people to architecture is valued," says Schmickel. "I hope that my elevation inspires other women and people of color to enter the profession and motivates them to increase diversity within the design and construction industry."
Schmickel is a registered architect in the District of Columbia, Virginia and Maryland, and is a LEED accredited professional.
For more information on the College of Fellows or to view the complete list of newly elevated architect fellows, visit aia.org/college-of-fellows.