The 2021 Ragdale Ring Competition winners are Brooklyn-based design studio
Almost Studio
and their design proposal "That's
a Wrap."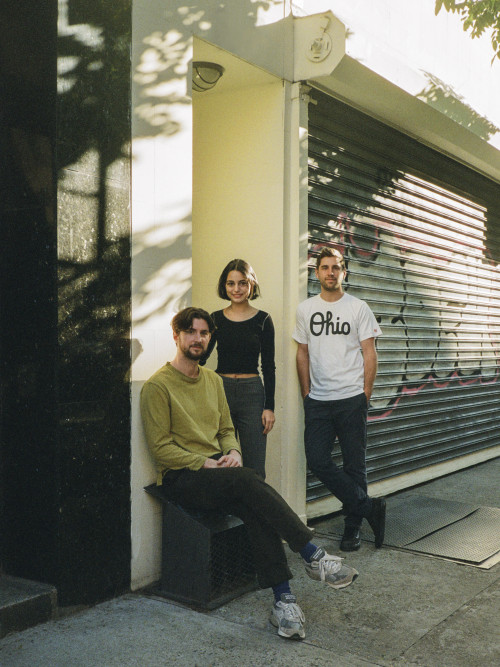 Dorian Booth, Isabella Calidonio Stechmann and Anthony Gagliardi of Almost Studio Credit: Jonathan HokklöAlmost Studio, a Brooklyn-based design practice co-founded by Anthony Gagliardi, School of Architecture instructor, and Dorian Booth, Yale School of Architecture lecturer, along with junior designer Isabella Calidonio Stechmann '20 (B.Arch), recently won the 2021 Ragdale Ring competition for their design proposal, "That's a Wrap," a series of highly adaptable, mobile stage sets that respond to this year's competition theme, "Mobility".
Hosted by artist residency nonprofit the Ragdale Foundation, the annual competition, now in its ninth year, provides artists, architects and designers with the unique opportunity to devise and construct a performance venue and gathering place on Ragdale's historic five-acre campus.
Each year Ragdale invites architects to reinterpret the open-air Ragdale Ring theater—designed in 1912 by Howard Van Doren Shaw for the work of his playwright wife, Frances—through interventions that explore intersections of architecture, sculpture, landscape design, public art and performance disciplines.
This year's jury of architects and artists selected "That's a Wrap," an adjustable backdrop designed by the Almost Studio team of Gagliardi, Booth and Calidonio Stechmann, as the winner for the 2021 performance season.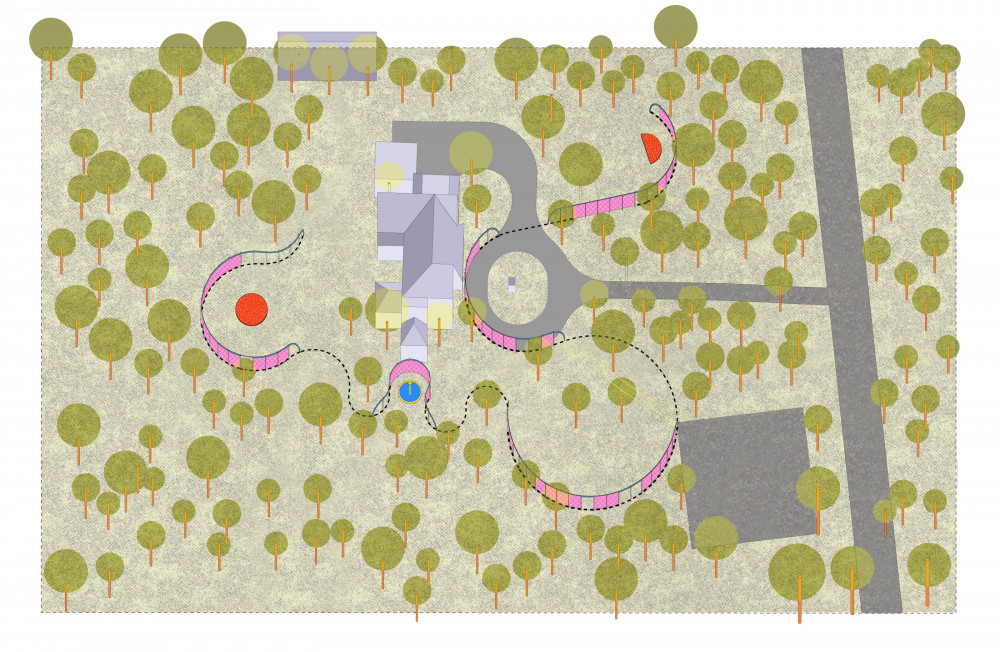 "That's a Wrap" Stage Set Diagram SiteComposed of a curved line generated from pure, repeating geometries that adapt to the ⁠⁠ campus landscape, "That's a Wrap" frames trees, outlines picnic areas and dramatizes existing spaces—including the fountain and entry lawn—by multiplying the form of Shaw's original Ragdale Ring garden theater and amplifying this season's performances, discussions and reflections.
With the capability to compose, reorganize and move the stage set throughout the campus, "That's a Wrap" allows the place to partake in the play. The theater can be designed to the script, or the script to the theater.
"With the pandemic still looming, and the notion of artists presenting performative works at a venue that needed to be flexible in both physical structure and concept, Almost Studio truly embraced the challenge with their interpretation of mobility," said the jury.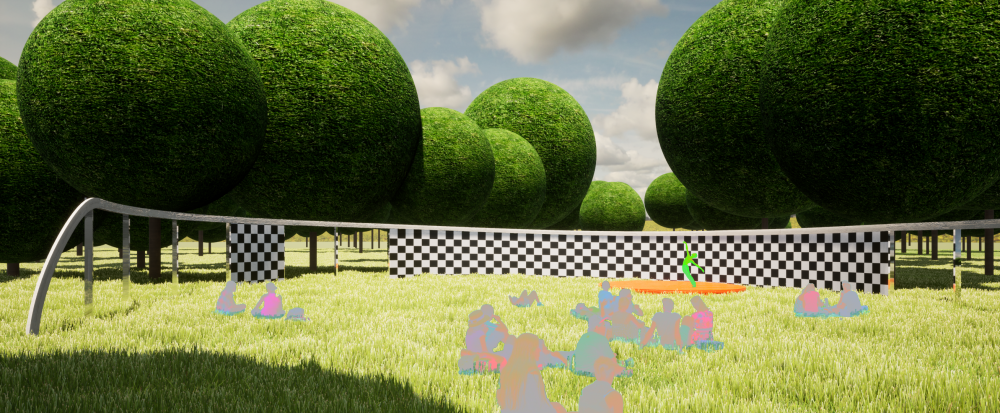 "That's a Wrap" (Courtesy of Almost Studio)
"We are honored and grateful to be selected by the Ragdale Foundation and for the Syracuse University School of Architecture community's support throughout the process," says Gagliardi. "It has been a difficult year in so many ways for so many people. Our hope is that our design will bring a season of joy to those who need it, whether they are watching the outdoor performances in-person or virtually. We are eager to see all of the memories this year's Ragdale Ring frames and we are thankful to be a part of it."
Almost Studio was awarded a production grant to construct the temporary installation of "That's a Wrap," along with an on-site, design-build residency for a team of up to four people at the creative community in Lake Forest, Illinois.
"I remember learning about the Ragdale Competition in 2016 and looking forward to having an opportunity to participate in it after graduating, but I never imagined it happening so quickly and with such an amazing team," says Calidonio Stechmann. "I am very grateful and excited to work on my first installation with Almost Studio alongside Ragdale's amazing community and their famously beautiful campus."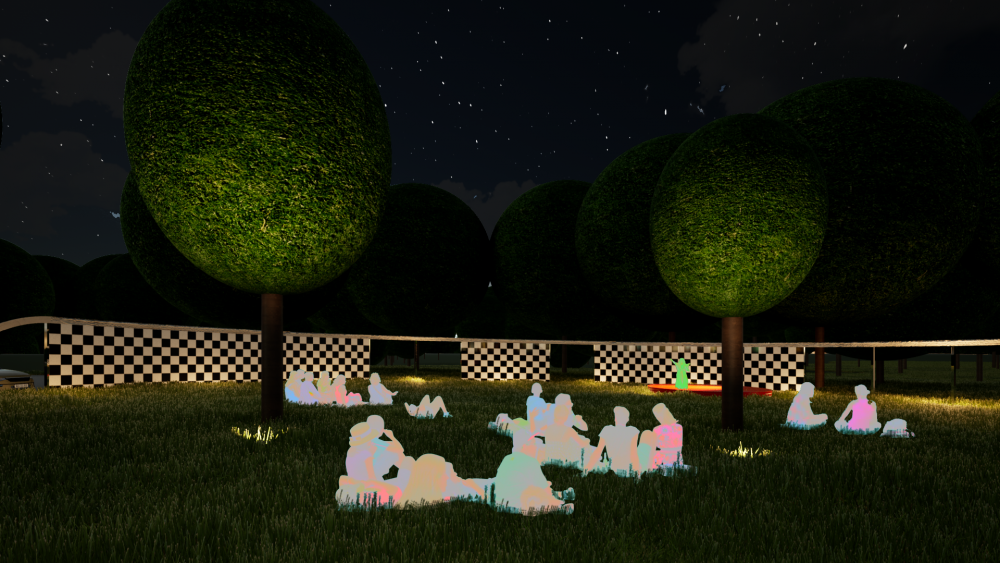 "That's a Wrap" (Courtesy of Almost Studio)Summer 2021 performances at Ragdale that integrate "That's a Wrap" are set to kick off on June 16. The final event in the Ragdale Ring series is scheduled for Sept. 18.
For more information about the Ragdale Ring competition, visit ragdale.org/ragdale-ring-competition.