In an effort to accommodate students who were unable to travel to Syracuse in time for the Fall 2020 semester, the School of Architecture is hosting a number of courses in China for both incoming freshmen and upper-level architecture students enrolled in the B.Arch degree program.
Students living in China who have deferred admission to January 2021 had the opportunity to register for Introduction to Architecture and Architecture Practice, a unique course taught by School of Architecture Assistant Teaching Professor Fei Wang, director of China programs, where students will visit some of the most important architecture offices in China and meet firm principals, while learning the fundamental principles of architecture.
The School also offered fourth-year undergraduate architecture students living in China the option to enroll in one of two residential visiting critic studios, located in Beijing and Shanghai, being taught by two of China's leading young architect-designers, Zigeng Wang and Yanfei Shui.
"We are very excited to offer these courses, taught by three of the most dynamic educators in China," says Michael Speaks, dean of the School of Architecture.
Introduction to Architecture and Architecture Practice
Introduction to Architecture and Architecture Practice, taught by Fei Wang, enables incoming freshmen enrolled in the School of Architecture B.Arch degree program to begin their formal study of architecture while in China.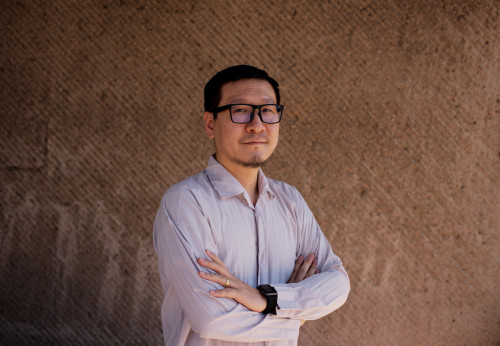 Fei WangThrough lectures and discussions led by Wang, students will be provided with a foundational academic experience where they'll investigate diverse models of architectural practice. Students will also complete a series of weekly assignments, including drawing and sketching exercises, while working alongside upperclassmen teaching assistants, as well as produce a final paper.
Starting in mid-October, students enrolled in the course will travel to three of China's major cities—Beijing, Shanghai and Shenzhen—where they'll spend a week in each city visiting world-renowned architecture offices and touring important architecture projects, many not open to the public, including the Phoenix International Media Center (Beijing), Shanghai Planetarium (Shanghai) and Vanke Center (Shenzhen).
"As educators, we have been able to transform disadvantages into advantages, turning challenges caused by the COVID-19 pandemic into special educational opportunities not possible during normal times," says Wang.
In addition to site and office visits in these cities, students will attend School of Architecture "family" events where they'll have the chance to learn more about the B.Arch program and meet with alumni, parents and current students.
The Boundary of Selves: Domestic Space in the Age of Digital Screens
Architects have long been drawing a hard line between private and public spaces without questioning the validity of such demarcation. But radical changes in electronic technology—with screens of computers, smartphones and tablets taking over tasks previously carried by physical spaces that give legitimacy to the existence of architecture as a modern discipline—have complicated spatial penetration of private territories.
This studio approaches such tension between physical space and screens by examining individuals' territory. Through a series of field trips and guest lecturers by Aric Chen (Design Miami), Julian Junyuan Feng (Shanghai Institute of Visual Arts), Sunquan Huang (China Academy of Art), Liam Young (Tomorrows Thoughts Today) and Weiwei Zhang (M.Arch I, Princeton University), students will explore conflicts between the current configuration of the private and the public in architecture and smart screens that bring programs into our everyday life, and investigate how to renegotiate the boundary between one's space of living and one's screen of living.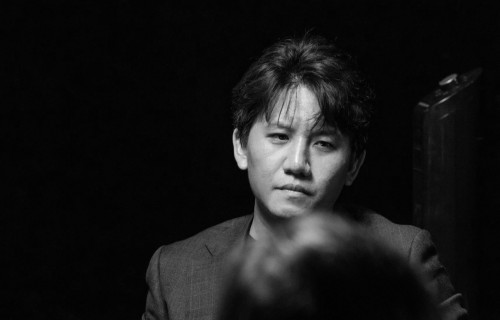 Zigeng WangWang is the founder and principal architect of PILLS/BILLS (Beijing)—a studio focusing on contemporary spatial culture through practice and research—and a lecturer of architecture at the Central Academy of Fine Arts (CAFA). His works have been displayed during major domestic and international exhibitions such as the Venice Architecture Biennale (2008), When Architecture Tells a Story exhibition at the National Building Museum in Washington, D.C. (2016), Urban Space Art Season in Shanghai (2017); 7th and 8th Bi-City Shenzhen Biennale of Urbanism/ Architecture (2017, 2019), the youth curator plan of the Museum of Contemporary Art Shanghai (2017), Hyundai Blue Prize exhibition in the Hyundai Culture Center in Beijing (2017), Infrastructural Territory exhibition in OCAT Shanghai (2018) and Unknown City: Installation and Imagery on Chinese Contemporary Architecture exhibition at the Pingshan Art Museum near Shenzhen (2019). In 2015, Wang received first prize in the Fairy Tales International Architecture Competition. He has served as architecture counselor of Jiang Wen's film, Hidden Man, and was invited to participate in the design team for the opening ceremony of the Beijing Winter Olympics 2022 and the design of the parade float for the 70th anniversary of National Day. Wang received a master of architecture from Princeton University, where he was awarded a full enrollment scholarship. He has taught at Beijing Film Academy as a lecturer, Tsinghua University as a visiting professor and at many schools and institutions including Harvard University and Tongji University.
Spatial Apparatus: Logistics Facilities in the Post-Pandemic Era
Yanfei Shui will teach the Shanghai-based visiting critic studio Spatial Apparatus: Logistics Facilities in the Post-Pandemic Era, which will examine the alternate futures of logistics through the lens of various technologies adopted in supply chains, data networks and delivery systems.
Over the past few decades, the agency of logistics has reshaped urban territories and also projected a new landscape of global mobility. Well beyond the obvious distribution industry implications at city edges, smart technologies are ending an era of vast, plain-vanilla warehouses and promoting new possibilities for logistic facilities, especially with the recent impact of COVID-19. Logistics facilities are transforming into a hybrid of global data, connectivity, redundant power and efficient human-machine interfaces.
Through collective discussion, brainstorming and mapping research, students will take an active role in engaging logistics facilities as new spatial apparatuses that could blend themselves into urban communities and bring the hypothetical future into reality. As a design project, students will develop a new prototype of micro-fulfillment to revitalize Kongque Industrial Park, an abandoned industrial plot in the Jing'an District of Shanghai.
Over the course of the semester, students will also visit some of China's leading logistics enterprises and gain insight from guest lecturers including He Ban (Fresh Hema), Yidian Liu (B.Arch, Syracuse University), Bin Zhang (Atelier Z+), Zheng Tan (Tongji University), Fei Wang (Syracuse University), Yan Wang (Tongji University), Minglu Wei (B.Arch, Syracuse University) and Qiming Wen (JD.com, Inc.; JD-X).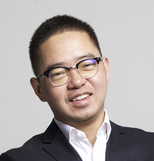 Yanfei ShuiShui is founding partner and chief architect of NATURALBUILD, a multi-disciplinary design studio based in Shanghai, which he founded together with Yi-Chi Su in 2012. He is also a visiting professor at Tongji University. At its core, NATURALBUILD— one of the most highly regarded emerging offices in China—takes the comparative study of Chinese and Western cultures, embraces the complexities and contradictions of the reality of China and initiates the resonance of various genotypes emerging from program, function, landscape, topography, materiality, form, etc. The firm's work has received numerous design awards and has been featured in the 2018 Venice Architecture Biennale, the Shanghai West Bund Biennale and in publications such as a+u, Architectural Journal, Wallpaper, dezeen and designboom. Among their most notable completed projects are 1178 Waima Road Warehouse Renovation (Shanghai), Yushan Island Hotel (Zhejiang), J House (Shanghai) and the Soft Matter Pavilion (Shanghai). Shui received a master of architecture from Princeton University and a bachelor of architecture from Tongji University. Prior to starting his own practice, he worked at OMA in Rotterdam.
"We are thrilled to be able to offer these in-person courses for our students in China," says Speaks. "We look forward to seeing them back on campus and in Slocum Hall next semester."