Natasha Liston-Beck '20 (BArch) is one of 12 Syracuse University undergraduates receiving the Syracuse University Scholar designation this year.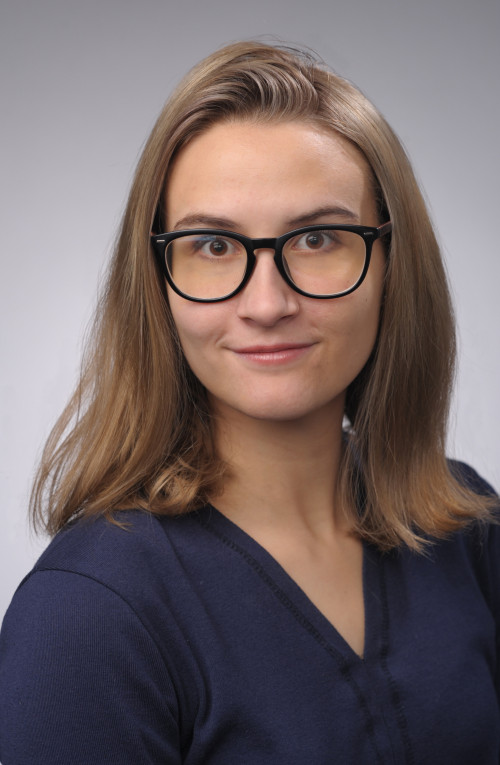 Credit: Syracuse University Photo by Stephen SartoriFor Natasha, her first day of classes freshman year began on a Tuesday morning at 6 a.m. in the Sadler dining hall. As a student in the School of Architecture with abundant model-making costs, Natasha would continue to work as a student employee in the dining halls two-to-three days a week throughout her first and second years to support her daily expenses and dream of becoming an architect.
"That job and the others I have had while working through school have taught me perseverance and time management skills so essential in college, and in architecture school, especially," says Natasha, who has continued her necessary work experience through tutoring, designing for Community4All, an undergraduate assistantship, and a position in the School of Architecture's 3D printing lab.
Natasha is one of 12 Syracuse University undergraduates receiving the Syracuse University Scholar designation this year. Her strong academic record, leadership and service to Syracuse's campus community and capacity for independent and creative research earned her that ultimate recognition.
"Natasha is among our most gifted and remarkable students and has achieved a great deal during her five years at the School of Architecture," says Syracuse University School of Architecture Dean Michael Speaks. "We have all followed her path and have celebrated her many successes along the way."
Even from a young age, as early as preschool, Natasha remembers choosing architecture as a future career path. "There were moments when I wanted to study biology or become a game designer," she recalls, "but I have always returned to architecture with a reinvigorated sense of its potentials."
After graduating high school as the salutatorian from a small, rural school district in Bulloch County, South Georgia, Natasha was proud her of success, but in search of a broader perspective. "When I arrived at Syracuse, I was entering a completely different world," she says. In order to achieve this, Natasha has put her time into classes, learning from colleagues, and giving back where possible throughout her five years at Syracuse University.
As a student in the Renée Crown University Honors Program, Natasha has had the opportunity to engage in a number of Honors courses both as electives and to fulfill other curriculum requirements. It was these small, discussion-based learning environments that instilled in her the idea that architecture shoulders responsibility.
"Designing our built world requires us to deal with complex relationships between systems of infrastructure, of the city, of culture and politics, and of the environment, among countless other things," says Natasha.
Natasha's demonstrated ability for producing high-quality design work have earned her numerous accolades. During her second year, Natasha produced an architectural design in ARC 208, a studio course, that was selected as an honorable mention by a panel of studio faculty in the prestigious William J. Slivers Prize Design Competition. And in her fourth year, Natasha and her partner, Jacob Garcia, were selected to present their comprehensive ARC 409 integrated design studio project—one of the top 17 projects completed in the studio—as part of the 2019 King + King Architects Leadership by Design Competition.
Additionally, in Fall 2019, Natasha and her thesis partner, Yundi (Wendy) Zhang, received the Spinoza Award, which supports students doing work at the intersection of philosophy and science, from the Syracuse Office of Undergraduate Research and Creative Engagement (SOURCE).
Beyond her academic achievements, Natasha is also extremely generous and supportive of her classmates. "The network of friendships and relationships with professors that I have built here has been one of the greatest support systems I have," she says. "And I do my best to give back to that network."
In her leadership and service roles as a peer advisor, student mentor and architecture ambassador, Natasha helped foster relationships between upperclassmen and underclassmen and assist in the School of Architecture's recruitment and retention efforts. And, as a member of two student organizations, she coordinated graphic design work for the School of Architecture chapter of the American Institute of Architecture Students and Freedom by Design, both which help to unite architecture students of all years.
"Her demeanor despite her accomplishments is one of humility and kindness toward her colleagues, all of whom look to her as a leader," says Dr. Biko Mandela Gray, assistant professor of religion, who co-taught Natasha in an architecture course during her third year, along with Linda Zhang, a visiting Boghosian fellow.
Because of Natasha's collaborative nature, one of her greatest strengths, notes Zhang, she was selected as a 2020 Class Marshal to represent the School of Architecture. With this title, Natasha had the privilege of leading the academic processions for the New Student Convocation ceremonies held in August 2019 and January 2020 and will play an integral role in the Class of 2020 Commencement celebrations.
Building on a summer internship at NASA's Marshall Space Flight Center, and her growing interest in architecture, urbanism, environments and technology, Natasha's current thesis research and design work continues to grapple with complex ethical and philosophical questions. "In taking a different theoretical approach to the design of space architecture, I am arguing for the importance of the human experience in space exploration," she says.
Natasha's work centers around themes of the interconnectivity of systems, particularly dealing with the ways that a spacecraft on a long-duration mission would be both isolated from and deeply ingrained in Earth-bound human society.
"Her interdisciplinary approach to her thesis has propelled her work to unexpected and exciting results, and promises to lead to a provocative project," says Britt Eversole, assistant professor in the School of Architecture and Natasha's thesis co-adviser.
"Natasha's thesis project is among the most unconventional and brilliant projects I have seen while at Syracuse," says Speaks. "She is destined to make a profound mark in our profession and in the world."
After graduation, Natasha intends to work towards her architectural licensure before enrolling in the world's only Master of Science in Space Architecture degree program at the University of Houston. She may then move on to a Ph.D. program where she hopes to bring the lessons she's learned into terrestrial architecture and design.
"I have fallen in love with the act of architecture," says Natasha. "I am incredibly thankful to Syracuse University, my parents, my inspiring professors, and fantastic peers for all the chances I have had to expand my perspective over the last five years."
Natasha and the other University Scholars will represent the entire graduating class at this year's Commencement 2020 activities.