"Active Forms, Flatbeds, and Sets"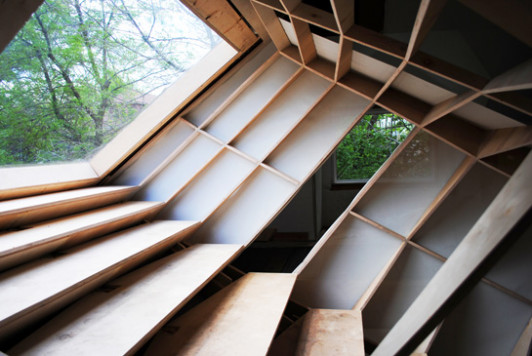 Rosalyne Shieh is a partner at SCHAUM/SHIEH and brings her experience working on architecture projects of various scales in New York and globally for the last 12 years. Rosalyne is also an Assistant Professor of Architecture at the University of Michigan where she is engaged in research on the future of cities in the US, Singapore and Taiwan. In fall 2013 she was a visiting critic at Syracuse.

Rosalyne received her Master of Architecture from Princeton University, a BA in Architecture from the University of California, Berkeley, as well as an MSc in Architectural History and Theory from the Bartlett School of Architecture in London. She was the 2009-2010 has taught at NJIT and Princeton University. Before founding Schaum/Shieh, Rosalyne worked in the offices of Abalos & Herreros in Madrid, and both ARO and Stan Allen Architect in New York City.