This event is presented by the Unlearning the Urban Seminar and co-sponsored by the South Asia Center at Syracuse University.
Not Just Roads (2021)
Not Just Roads is an ethnographic documentary film that narrates the story of a massive urban transformation underway in India. ​Highways are being constructed at an unprecedented rate of 23 kilometers per day under the Indian government's Bharatmala ('Garland of Limitless Roads') program, which will add a total of 65,400 kilometres of highways to the existing network in India. While the highways aim to open new territories for the emerging Indian middle class. Currently, the territory is inhabited by villages, working class communities, and nomadic herders. It is criss-crossed by native trails and vital ecological commons. This film captures the story of one such highway, the Dwarka Expressway outside Delhi, from the perspective of human and non-human actors. It presents the story of working class neighbourhoods that were demolished to make way for the highway, the construction workers that will never be able to afford living in the gated communities, The story captures protests against the unbridled road-making, and the persuasive pitches by the real estate salesmen trying to piece a living through selling dream homes.
Directed, written, and produced by Nitin Bathla and Klearjos Eduardo Papanicolaou
First released June 4, 2021
Run time: 67 minutes
Awards and Nominations
Recipient, Society of Architectural Historians Award for Film and Video (2022)
Nominated for Beyond the Screen competition, DocAviv International Documentary Festival 2021, Israel
Nominated for International Film Competition, Architecture Film Festival London 2021
NITIN BATHLA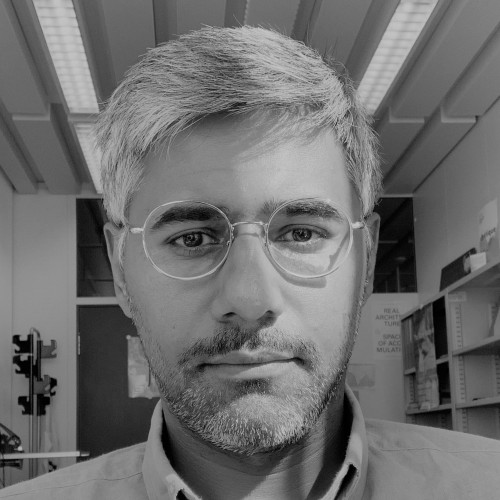 Nitin Bathla is a researcher and filmmaker, who works as a lecturer and doctoral programme coordinator at the Institute of Landscape and Urban Studies at ETH Zurich. He focuses on  mobilising socially-engaged art and filmmaking for landscape and urban change through working alongside social collectives and communities on the ground in India, Italy, and Switzerland. Nitin's 2020 award-winning film Not Just Roads co-directed with Klearjos Eduardo Papanicolaou looks at the adverse social and environmental impacts triggered by rapid highway urbanisation in India through focusing on the fragments of everyday life of communities it displaces.
KLEARJOS EDUARDO PAPANICOLAOU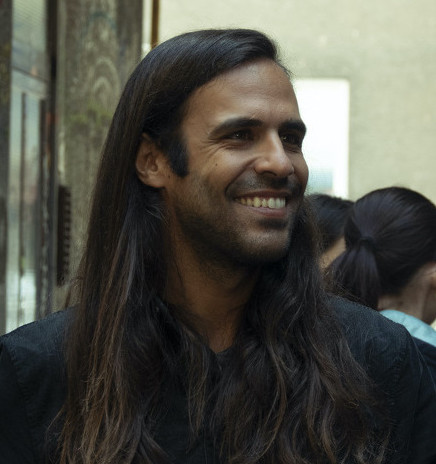 Klearjos Eduardo Papanicolaou is a Greek-Mexican filmmaker and sociologist. He has several years of experience of teaching ethnographic filmmaking at the Department of Architecture, ETH Zurich. He has directed several ethnographic films that look at housing and urban change through the eyes of southern residents in cities such as London and Delhi. He is currently pursuing a pre-doctoral research programme at the Zurich Fine Arts University (ZhDK). His research at the ZhDK looks investigates the entanglements between conflict and environmental change in Sarajevo.