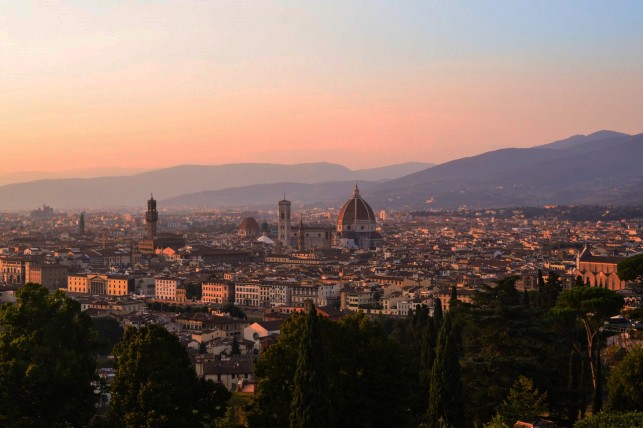 The semester-long studio complements Syracuse Architecture programs in London and NYC. Similar to the structure of these programs, the curriculum focuses on history, urban morphology, planning, and real estate development, as well as urban theory. Students take required design courses and professional architecture electives and choose from a number of humanities, Italian language and literature courses..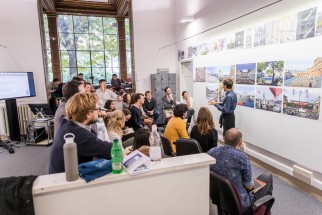 Studio and classroom space at Palazzo Donatello is within walking distance of the SU Florence main campus. Courses are taught by faculty from the Syracuse University School of Architecture, ranked among the very top U.S. architecture programs by DesignIntelligence. Drawing on extensive and broad-ranging experience, our faculty are committed to providing quality education and training for professional architects.
From centrally located Florence, students take frequent sketching trips to other sites of architectural significance such as Venice, Milan, Rome, Lucca, and Pisa. Distinguished Italian and European visiting critics join the SU Florence faculty each semester exposing students to an international perspective on design and theory.
Curriculum
Study in Florence is a semester-long program consisting of: one 6-credit architectural design studio course ARC 407 or ARC 408; a 3-credit architecture field studies analysis course (ARC 571); a 3-credit Italian language requirement; plus one 3-credit elective which can be a professional elective, a history elective, or an open elective from any of the areas of history of art, fine arts, management, business or other courses offered through the various academic departments at SU Florence.
fall 2018 Events