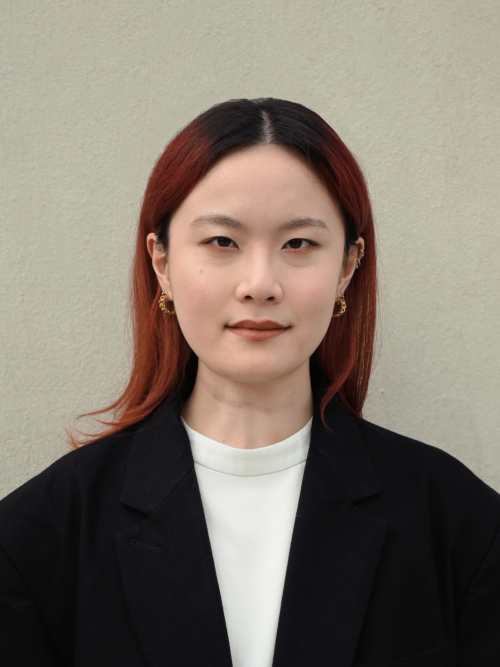 Winnie Tam '23 (B.Arch.)Established in honor of Caldwell, the School of Architecture's former director of career services, the award assists with expenses associated with an internship for one full-time architecture student each summer.
The creation of the award fund was prompted by The deGraffenried Foundation, whose members include School of Architecture alumni Garland deGraffenried '09 (B. Arch.), managing director of development at SHVO, and Elizabeth Gralton '08 (M.Arch.), licensed architect; and Jason Renock '10 (Whitman), senior development & construction manager at Toll Brothers. The foundation sought a way to continue the impact and passion that Caldwell displayed while at the School of Architecture.
"We are honored to be able to continue Connie's legacy by giving Winnie the support she deserves to pursue her passion for architecture," says deGraffenried.
The award selection was chosen from a very competitive applicant pool representing a wide range of internship opportunities. Tam will receive $7,500 towards completing a summer internship with Lou Cantor, a Berlin-based artist collective, this summer.
"The Connie Caldwell Summer Internship Award will allow me to conduct my work as Lou Cantor's studio assistant in Berlin, Germany. By interning here, not only will I be able to accomplish my design and creativity goals, but I will also form a closer connection with my visual and social awareness in a new culture and work environment. The funding for this internship will give me the opportunity to study creative visualizations and participate in a design process that addresses both physical and digital realms," says Tam.
"We congratulate Winnie and look forward to hearing about her experiences and sharing in her successes, just as Connie shared in all of ours," says Gralton.
If you would like to contribute to the Connie Caldwell Summer Internship Award fund and help enhance the internship experience for School of Architecture students, visit soa.syr.edu/give to make a gift online.