The School of Architecture has announced the addition of Garland deGraffenried '09 (B.Arch.) to its advisory board.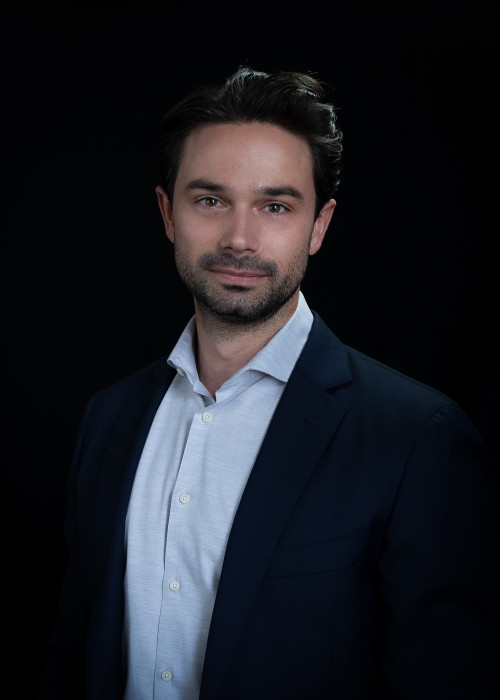 Garland deGraffenried '09 (B.Arch.)As managing director of development at SHVO, a luxury development and investment firm in New York City, deGraffenried oversees the northeast region of the company's extensive real estate portfolio and is responsible for the management and execution of luxury residential, commercial and hospitality projects.
A native of Westminster, Massachusetts, deGraffenried is a graduate of Oakmont Regional High School. He earned his Bachelor of Architecture degree in 2009 from Syracuse University's School of Architecture. As a recipient of an inaugural SU Engagement Fellowship, deGraffenried worked post-graduation in his first architectural role as a designer at King + King Architects studying architecture's impact on real estate value and success.
In 2010, deGraffenried began his development career with Alloy Development, where he led the design, planning and project management of several luxury residential buildings in Brooklyn, New York. From 2013–18, he was the director of development at Toll Brothers. Prior to joining SHVO, deGraffenried worked at DDG leading design-driven residential developments in New York City and Miami.
In addition to his duties at SHVO, deGraffenried is the founder and board president of The deGraffenried Foundation (The dF), a nonprofit organization that supports students in need within the design industry. Focused on creating award and scholarship programs for aspiring designers facing financial barriers, The dF connects talented students with industry leaders.
In fall 2019, a gift by The deGraffenried Foundation established the Connie Caldwell Summer Internship Award to honor Syracuse Architecture's late director of Career Services. Supporting Caldwell's commitment to students and alumni, the award assists with expenses associated with an internship for one full-time architecture student each summer.
The deGraffenried Foundation currently sponsors two other annual award and scholarship programs: The deGraffenried Design Scholarship, awarded to graduating seniors at Oakmont Regional High School who are pursuing a design degree from a college or university and demonstrate an understanding and passion for art and design; and The deGraffenried Design Scholarship for the National Art Honor Society (NAHS), a national scholarship awarded to graduating high school students who are members of the NAHS and are looking to pursue a degree in the design industry—architecture, industrial design, fashion design, advertising or otherwise.
"The dF has given me the opportunity to reconnect with communities that supported me when I was an aspiring architect," says deGraffenried.
As an architecture alumnus in a non-traditional career, deGraffenried often connects with current and future students who are eager to learn more about real estate development through the School's alumni mentoring network. He is an adjunct professor at Fordham University's Real Estate Institute, teaching both certificate and graduate courses.
"We are thrilled to welcome Garland deGraffenried to our School's advisory board. Garland's commitment to student internship support, career services and professional development at the School has been tremendous," says Michael Speaks, dean of the School of Architecture. "We are all excited to see how he will continue to make a difference for our students today and in the future."
"I am honored to join such a prestigious group of alumni and excited to contribute anything I can to the advancement of Syracuse Architecture," says deGraffenried. "Being named to the Advisory Board is a great privilege and I'm thrilled to help shape the future of the School."