Each semester, upper-level architecture students participate in the visiting critic program that brings leading architects and scholars from around the world to the school. Three studios will be held on campus this fall.
The School of Architecture is also offering fourth-year undergraduate architecture students living in China the chance to enroll in a residential visiting critic studio, located in Shanghai, being taught by one of China's leading young architects.
Gary Bates (Spacegroup, Makemake Agency)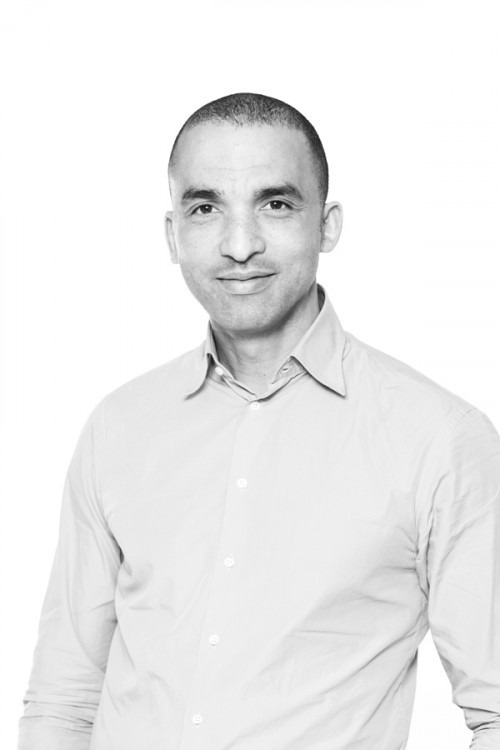 Gary BatesGary Bates will teach the visiting critic studio, "Live," which examines university student housing from various perspectives. Students will study the urban morphology of centralization—in this case, campus—where the unbundling of institutions of higher education became fully exposed amidst the COVID pandemic. By unravelling and exploring current and alternative housing models, along with the typology of housing and the human elements, students will develop a strategic plan, conceptual design, models and methodologies for future-oriented housing scenarios in a world confronted with COVID, climate change and racial reckoning.
Bates founded Spacegroup (Oslo) with Gro Bonesmo in 1999. As architects and planners, Spacegroup quickly made its mark with projects such as the Prostneset Ferry Terminal in Tromsø, Vestbane National Library, Filipstad Masterplan and the Louisville 25-Year Vision plan.
Bates studied at Virginia Polytechnic University and State University (1985-90). He began his collaboration with Rem Koolhaas in 1992 at the Office for Metropolitan Architecture (OMA) where he became a director and, from 1995 to 1998, a principal in charge of the Asian desk. He has been a guest professor at the University of Texas in Austin, the University of Kentucky, The Oslo School of Architecture and the Berlage Institute in the Netherlands.
Katherine Hogan and Vincent Petrarca (Katherine Hogan Architects)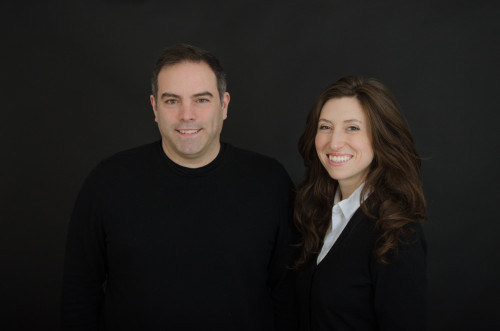 Vincent Petrarca and Katherine HoganKatherine Hogan and Vincent Petrarca will teach the visiting critic studio "Housing Types and Typologies," focusing on the design of housing, in particular developing prototypes for future student housing on the Syracuse University campus and elsewhere. The studio will explore the typology of university housing through precedents, research and site analysis—instigating a dynamic relationship between students and the university community. Students will visit with university stakeholders, gain insights from housing developers and learn from architects who are currently developing innovative housing solutions in their own practices. Through the investigation of building systems, structural strategies, environmental control/energy and enclosure assemblies and details, as well as previous coursework through the design of buildings, students will gain a greater understanding of the architectural implications along with confidence in the process of making architecture.
Hogan is owner and principal of Katherine Hogan Architects, based in Raleigh, North Carolina. As architect and educator, Hogan approaches each project with the belief that good design can happen at any scale and budget. Throughout her career, she has worked on projects of various scales and typologies, including institutional, commercial and residential projects. Hogan's firm has crafted a diverse body of work, and has received AIA awards at the local, state and national levels for innovative design solutions to complex problems and for using ordinary materials in inventive ways. Katherine Hogan Architects has recently been featured at the 2021 Venice Architecture Biennale in the exhibition, "A South Forty," which showcases the work of 40 regional firms and aims to provide an overview of the current vitality of contemporary architecture and design in the American South.
Hogan earned a B.Arch. degree in 2005 from Syracuse University as a University Scholar, with a minor in Italian language. After graduation, she worked with Will Bruder Architect in Phoenix, Arizona, and after held a fellowship position with Bryan Bell at Design Corps, a nonprofit architecture practice assisting communities normally without access to architectural services. Hogan is serving her second term as a City Council appointed member of the City of Raleigh Appearance Commission. She also serves as an advisory board member to the Syracuse University School of Architecture and has been a visiting critic at the school since 2015.
Petrarca is a principal and co-owner of Katherine Hogan Architects. He has over 30 years of experience in the practice of architecture. Petrarca has worked on a wide range of award-winning projects of various scales and typologies and has been recognized for his innovative approach to design. He has extensive experience in the making of architecture, and is also a licensed general contractor, bringing years of on-site experience and knowledge to the firm.
From 1993 to 2003, Petrarca worked for the award-winning firm of Frank Harmon Architect. During this time, he found many opportunities to fall into design build situations. Petrarca's first independent project was a 1,700-square-foot house that he designed and built. It won AIA NC and AIA Southern Atlantic Region awards and was featured in Dwell and on the cover of the book, "25 Houses Under 1,500 Square Feet."
Petrarca has been recognized as an innovative educator, receiving in 2014 an ACSA Faculty Design Award for his design of Weathering House. He is a Professor of Practice in the Department of Architecture at NC State's College of Design, where he received both his B.Arch. and M.Arch. II degrees. He has also been a visiting critic at the Syracuse University School of Architecture since 2015.
Paul Preissner (Paul Preissner Architects)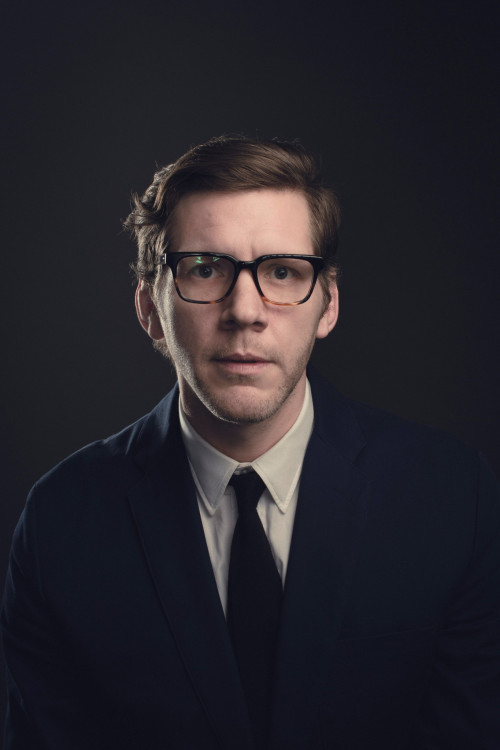 Paul PreissnerPaul Preissner, AIA, will teach the visiting critic studio, "Tar, Dirt, Concrete, and maybe Wood," that explores architecture as a construction which takes something rather profound, but necessarily absent any meaning (nature) and creates another thing which is superficial, boring, and full of meaning (architecture). The focus of the studio will center around the origin and organization of basic things (whether materials or social spaces) to investigate the two genealogies which has constituted the critical basis of architectural dialogue: Abstraction and Thingness. Abstraction refers to the parts of an architectural project which exist within opinion, while Thingness sits as the reality which enables meaning. Students will surround themselves with the subjects of nature and will look to find a more objective understanding of society through personal reflection. They will work with each of the materials and configure them into a building that does not reference or represent anything but enables everything; it's not an abstraction or a metaphor but exists as a physical reality of imagined activities; it is it. Using some of what they've learned from themselves over the past year, and understanding the newly discovered societal appreciation, yet still unexercised need for self-reflection and self-criticism, students will design social space and private space in the form of cabin(s) in the woods.
Preissner is an architect and educator. He is founder of Paul Preissner Architects, located in Chicago. Preissner is the commissioner and co-curator of the Pavilion of the United States at the 17th International Architecture Exhibition—la Biennale di Venezia. He is a professor at the University of Illinois—Chicago School of Architecture and the author of "Kind of Boring: Canonical Work and Other Visible Things Meant to Be Viewed as Architecture" (Actar, 2020).
Preissner will give a public lecture at the School on Oct. 21 at 5:30 p.m. in Slocum Auditorium.
Liu Z.Y. (SANAA)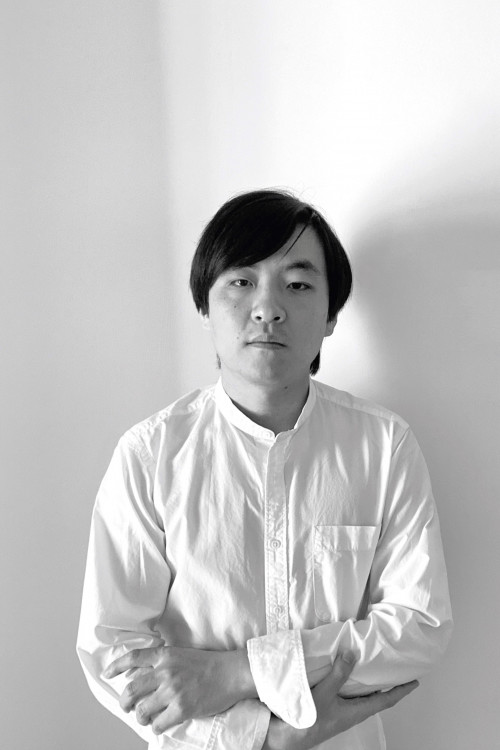 Liu Z.Y.Liu Z.Y. will teach the Shanghai-based visiting critic studio, "On the Edge," which will attempt to rethink the Hongshan Zoo in the city of Nanjing, China. Due to the city's unprecedented urban expansion in the last two decades, the Hongshan Zoo, previously located at the edge of the city, is now surrounded by urbanized setting. The changed edge conditions between the city and the zoo become the starting base for the students' retrospective proposal. Just as how the city has enveloped the zoo, human intervention has also altered the activities inside the zoo. On the edge between the city and the zoo, nature and culture, human and animal, this studio calls for an open-ended framework that could reconcile those polar conditions through new hybrid possibilities.
Liu Z.Y. has been practicing as project architect at both SANAA and KSA (Kazuyo Sejima and Associates) in Tokyo, Japan since 2018 and is responsible for major works in China including the Suzhou Shishan Theatre, Kunshan Museum and mixed cultural spaces. His past professional experience includes Pelli Clarke Pelli Architects, standardarchitecture and URBANUS.
Before joining SANAA, Liu Z.Y. was awarded a teaching fellowship at Yale University, taught design studio at Southeast University and assisted in Suzhou Garden class at the University of New South Wales (UNSW). He has curated exhibitions at Yale School of Architecture and Beijing Design Week and published articles in academic journals including Retrospecta, Perspecta, Construct, Time Architecture and others.
He received a master's degree in architecture from Yale School of Architecture and a bachelor's degree from UNSW.