The School of Architecture has announced the addition of Robert Halverson '97 (B.Arch) to its advisory board. Halverson is president, chief operating officer, and managing principal at Atlanta-based architectural firm,
Portman Architects
.
In his role, Halverson oversees the day-to-day business operations, manages business development opportunities, guides the long-term growth strategy for the company's Atlanta and Shanghai offices and serves as a member of the firm's Board of Directors. In these positions, Halverson helps to shape Portman Architects' global practice strategies.
"Rob brings an incredible amount of enthusiasm and exceptional dedication to the practice of architecture, both domestically and globally," says Michael Speaks, dean of the School of Architecture. "We are thrilled to welcome him as the newest member of the School's advisory board."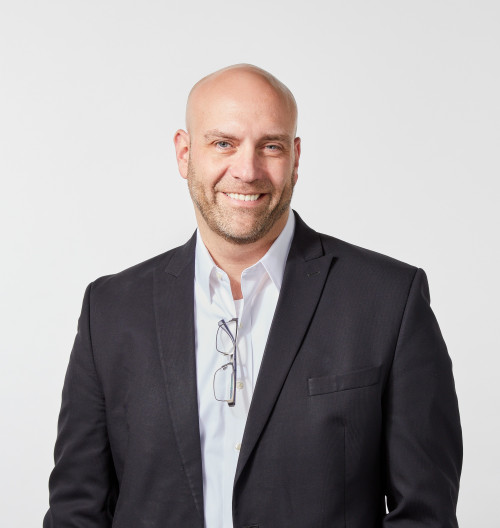 Robert Halverson '97 (B.Arch)With more than 25 years of professional experience in the United States and Asia, Halverson is an advocate for form and urban spaces that create community. He is interested in the creation of unique, sustainable, discoverable spaces that blur the line between public and private, interior and exterior allowing for more interaction of the community within the urban realm as well as within the envelope of the building itself.
While at Portman Architects, Halverson has worked on the design of corporate headquarters, large scale mixed-use developments, five-star hotels, high-end residential buildings and higher education projects. He developed designs for the 151 Incheon Tower in South Korea; Chengdu Greenland Tower in Chengdu, China; Greenland Wujiang Waterfront City in Wujiang, China; Sunshine 100 International New City in Chongqing, China; Jinan Cheda International Finance Center in Jinan, China; and most recently, BRIC Phase 2 in San Diego and Anthem Technology Center in Atlanta, Georgia.
Previously, Halverson was an associate and senior designer at Davis Brody Bond (DBB) in New York where he worked with institutional clients such as the New York Public Library, Vanderbilt University, Columbia University and Rensselaer Polytechnic Institute (RPI). Prior to DBB, Halverson was a designer at Skidmore Owings & Merrill, LLP where he was responsible for the design and development of significant projects in New York City including the Time Warner Center and Times Square Tower in Manhattan, as well as additional large scale mixed-use projects around the world.
In addition to his duties at Portman Architects, Halverson is an active participant in the American Institute of Architects (AIA), Urban Land Institute (ULI) and the Council of Tall Buildings and Urban Habitat (CTBUH). He has also enjoyed participating as a Design Jury member at Syracuse University, Yale University, Georgia Institute of Technology, Kennesaw State, Pratt Institute, New Jersey Institute of Technology and RPI.
"Joining the School of Architecture's advisory board gives me a chance to give back to the school that provided me with such an opportunity to learn from the best," says Halverson. "Returning to our roots and giving back to the next generation by sharing our experiences, challenges and perspectives on the built environment and the impact on our society through design is one of the most important things we as alumni can offer."
Halverson holds a Master of Architecture from Yale University and a Bachelor of Architecture from Syracuse University. He is a licensed architect in several states around the country and is NCARB certified.