After years of successful support by the iSchool, the student-run TEDx Syracuse University conference is switching to a cross-disciplinary curation model.
The overarching theme for this year's event is "A Seat at the Table" and will feature, for the first time ever, a full student lineup of 11 speakers presenting a wide range of topics relevant to the Syracuse community. Fifth-year architecture student, Hanneke van Deursen '20 (B.Arch) will represent the School of Architecture.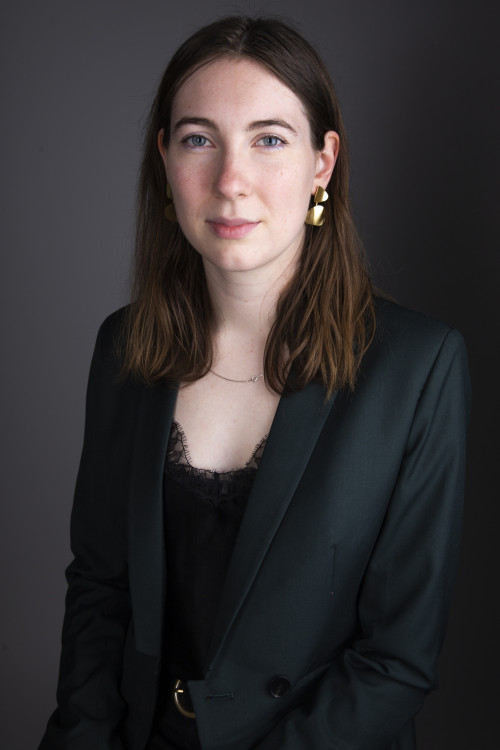 Hanneke van Dursen Credit: Aaron Kassman"By incorporating students from different schools, we fulfill the TEDx vision of sharing a multitude of innovative ideas while providing a platform for student voices to be heard," says Noel Bensalem '21, creative director of TEDx Syracuse University. "Our goal is an experience that will empower a diverse coalition with the platform to change audience attitudes for the better."
Over 60 students applied to speak at this year's conference and each underwent a two-week casting process that began in early November 2019. Applicants live auditioned in front of a panel of student judges, who evaluated presenters on their topic's relevance and significance, development, research and style. After receiving high rankings across the board for her presentation, van Deursen was asked to return for a callback audition and was chosen as one of the 11 student speakers—one representing each of the schools and colleges on campus—for this year's TEDx Syracuse University conference.
In her TED talk, "How Buildings Talk to Us," van Deursen hopes to share the underlying voice of architecture with a broader audience. Her fascination with the built environment has led her across the globe to explore and study the buildings and environments that speak to her. With the help of a research grant from the Office of Undergraduate Research and Creative Engagement (SOURCE), van Deursen spent a month in Manila last summer looking for the architectural traces of America's Neocolonial history.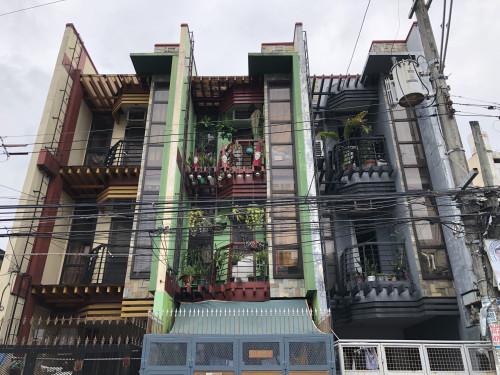 A house on Alejo Aquino Street in Manila, Philippines"I spent my time meeting with local architecture faculty, interviewing architecture students and documenting the typology I came to call Filipino Dream Houses," says van Deursen. "The work is both to call attention to the hidden neocolonial history between the Philippines and the United States and to celebrate the architectural appropriation of the American 'McMansion' aesthetic."
Using her research in the Philippines, "(In)Dependence and Identity: Exploring the Filipino Dream House," van Deursen will break down the layers of what a building could have to say.
"I am incredibly excited to be participating in this TEDx event alongside a talented group of student speakers," says van Deursen. "I am especially excited to share the power, whimsy and meaning of architecture with a broader audience. It is my hope that everyone can leave this talk feeling a bit more curious about the world around them."
TEDx Syracuse University is an independently organized TED event that stems from the original TED events that promote the mantra "ideas worth spreading"—where international leaders in their fields gather to speak and find inspiration from one another. The "x" denotes a local conference that seeks to educate and engage communities around the world by sharing in a TED-like experience.
The 2020 TEDx Syracuse University conference is slated to take place on Friday, Feb. 7, from 4–7 p.m.  in the Joyce Hergenhan Auditorium in Newhouse 3. The event is sold out, but will be livestreamed through the TEDx Syracuse University Facebook page, and the talks will be made available via the Tedx Talks YouTube channel.
A full list of speakers and a brief summary of their talks is available at ted.com/tedx/events/35872. For more information, contact tedxsyracuseuniversity@gmail.com.