On Tuesday, March 26, at 5:15 p.m.,Syracuse Architecture will host Zhu Pei as its second endowed L.C. Dillenback lecturer this semester.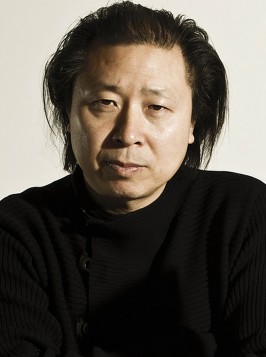 Notable Chinese architect and dean at the Central Academy of Fine Arts School of Architecture, Zhu Pei is considered to be at the vanguard of contemporary architecture in China.
Founded in 2005, Zhu Pei's Beijing-based firm, Studio Zhu-Pei is known for its cutting-edge integration of cultural roots and contemporary innovation and has been responsible for the design of numerous important civic buildings in China.
The firm recently completed the design of the Jingdezhen Historical Museum of Imperial Kiln, which pays homage to the city that was "born by kiln" and rose to economic prosperity over thousands of years through china-making. The museum—dedicated to the unique history of ceramics—draws inspiration from the special forms of the kilns, creating gallery spaces out of a series of hand-crafted vaulted structures. By maintaining a relatively low profile, the design encourages visitors to look out at the city, with direct sightlines to important monuments such as the Tang Dynasty pagoda.
"We expect visitors [to the museum] will have a chance to rethink upon the relationship between this city and its kilns, its past and its future," explains the architects.
Studio Zhu-Pei's extensive portfolio of work includes a wide range of built and ongoing projects from around the world, include a chapel in Ningbo, cultural and art center in Shouxian, Yang Liping Performing Arts Center, Minsheng Museum of Modern Art in Beijing, Olympic Control Center in Beijing, Chinese pavilion at the Venice Biennale in 2010, Dali Museum of Contemporary Art, Himalayan Cultural Centre in Tibet, and others.
Zhu Pei himself also boasts a long list of awards. His accolades include the Architectural Review Future Projects Award (2017), AIA Honor Award (2015), Courvoisier Design Award by Wallpaper (2009), Design for Asia Grand Award and Special Award for Culture from Hong Kong Design Centre (2008), Design Vanguard Award from Architectural Record (2007), China Award from Architectural Record (2005), World Architecture Community Award (2004), Special Merit Award by UNESCO and the International Union of Architects (1989), as well as being selected as an architecture jury member for the Mies van der Rohe Award, Hong Kong Design Week and Korea's International competitions.
In 2006 and 2007, Zhu Pei was commissioned by the Solomon R. Guggenheim Foundation to design the Guggenheim Art Pavilion in Abu Dhabi and the Guggenheim Museum in Beijing.
His work has been exhibited internationally at the Venice Biennale, the Sao Paulo Art Biennal, the Centre Pompidou in Paris, the Victoria and Albert Museum in the UK, the Dresden State Art Museum, the Aedes Architecture Forum and Kassel in Germany, Rome MAXXI Museum in Italy, and Harvard University.
Zhu Pei received a master of architecture degree from Tsinghua University and Master of Urban Design degree from UC Berkeley. He has taught at the Harvard School of Design and Columbia University Graduate School of Architecture, Planning and Preservation—two of the leading graduate programs in the world.

The L.C. Dillenback Lecture was established in memory of Lemuel Cross Dillenback, dean of SU's College of Fine Arts and Architecture from 1934 to 1957. Dillenback is credited with opening the program to modern architecture. The School of Architecture became a separate school at SU in 1958.