Florian Idenburg, RA, AIA-IA, and Jing Liu, co-founders and principals of award-winning architectural design firm SO - IL of New York City, will present the Syracuse University School of Architecture's inaugural Mark Robbins Lecture on January 19, 2017 at the AIA New York Center for Architecture. 
Doors at the Center on 536 LaGuardia Place will open at 6:00pm and the lecture will begin at 6:30pm. A Q&A segment will follow. The event is free and open to the public.
The Mark Robbins Lecture Fund was created in 2014 by alum and former School advisory board president Richard Gluckman M.Arch '71 (Gluckman Tang Architects) in honor of Mark Robbins M.Arch '82, dean of Syracuse Architecture from 2004 to 2012. The fund supports an annual lecture in New York City by nationally and internationally known architects, scholars, curators, theorists, and critics who are important contributors to the design disciplines.
"Having been in the practice of architecture for the past decade, starting from the last economic crisis to today's ideological crisis," says Idenburg and Liu, "we feel it's more urgent than ever that the discussions of how architecture can engage, catalyze and stir larger societal conversations take place in our schools. Throughout his enduring and diverse career, Mark Robbins has never ceased to cast a sharp eye on the deepest cultural and social issues in our cities. It is an honor to be the opening lecturers for what promises to become a great lecture series."
Florian Idenburg and Jing Liu co-founded SO – IL during the financial crisis of 2008, striving for progressive architecture beyond the cultural and economic constraints facing the discipline. SO – IL is noted for its experimentation within a range of media from temporary installations to large-scale built works.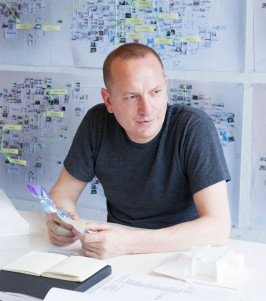 Florian Idenburg, RA, AIA-IA, co-founder and principal, SO - ILFlorian Idenburg received a master in architectural engineering from Delft University. Since 2007 he has been an architecture professor of practice at the Harvard University Graduate School of Design. Prior to founding SO – IL, he gained experience at the practice of Pritzker laureates Kazuyo Sejima + Ryue Nishizawa (SANAA) in Tokyo, where he led the design teams for the Glass Pavilion in Toledo, Ohio and The New Museum of Contemporary Art in New York City. He is the 2010 recipient of the Charlotte Köhler Prize, an award from the Prince Bernhard Royal Cultural Fund in the Netherlands for exceptional talent, and a 2014 finalist for the Prix de Rome.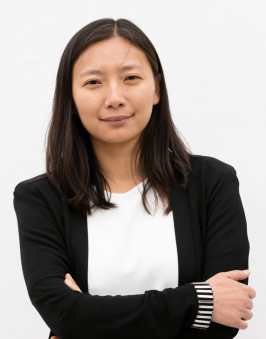 Jing Liu, co-founder and principal, SO - ILA native of China, Liu was educated in China, Japan, the U.K., and the U.S.; She received a master of architecture from the Tulane School of Architecture in New Orleans. Liu is a faculty member at The Graduate School of Architecture, Planning and Preservation at Columbia University, adviser for the master's thesis at Parsons The New School of Design, and an active board member at Van Alen Institute. Her interest lies in building cultural projects as an indispensable part of urban infrastructure.
Projects include Frieze Art Fair in New York City, Kukje Gallery in Seoul, and the CTF Museum in Hong Kong. Jing Liu has led SO – IL's exploration of new fabrication methods and confronted the socio-political issues of urban space through mediums outside the conventional architectural platform.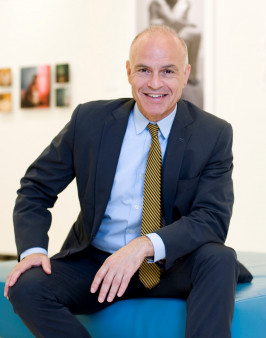 Mark Robbins, FAAR'97, president and CEO at the Academy of Rome. Mark Robbins was dean at Syracuse Architecture 2004-2012.Mark Robbins is an architect, artist, educator, and longtime advocate for art and design. In 2013 he became president of the American Academy in Rome—the preeminent overseas center for independent study and advanced research in the arts and humanities. He was previously executive director of the International Center of Photography in New York, an institution dedicated to the presentation and interpretation of the reproduced image.
From 2004 to 2012, as dean and professor at Syracuse University School of Architecture and University Senior Advisor on Architecture and Urban Initiatives, he had a transformative role on both the school and the city. While director of design at the National Endowment for the Arts, from 1999-2002, he led the development of an aggressive program to strengthen the presence of innovative design in the public realm.