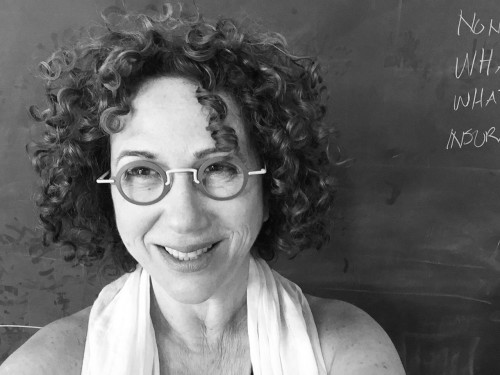 How can cities be developed in economically, environmentally and socially sustainable ways? Join us for a lecture by Eve Picker, Founder and CEO of Small Change, to learn how crowdfunding just might be the answer.
This special Archtober event is the first in the fall series of NYC Architecture + Real Estate events with Syracuse University's School of Architecture, and is supported by the Fetner Family Gift.
Lecture: 6:30–8pm
Reception, Meet & Greet: 8–8:30pm
Eve Picker
Eve is the founder & CEO of Small Change, a real estate equity crowdfunding platform. Small Change raises funds for meaningful real estate projects, providing impact investment opportunities to everyone who cares about cities and wants to make change. Amongst her many urban (ad)ventures, Eve's developed a dozen buildings in blighted neighborhoods, founded a non-profit called cityLAB and built Pittsburgh's first tiny house, organized a speaker series, launched a Pittsburgh e-zine called Pop City, and established downtown Pittsburgh's first co-working space. Eve has taught urban design and participated in Sustainable Design Assessment Teams for the American Institute of Architects in cities from Los Angeles to Springfield, Ohio. As an instigator for urban change, she draws upon a multidisciplinary background in architecture, city planning, urban design, real estate and community development.