Sara Bronin
Professor, Cornell University and Founder, National Zoning Atlas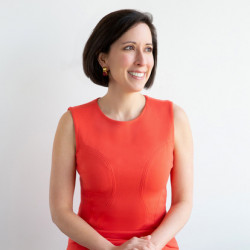 Sara Bronin is a Mexican-American architect, attorney, and policymaker specializing in property, land use, historic preservation, and climate change.  She was recently confirmed by the Senate to serve as Chair of the U.S. Advisory Council on Historic Preservation and is a professor (on leave) from Cornell University. She founded the National Zoning Atlas and is writing the forthcoming book, Key to the City.  She was educated at Yale Law School (Truman Scholar), Oxford (Rhodes Scholar), and the University of Texas.  
Introducing The National Zoning Atlas 
Zoning laws, adopted by perhaps 30,000 local governments across the country, dictate much of what can be built in the United States.  This lecture will introduce the National Zoning Atlas, an ongoing effort to translate and standardize the country's zoning codes into a single online resource.  The Atlas aims to unlock research about zoning laws, which have direct impacts on housing availability, transportation systems, the environment, economic opportunity, educational opportunity, and our food supply.  Professor Bronin will discuss the why, what, who, and how of this important project.