Drawn from the art insurance lexicon, the term "salvage art" refers to works removed from art market circulation due to accidental damage. These salvage pieces are subject to a peculiar and transformative actuarial logic: Once "total loss" status has been declared and indemnification has been paid, salvage art is considered officially devoid of value. Its objects are cast into art's nether world, no longer alive for the market, gallery or museum system, but often still relatively
intact. Salvage art is liberated from the burden of constant valuation and the obligation of exchange yet abandoned to the invisibility of perpetual storage.
Founded by Elka Krajewska, the Salvage Art Institute (SAI) supplies a refuge for salvaged art pieces. The survival of salvage art past its total devaluation challenges our common understanding of where art ends, disturbing our sense of the distinction between art and nonart. SAI offers a platform for exposing, viewing and encountering salvage art and provides a forum for engaging the financial, aesthetic and social techniques of its value regulation.
SAI's mandate, however, is to maintain the zero-value of its no longer art inventory. No Longer Art: Salvage Art Institute, the first public appearance of SAI, followed this objective, simultaneously opening the inventory to scrutiny while suspending the force of attraction between its objects and value. Conceived by Elka Krajewska and Mark Wasiuta and produced by SAI and Columbia University Graduate School of Architecture, Planning and Preservation's Exhibitions program, No Longer Art: Salvage Art Institute was first shown at the Arthur Ross Architecture Gallery in New York in 2012.
No Longer Art: Salvage Art Institute was last shown at the Museo de Arte Zapopan in Mexico from the Fall of 2018 to the Spring of 2019. In the context of the Covid-19 pandemic SAI has been operating as if "on a back burner," pursuing more subtle engagements, focusing on discussions, interviews and meeting rooms of all kinds, and on covert activations of the inventory in the real world.
For the full list of SAI policies please visit salvageartinstitute.org.
SAI operates under the fiscal sponsorship of Allied Productions, Inc.
Elka Krajewska – Founder of Salvage Art Institute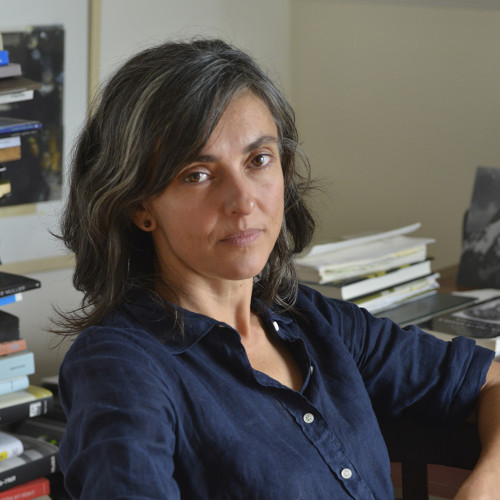 Matthew Wagstaffe – Officer of Salvage Art Institute