The School of Architecture has announced the addition of Nitya Charugundla '20 (B.Arch.) to its advisory board.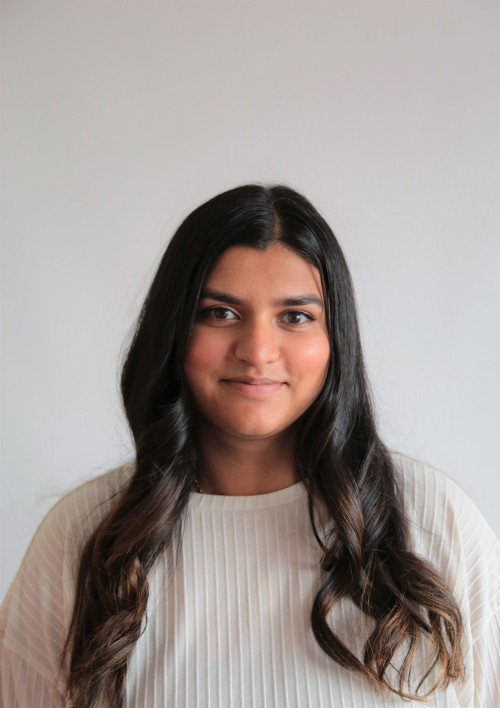 Nitya Charugundla '20 (B.Arch.)Charugundla is an architectural designer at Flansburgh Architects in Boston, Mass. where she has worked on projects such as Nauset Regional High School, Bartlett High School, Cotuit Center of the Arts and Lawrence Academy.
A native of New York City, Charugundla is a graduate of Marymount School of New York. She earned a Bachelor of Architecture degree in 2020 from Syracuse University's School of Architecture. During her time on campus, Charugundla was involved in several student organizations including the Fashion and Design Society set team, Women in Design, American Institute of Architecture Students, Architecture Student Ambassadors and Architecture Student Organization (ASO) and was a member of the Eta chapter of Alpha Xi Delta at Syracuse. She also holds a certification from the summer program at the Institute of Classical Architecture & Art.
Prior to graduation, Charugundla interned with ParallelProjects, where she assisted the research and design team in finding ways to achieve innovative exhibition design for clients, and Vincent Troccia Architects, where she conducted field verifications and edited drawings for retail and commercial projects.
Charugundla is a freelance product designer and is founder of Lilac Suns, a woman of color-owned artistry shop based in New York that she founded as a happiness project during the pandemic, where she sells original art prints, photography and more.
In 2021, a gift by Charugundla established the Nitya Charugundla '20 Scholarship. Ignited by her to passion for supporting and alleviating the financial burden for the next generation of architecture students, the scholarship is awarded to undergraduate students enrolled in the School of Architecture whose backgrounds and experiences allow them to bring diverse perspectives to the school.
"We are delighted to welcome Nitya to the School's advisory board," says Michael Speaks, dean of the School of Architecture. "Her commitment to our students is exemplified by her generosity through scholarship, which will impact architecture students for years to come. We look forward to having Nitya join us back on campus this fall."
"I am hopeful that joining the advisory board at the School of Architecture will give me the opportunity to make a meaningful impact," says Charugundla. "As a recent graduate, I'm happy that I will be able to share opinions based on lived experience and am most looking forward to being able to make positive changes for current students and alumni."