The School of Architecture has announced the addition of Tya Winn '09 (B.Arch) to its advisory board. Winn is the Executive Director of the Community Design Collaborative, a Philadelphia-based architectural nonprofit best known for providing pro bono preliminary design services.
As an advocate for affordable housing and community development in Philadelphia, Winn has focused much of her career on real estate and economic development, creative place-making and urban revitalization.
She recently joined the Collaborative after three years at Habitat for Humanity Philadelphia, where she served as the director of project planning and design. Prior to Habitat, Winn worked for the Philadelphia Housing Authority and spent several years at Logan CDC in North Philadelphia managing programs and working with their real estate development portfolio.
"Tya is among our most accomplished alumni and she brings a new focus and energy to the board and to all of our efforts as we create a more just, equitable, diverse and inclusive school," says Michael Speaks, dean of the School of Architecture. "We are proud to recognize her as an alumna, thrilled to have her join the board and look forward to working with her as we enter this new year with all the challenges and opportunities it offers."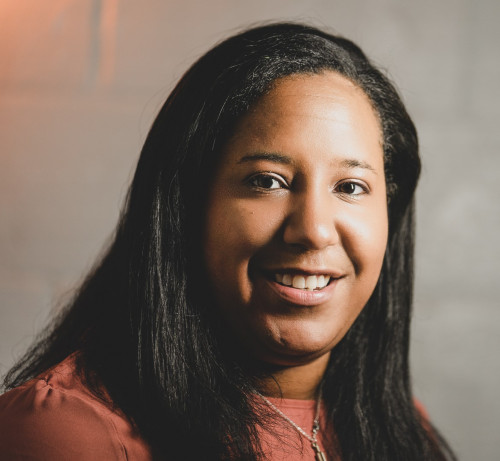 Credit: Copyright 2018 joel*avery CREATiVENESSWinn is the third executive director in the 30-year history of the Collaborative, and its first Black leader. As a trained architect, she brings to the organization a deep understanding of the Philadelphia design and community development landscape and is passionate about making the built environment's contribution to racial equity a priority.
Under her leadership, Winn plans to advance the Collaborative's vision of a world where all communities have access to critical resources necessary for driving development of their own built environment.
In addition to her duties at the Collaborative, Winn serves as the Public Member on the AIA Philadelphia Board of Directors and teaches real estate development at Thomas Jefferson University and community development at Temple University.
She sits on the boards of Families Forward Philadelphia—a family shelter combating homelessness—and the National Organization of Minority Architects and is President Emeritus of PhilaNOMA. Winn also volunteers her time on behalf of Dark Matter University, Project Pipeline, StreetBoxPHL and Community Transformation Partners.
As the 2016 Stewardson Keefe Lebrun Travel Grant recipient, Winn traveled to 10 international cities observing the design of public and social housing. Her research project "Public Architecture for Public Good" set out to understand the variations in public housing and the effect different political structures or treatment of public housing had on quality of life for end users. And in 2019, she was honored by the Philadelphia Association of Community Development Corporations (PACDC) with the Rising Star Award.
"My experiences at Syracuse University had a strong influence on my professional trajectory. I am proud to join the Advisory Board and serve as a resource and advocate for current and future students," says Winn. "The architecture field is having its introspective moment and I believe it will have a profound impact on the future of how we educate the next generation of practitioners."
Winn holds a Master of Architecture specializing in Urban Design from the University of Pennsylvania and a Bachelor of Architecture from Syracuse University.
In practice, Winn focuses on the revitalization of urban communities and how experience of the built environment shapes perceptions of place.