On August 6, 1945, when Keiko Ogura was 8 years old, she was exposed to the atomic bomb 2.4km away from the hypocenter. Now, as the Hiroshima Peace Culture Foundation's official storyteller, she shares her testimony worldwide. We are honored to have her as our guest in October.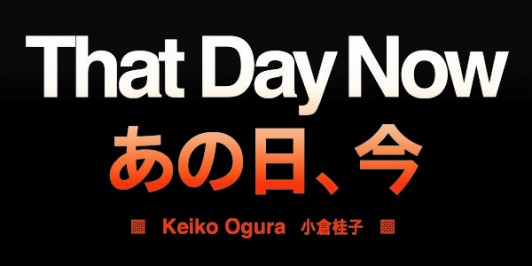 Across many Schools and Colleges at Syracuse University, and in partnership with the extended Syracuse community, Syracuse University will examine the current relevance of the 1945 atomic attacks on Hiroshima and Nagasaki, Japan. A series of public events and exhibitions will be organized around Ms. Ogura's visit. Keiko Ogura is one of the few remaining English speaking survivors of the Hiroshima bombing.
Hiroshima survivor, activist, and storyteller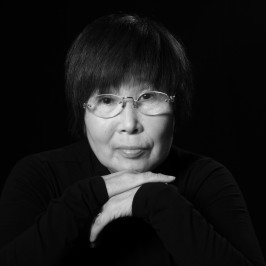 Ms. Keiko Ogura (Photo Credit: Darrell Miho)Keiko Ogura graduated from Hiroshima Jogakuin University in 1959. In 1962, she married Mr. Kaoru Ogura,  director of Hiroshima Peace Memorial Museum and Secretary General of Hiroshima Peace Culture Foundation. His work engaged in the promotion of A-bomb exhibitions outside Japan. Following her husband's death in 1979, Ogura began working for Hiroshima herself and deepened international exchanges with writers and journalists, becoming an interpreting coordinator for peace-movement visitors from abroad. In 1984, she established Hiroshima Interpreters for Peace and published Hiroshima Handbook, Hiroshima Peace Park Guide, Hip's Hiroshima Guide and One Day in Hiroshima. She was delegated as the official teller of Hiroshima A-bomb experience in English by Hiroshima Peace Culture Foundation in 2011.
Event schedule
August 23 - November 26
Exhibition: That Day Now: Shadows Cast by Hiroshima
Everson Museum of Art
Curated by the Canary Project and Yutaka Sho, the show will include original artwork by Syracuse University art and architecture students.

October 19 - November 3
Installation: "That Day Now: Shadows Cast by Hiroshima"
Slocum Hall Marble Room

October 22, 6pm
Video Projection: "After Hiroshima Mon Amour" and "Let Me Count the Ways"
Slocum Auditorium
Ms. Ogura will be present.
October 23, 4:30-6pm
Lecture by Ms. Ogura
Sponsored by the School of Education
Gifford Auditorium, Huntington Beard Crouse (HBC) Hall

October 24
Ms. Ogura meets with local high school students in the morning at Everson Museum of Art

5:30pm: "Warped by Time, Shaped by History: The Art & Architecture of That Day Now"
Opening remarks by Keiko Ogura + panel discussion + reception
Slocum Hall Atrium
Panelists: Yutaka Sho, Associate Professor, Syracuse Architecture; Edward Morris, Professor of Practice and Director of The Canary Lab, Syracuse Transmedia, VPA; Linda Zhang, Harry der Boghosian Fellow, Syracuse Architecture;Annette Behrens, Artist
Exhibition opening reception for "That Day Now: Shadows Cast by Hiroshima-Slocum,"  an installation designed to encourage visitors to encounter art and architecture of the nuclear age through books, videos and images
October 23 - 25 - 26 - 27
Ms. Ogura meets with various community groups, students, media
October 25, 3pm-4pm
Hiroshima Dark Tourism
A conversation with Ms. Keiko Ogura; Daniel Pacheco, Peter A. Horvitz Endowed Chair in Journalism Innovation (Newhouse); Yutaka Sho (Architecture)
Hergenhan Auditorium, 140 Newhouse III
Discussion participants, and only the participants, may sign-up for a virtual reality video workshop to experience the moment the A-bomb was dropped in Hiroshima, created by the students at Hiroshima Fukuyama Technical High School. The workshop will take place immediately after the conversation from 4 p.m. and 7 p.m., and the next day Thursday Oct. 26th from 11 a.m. to 2 p.m. at the Alan Gerry Innovation Lab.
October 26, 5:30pm
Everson Museum
Open conversation with Keiko Ogura

October 28, 9am-6pm
LLL / Moynihan Symposium: That Day in 1945: Effects of the Atomic Bombs in Post-WWII Japanese Culture
Slocum Hall Auditorium

October 30
Individual / small group meetings with Ms. Ogura, available by appointment; email for information.
Slocum Hall Marble Room

November 16
Closing reception for That Day Now: Shadows Cast by Hiroshima
Everson Museum of Art
More about  Keiko Ogura
Peace related issues
Giving a speech as a witness as an Hiroshima A-bomb survivor
'Simulated Antinuclear Tribunal' (Nuremberg, Germany) in February 1983 Brazil (Rio de Janeiro)
Inter Action Council in Hiroshima (OB Summit) in April 2010
NPDI in Hiroshima in April 2015
Pomona College (Claremont, California, USA) in October 2016
New York University (New York) in March 2017
Meeting more nuclear victims outside of Japan and exchanged experiences
First Global Nuclear Victims Conference in New York in September 1987
Second Global Nuclear Victims Conference in Berlin in September 1992
Exhibition of the B 29 Enola Gay, in Washington DC in December 2003
Films and books as a field coordinator (1984 – )
Greek TV program produced by 'War Zone' - Hiroshima, Sadako, kam1kaze Children of Armageddon (France Documentary Film) - Three generations of Hiroshima survivors
Bomb Under Ground (USA Documentary) - Mobilized students worked underground
American Project (USA Documentary) - Message to American high school students
My Small Steps from Hiroshima (NHK World program) August 6, 2016
Book by Peter Wyden (USA) "Day One· Before Hiroshima and After" 1984 Book by Sally Sara (Australia) - Story of Hiroshima Survivor
Book by Rahna Reiko Rizzuto (USA) "Hiroshima in the Morning" 2011 Book by Ari Beser (USA) "The Nuclear Family" 2015
Testimony
"That Day Now" sponsorship
The Japan Foundation
Hiroshima Peace Memorial Museum
Hiroshima Fukuyama Technical High School
Hiroshima Motomachi High School
Everson Museum of Art
Clear Path for Veterans
Syracuse City School District
Gabe Nugent
Barclay Damon
Syracuse University units/programs, including: the School of Architecture; The Canary Lab at the College of Visual and Performing Arts; Office of the Vice Chancellor for Academic Affairs; the East Asia Program at Moynihan Institute of Global Affairs; Syracuse University Galleries; the Maxwell School of Citizenship and Public Affairs; Institute for Veteran and Military Affairs; the School of Education; the Humanities Center; Languages, Literatures and Linguistics at Arts and Sciences; Syracuse University Study Abroad; the Center for Human Policy; the S.I. Newhouse School of Public Communications; the Syracuse University libraries, and the Disability Cultural Center.
(by Elaine Wackerow with Yutaka Sho and Edward Morris)