Meet up with Syracuse Architecture alumni while you're at the conference!
Hyatt Regency Orlando, Room Celebration 14
5-7pm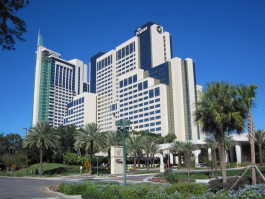 If you'll be attending the AIA 2017 national convention in Orlando, please stop by our alumni reception and enjoy complimentary drinks and hors d'oeuvres while mingling with fellow Syracuse Architecture alumni and representatives from campus.  We look forward to seeing you there!
Please register and share with your fellow alumni! For more information, please contact Sherry Hayes at slhayes@syr.edu or 315.443.0271.