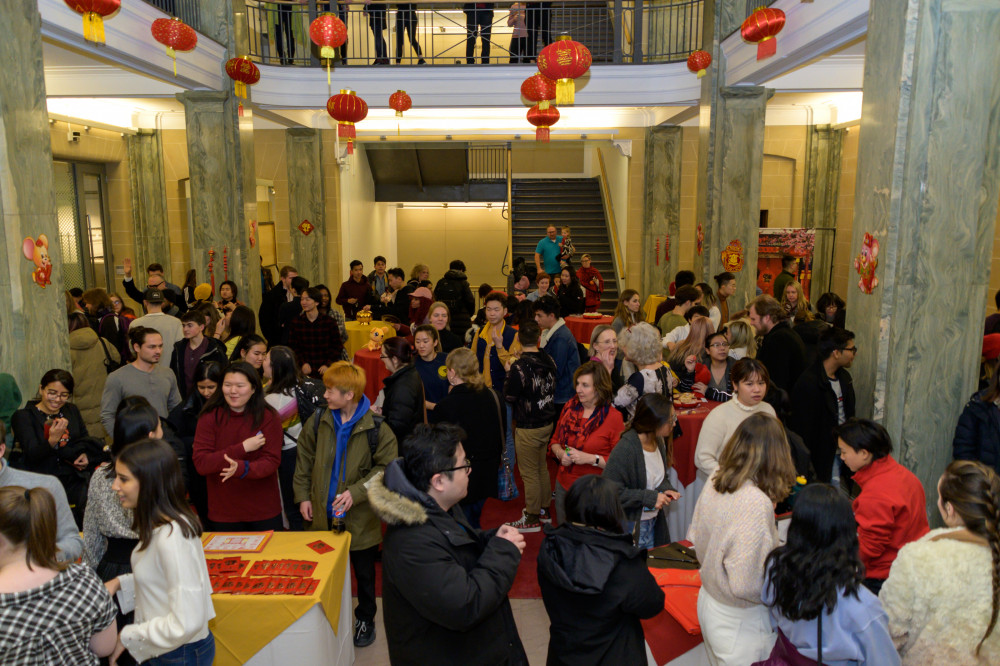 Syracuse University students, faculty, and staff are invited to a special cultural event in Slocum Hall to celebrate the upcoming New Year. International students at Syracuse Architecture are organizing the event in collaboration with Dean Michael Speaks.
The Slocum Hall atrium will be transformed into a festival-like atmosphere where students can take a break from the pressures of studio life and engage in activities such as calligraphy, zodiac study, paper cutting, and fan painting. A variety of dishes will be served including dumplings, spring rolls, fried rice, chocolate coins, and traditional candies. A series of short presentations about East Asian culture and architecture, featuring School of Architecture faculty, is also planned.
The lecture portion will begin at 5:15 p.m. ET and will be live streamed on Zoom. If you would like to attend that portion remotely, please complete the registration form below to receive the Zoom link.