Our Syracuse Architecture graduate ambassadors are current graduate students who play pivotal roles in leadership by building and facilitating a community within the graduate program. They engage with new and current graduate students, as well as participate in activities to encourage research awareness and innovation; They're available to answer questions for prospective students about the curriculum, and, more importantly, to share their own personal experiences as Syracuse Architecture graduate students.
Incoming students are paired with our Graduate Ambassadors to provide peer mentoring throughout your experience in the Master's program in the School of Architecture.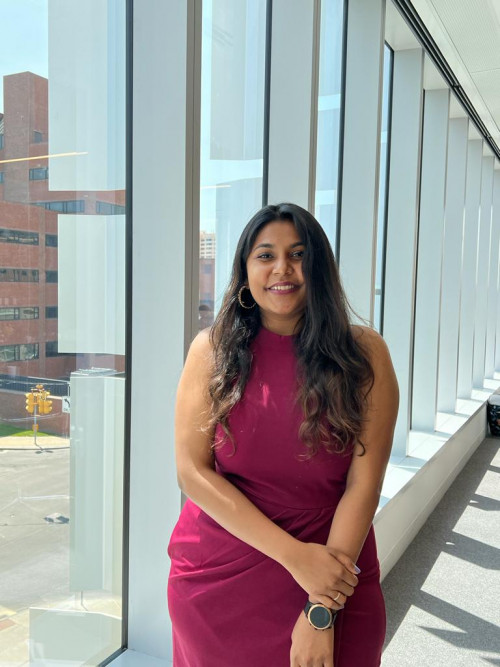 Priyal Chheda
A Master of Science student in the field of Architecture, currently pursuing my studies at Syracuse University along with CASSE (Certificate of Advanced Study in Sustainable Enterprise). I am a licensed Architect in India with a history of working in the sustainability sector and a certified Sustainable Consultant from Syracuse University. I believe I have strong leadership qualities and enjoy working in collaborative environments. My skillset can help businesses strengthen their sustainability performance and help reduce their impact on the earth.
I selected Syracuse University because I believe this university can strengthen my career in the field of sustainability and can provide a sense of community. Syracuse University School of Architecture has definitely helped me gain confidence in myself and a new lens on Architecture. I am glad to be a part of Syracuse University, as where I am today wouldn't be possible without the support of the professors, staff, and admin department. 
Go Orange!!
My name is Morgan Noone and I am entering my fourth year (yes, fourth) in the Master of Architecture program. My undergraduate degree was a dual major in Cinema & Screen Studies and Theater: Acting & Directing, with a minor French. I chose to extend my time at Syracuse to four years so that I could take advantage of various opportunities such as Research Internships, Teaching Assistantships and serving on various executive boards in the School of Architecture. I am the Teaching Mentor for the School of Architecture and have served on Curriculum Committee as well as the DEI Committee.
In addition to my roles in the School of Architecture, I have also added the Certificate of Advanced Study in Sustainable Enterprise (CASSE) Program to my degree because I'm passionate about research and implementation of sustainable materials both in and beyond architecture. This summer I am in Rwanda working on growing acoustic panels made from mycelium - an opportunity that arose out of a research internship I have been working on for the past two years.
I am very excited to be serving as the President of the Graduate Students of Architecture this upcoming school year. Hopefully as my record shows, I'm very passionate about education and want to make sure each student feels supported, challenged and able to take advantage of every opportunity possible.
Jake Paige
I'm a second-year graduate student in the M. Arch program. In addition, I am a Teaching Assistant working towards a Certificate in University Teaching. I earned a Bachelor of Science in architecture from the University of Massachusetts Amherst. Beforehand, I obtained an architecture engineering + technology Associate of Science from Capital Community College in Hartford, Connecticut, and worked as a designer for 5 years at Dennis Group, a design-build firm specializing in food production facilities.
Most of my professional career was spent converting an existing warehouse into an ice cream and candy production plant. I was a part of the process, from preliminary design to overseeing construction. Outside of school, you can find me at the rock climbing gym, hiking a mountain, or just being outdoors in general. But, of course, my cat Charlie is the best reason to come back to my apartment in Westcott. Around there, I have low-key video game trivia/Tetris parties and dabble with Jazz guitar.
I chose Syracuse for its approach to human-centered design and its focus on storytelling through innovative mediums. In addition, my mentors, who were some of the most empathetic and grounded architects I've worked with, graduated from Syracuse. The M.Arch program has provided opportunities in line with these interests and values; it has given me the freedom to explore unique and personal conditions creatively. After school, I wish to remain in academia as a researching professor and practicing architect.
It feels good to say that I'm delighted with my choice; I genuinely believe that what sets Syracuse apart from other schools in the warm community (likely due to the cold winter), and I look forward to sharing the program with you!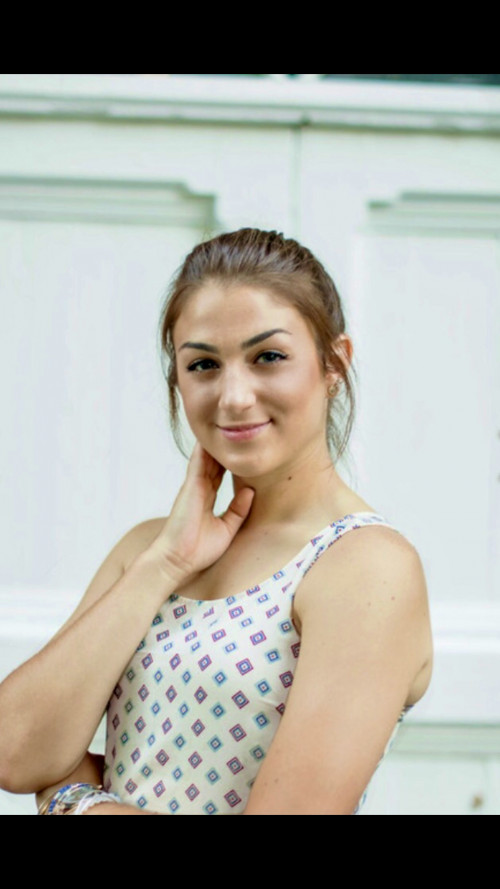 Kaylee Holmes
Hi, I'm Kaylee Holmes! I graduated from Hobart and William Smith Colleges in 2021 with a Bachelor of Art in Architectural Studies and a minor in Business. My path into architecture was a bit unconventional. I originally pursued biology and did not move into the discipline of architecture until my junior year. After numerous summer courses and a fully pack schedule, I was able to graduate on time in field I was truly passion about. In looking for a strong architecture program, I found myself drawn to Syracuse University. Looking back on my first year, I found the curriculum both rigorous and rewarding. Not only have I gained a diverse set of experiences and skills, but also have create invaluable relationships with my professors and peers. Upon graduation, I plan to focus on earning my architecture license, and practice in Boston, Massachusetts.
Hello, I am Tru and I am originally from Vietnam. I graduated from University of Maryland-College Park with a B.S. in Civil Engineering. Upon graduation, I realized that I did not want to work as a Civil Engineer, so I became a mechanic and heavy equipment operator in the US Navy for 6 years. After that chapter, I spent 2 years traveling intermittently and figuring out my next step. Finally, I decided to take a leap of faith into the field of Architecture—an affinity which I lacked the confidence to pursue in undergrad. Why Syracuse University? It came down to 3 choices, and in the end, I went with my instincts. It just felt right, and it still does one whole year later.
My plan for after grad school is still unclear. The dream is to somehow help improve our habitats and communities while fulfilling my life-long ambition, which is to experience every place on Earth (and outside of it, too, if possible). Aside from traveling, I enjoy DIY-ing, puzzles, and dabbling. My current motto is: Wander, Discover, Create *Not necessarily in that order*
Undergraduate Education – Bachelor of Arts in Architectural Studies and Political Science

Interests / Hobbies – Working out, going to concerts, and traveling!

Why I Chose Syracuse – As a Syracuse native, I chose this University because it is an institution that I always looked up to since I was a kid. My grandmother previously graduated from here with a master's in education and I wanted to expand my family's history at the university. I plan to graduate in the Spring of '23 and I hope to start the path towards architectural licensure. The overall goal is to work commercially on large scale projects. A dream project of mine would consist of either an airport, hotel, or amusement park.