Loungta (in progress)
A film about artist Wang Yiming's land art that captures his art creation process in Tibet from 2017 to 2020 and in Europe in 2022.
Directed by Deng Wei
Wang Yiming, subject of Loungta
Run time: 45 minutes; Chinese with English subtitles
Deng Wei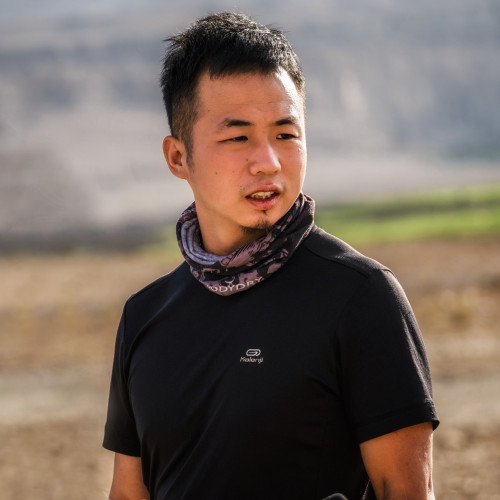 Deng Wei earned his B.A. and M.A. degrees in Film and Visual Arts at the Central Academy of Fine Arts. His graduate work, Home, won the "Thousand Miles" Award and Top Prize for Graduate Works and was collected by the Central Academy of Fine Arts Museum. He is currently teaching at the School of Architecture, South China University of Technology. Other works like Kora, Patākā and Waiting for the Wind: Series of Images were shown in the Today Art Museum, 21 Space Art Museum and Coast Gallery Art Museum, Enjoy Art Museum. The first feature documentary "Father" was nominated by the 2020 Golden Horse Film Festival for Best Documentary and won Feature Documentary Award at 2021 DOXA Documentary Film Festival.