Father (2020)
In this award-winning film, filmmaker Deng Wei's grandfather Zuogui has been blind since the age of three, living most of his life as a fortune teller and raising many children. Now approaching the final chapter of his life, Zuogui lives a life of bitter discontent toward his son (and Wei's father) Donggu, a businessman who is set on earning the respect not afforded him as a child. Donggu works as a property developer to provide his family with a good life, but when a job-site accident forces him into financial hardship, it prompts a re-examination of his priorities and values—one that may lead the father and son to finally form a bond of respect, perhaps even love.
Set against the vast transformation and economic change within contemporary Chinese society, Wei's quiet fly-on-the-wall cinematography captures the fraught relationship between his father and grandfather as they negotiate past resentments and an uncertain future.
Directed by Deng Wei
First released November 8, 2020
Run time: 96 minutes; Chinese with English subtitles
Awards
Winner, Best Documentary Feature, 18th Annual ReelHeART International Film And Screenplay Festival (2022)
Winner, Golden Dove Award, International Competition Long Documentary and Animated Film, 64th Leipzig DOK Festival (2021)
Winner, Grand Jury Award Janine Bazin for Best Feature Film, 36th Entrevues Belfort Film Festival (2021)
Winner, Emerging Director Award, Documentary Feature, 44th Asian American International Film Festival (2021)
Winner, Feature Documentary Award, Best Documentary, 20th DOXA Documentary Film Festival, (2021)
Winner, Best Documentary, Foreign Film Category, Kadoma International Film Festival (2021)
Deng Wei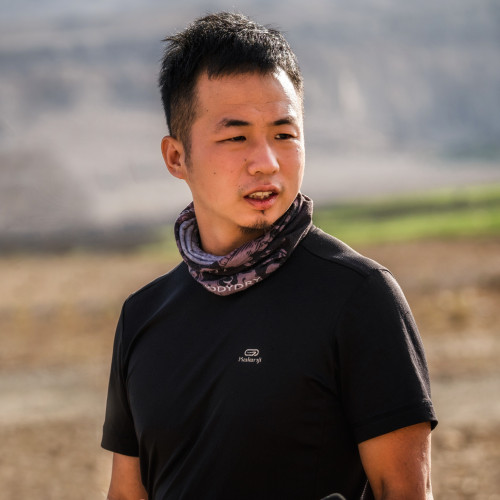 Deng Wei earned his B.A. and M.A. degrees in Film and Visual Arts at the Central Academy of Fine Arts (CAFA). His graduate work, Home, won the "Thousand Miles" Award and Top Prize for Graduate Works and was collected by the Central Academy of Fine Arts Museum.
Wei is currently a Fine Arts PhD candidate at CAFA and teaches at the School of Architecture, South China University of Technology. Several of his film works were screened at Cinémathèque Française, Today Art Museum, 21 Space Art Museum, CAFA Art Museum, and others.
Wei's first feature documentary "Father" was nominated by the 61st Cartagena International Film Festival (2022) and 57th Golden Horse Film Festival (2020) for Best Documentary and won Feature Documentary Award at the 20th DOXA Documentary Film Festival (2021).