Our Syracuse Architecture graduate ambassadors are current graduate students who play pivotal roles in leadership by building and facilitating a community within the graduate program. They engage with new and current graduate students, as well as participate in activities to encourage research awareness and innovation; They're available to answer questions for prospective students about the curriculum, and, more importantly, to share their own personal experiences as Syracuse Architecture graduate students.
Sou Fang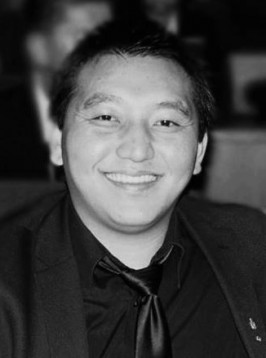 I graduated from the University of San Diego with a B.A. in architecture. I chose to pursue an M.Arch I degree at Syracuse University due to the research and teaching assistantship opportunities that the School of Architecture offers to graduate students. My primary interests are in architectural and urban design strategies in relation to building energy modeling and urban political economy. During my free time, I enjoy golf, tennis, and dance (hip-hop choreography, b-boying).

Doris Xin Ge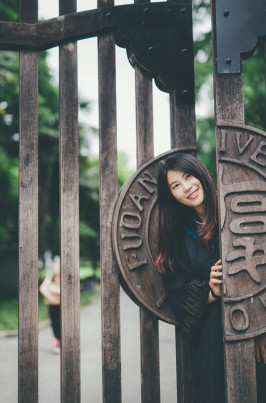 I'm a first-year graduate student in M. Arch with a bachelor degree in advertising from Fudan University, Shanghai, China. In my freshman year, I found architecture very interesting and started to auditory some design classes in Tongji University. After experiencing AA Shanghai Summer School, I decided to pursue a graduate degree in architecture.  As a student without design background, I was looking for a school with both theoretical and technical curriculum. Syracuse University had met my every need; it provides varied interesting curriculum. Career is also another important consideration for the graduate program. Syracuse University has great career services which provide helpful career information following a resume to portfolio timeline, as well as tips on different types of interview since the first year. Also, Syracuse has an amazing campus and lots of sports games for architecture students to enjoy when they relax. I'd love to help more prospective students to find their right school and show them the awesomeness of Syracuse University.
Sebastien Simonnet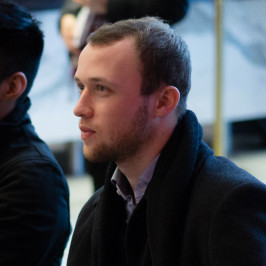 I am a third year graduate student with an undergraduate B.S. in architecture from the University of Illinois at Urbana-Champaign. I began my undergraduate studies in civil structural engineering and then transferred into architecture. Therefore, when it came to choosing a graduate school, I wanted a program that would provide a pedagogy and curriculum I had not yet experienced. At the University of Illinois the curriculum was technical- and building systems-oriented; with this foundation of knowledge I became very interested in continuing my studies in a more research-based and theoretical environment. I chose Syracuse University because of this rigorous but exciting course work and research. Syracuse provides exposure to faculty and ideas on the cutting edge of architectural design and thinking.
Upon visiting Syracuse, and speaking to then current students, it became clear that this was an environment where I would be able to challenge conventions and explore alternative architectural realities while still having to occasionally ground them within our present reality—a collaboration in research that occurs not only inside the studio, but also made available to graduate students in support of faculty research. The School offers students roles of leadership and responsibility in regards to both undergraduate students and faculty.

Of course, what comes with pursuing a graduate degree is a lot of studying and work. Nevertheless, what has been passed on to us, and what we as a group try now to pass on to those who follow, is our sense of community. As a group of architecture graduate students across the years we spend many weekend nights together, finding it imperative to find time to sit back and relax in support of each other and our own mental health.
Zexi Tang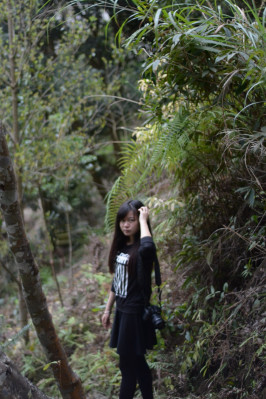 Growing up in a family of architects helped to cultivate my interest in architecture design. I spent three years studying architecture in Australia and earned a bachelor's degree in architecture design. Upon participating in all the Australian "Open" days—when famous, well-designed houses and buildings are opened to the public—I observed and admired all the masterpieces and was inspired by their distinctive forms and structural rhythm. The concept of form following function motivated me to explore architecture at a deeper level.
In the past few years here, I've learned about the beauty of spatial distribution of Japanese houses, experienced the perfectly conserved historic buildings in Europe, and witnessed the evolution of architecture. The miracle of American architecture is what I hope to discover. Syracuse University is one of the top universities in architecture field. An atmosphere of study is highly encouraged. One of my friends who I truly admire graduated from Syracuse University. The knowledge she received is what I am pursuing. I am convinced that the advanced training I am receiving at Syracuse will contribute greatly to my qualifications and professional development.
I am interested in photography. The Syracuse campus really provides me the opportunity to take good photos!