Syracuse Architecture dean Michael Speaks announces the following academic leadership appointments, effective July 1, 2016:
Associate Professor Lawrence Davis will take on the role of new undergraduate program chair; Associate Professor Brian Lonsway will be the new chair of the School's graduate programs. Professor Julia Czerniak has been re-appointed as associate dean, a role she assumed in July 2014.
"We're extremely fortunate to have these three outstanding, committed educators as leaders of our academic programming," says Dean Speaks. "Each brings unique perspective and a breadth of experience to not only support, but enrich the School's academic vision and future initiatives. I look forward to working closely with this team and excited about what lies ahead for our faculty and students."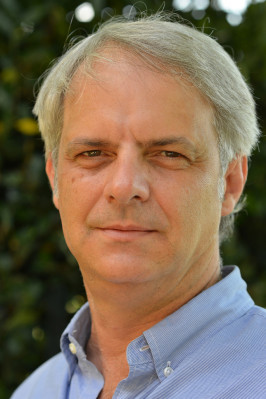 Associate Professor Lawrence Davis, new undergraduate chair eff 07.01Lawrence Davis received a bachelor of architecture degree from the University of Cincinnati and a master of architecture degree from Columbia University. He is a NYS registered architect who maintains an active practice. He previously held the role of undergraduate chair at Syracuse Architecture, from 2003-2007. From 2007-2012 he served as coordinator of the School's noted study abroad program in Florence. The primary subject of inquiry for Lawrence Davis in his practice, research, and much of his teaching is the study of the exurban built environment. Davis follows Associate Professor Timothy Stenson in his role as chair.
Says Davis, "I am looking forward to working with the School and University community, as well as alums and others across the discipline, to make architectural education at Syracuse even more progressively responsive to the circumstances of our world in the mid-21st century. ​"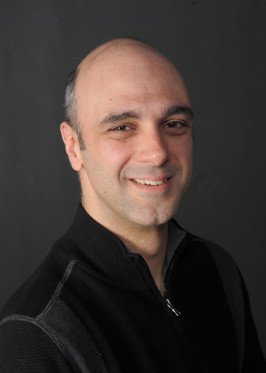 Associate Professor Brian Lonsway, new graduate chair eff 07.01Brian Lonsway received a bachelor of arts in architecture from Washington University, St. Louis, and a master of architecture from Columbia University. He is an architectural theorist whose current research centers on exploring the inherent transdisciplinary of design, and the intersection of disciplinary and professional identities with alternative models of design practice. With Kathleen Brandt, Lonsway is co-creator and co-director of Thinklab, an experimental media environment to foster alternative practices of transdisciplinary design inquiry at Syracuse University. Through their design practice KBLstudio, Lonsway and Brandt conceived and designed  the graduate program's Einhorn 21st Century Design Studio, launched in spring 2014. In his new role, Brian Lonsway follows Associate Professor Jean-François Bédard, graduate chair since 2014.
"I feel fortunate to step into the role of graduate program chair at this time," says Brian Lonsway. "The first class of our new Design |Energy| Futures MS degree will be entering next year, and both the educational and professional landscapes of architecture are in the midst of exciting changes.  I'm really looking forward to working with everyone at the school to move us to the forefront of these changes, especially as we look towards preparing students for the increasingly complex and multidisciplinary project of architecture."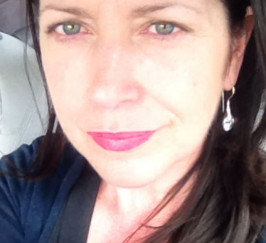 Professor Julia Czerniak will continue in her role as associate dean, eff. 07.01Julia Czerniak received a bachelor of science in landscape architecture from Penn State, a research master of architecture from Mackintosh School of Architecture in Glasgow, and a master of architecture from Princeton University. At Syracuse Architecture she teaches architectural studios as well as seminars on landscape theory and criticism. Through her design practice, CLEAR, and previously as the inaugural director of UPSTATE: the School of Architecture's former Center for Design, Research and Real Estate, her research and practice draw on the intersection of these disciplines. In fall 2014, Czerniak directed the Mayors' Institute on City Design (MICD) regional session, held in Syracuse.
"I am thrilled to be continuing as associate dean for another term, working closely with Dean Speaks, the faculty, staff and students," says Czerniak. "We are well poised as a school to move forward on a variety of exciting initiatives. I am particularly interested in focusing on programs and policies that support the development of junior faculty, as well as taking a fresh look at our global programs."