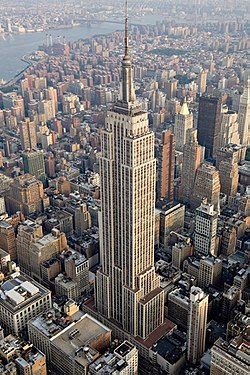 The program's home is the Syracuse Fisher Center, located in the heart of Manhattan's midtown east and overlooking Madison Avenue. From here, students analyze, discuss, and visualize the forces that constantly reshape the city, from real estate to policy to urban design.

When dealing with composite urban issues, collaboration is necessary. The core of the program is a coordinated design studio  and real estate development seminar, which combines the design of architectural form, land use, and zoning policy with development, market analysis, and financial modeling. Students work in teams to create architectural and development proposals for specific neighborhoods, with sites ranging from the South Bronx to the Gowanus Canal and out to the coastal reaches of Jamaica Bay. Additionally, courses in city planning, eco-urban systems, and the politics of architecture provide different frames to understand the city and how it works.
Learning from New York also means getting out in the field, beyond the classroom. Each semester, the program includes a series of site visits that highlight the contested nature of urban change. A lecture and workshop series connects students to design professionals and organizations. And, to strengthen ties between academia and praxis, an internship course offers students a variety of paid, professional design experiences.
Fall 2023 Events